How to Get From Sedona to the Grand Canyon
By Jodi "Jato" Thornton

; Updated August 11, 2017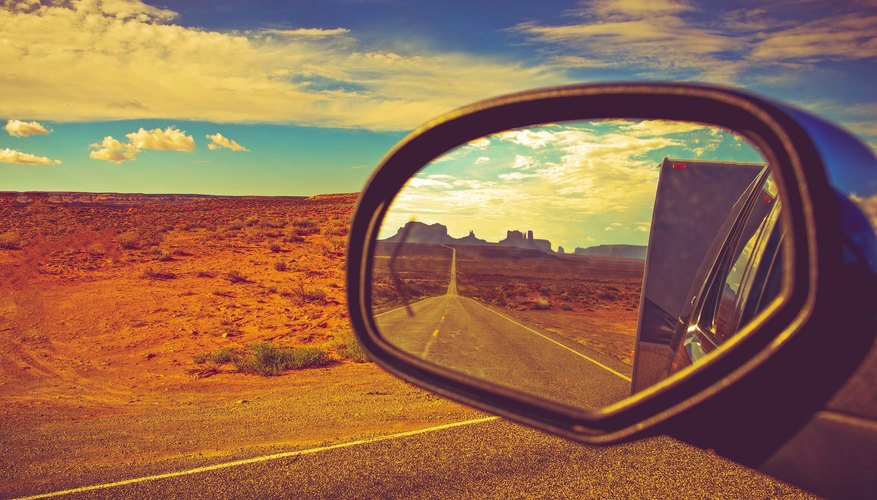 Anywhere you look in Sedona, Arizona, you're sure to marvel at the towering red rock views. Scenic drives, backcountry hikes and patio dining all deliver generous helpings of nature's beauty. Ramp up the "ooh" and "ah" factor even more with a daytrip to one of the natural wonders of the world, the Grand Canyon, just a few hours away.
Grand Canyon by car
Although the Grand Canyon slices 277 miles across Arizona, you can travel to the South Rim of the Grand Canyon in Grand Canyon National Park in as little as two hours. Enjoy longer routes to do some additional scenic sightseeing along the way.
The fastest way to the South Rim, Grand Canyon National Park
Drive time: 2 hours

Distance: 109 miles

When you want to maximize your time at the Grand Canyon, take the fastest route by sticking to interstate and state highways. Take Highway 179 to Interstate 17 and head north into Flagstaff. Hop on Interstate 40 heading west to Williams, then head north on AZ Highway 64 to the national park entrance. The South Rim is open year-round, but prepare for snow and winter driving from January through March.
Scenic Route: Marvel at Canyon and Woodland Beauty
Drive time: 2 hours, 12 minutes

Distance: 103 miles

Follow Highway 89A north out of the city of Sedona to enjoy scenic wonders like Midgley Bridge and panoramic views along the paved switchbacks of Oak Creek Canyon as you climb up to Flagstaff. The 30-minute drive to Flagstaff may take you longer since you'll want to stop at the scenic overlooks to snap memorable vacation photos.
Once you get to Flagstaff, catch U.S. 180 in the city's historic brick downtown area. The route skirts along the base of Flagstaff's towering mountains and through picturesque ponderosa pine forests. The route is the best for enjoying autumn foliage but can be slow-going during winter snows.
Explore the Navajo Nation
Drive time: South Rim 2.5 hours, North Rim 5 hours, Tuweep 6.5 hours

Distance: South Rim 114 miles, North Rim 238 miles, Tuweep 296 miles

Take either 89A or I-17 to Flagstaff and follow U.S. Highway 89 north out of town. The route takes you through the wide open spaces of the Navajo Nation to Cameron where you can visit the historic Cameron Trading Post to buy authentic American Indian souvenirs, nosh on fry bread tacos and see pastel desert vistas that stretch miles into the distance.
Head north out of Cameron to get to the North Rim of Grand Canyon National Park. It's open from May 15 through October 15. Or journey northwest to Tuweep, a remote and uncrowded camping vista on the far northwestern edge of the canyon. The highway near the North Rim can be treacherous and unplowed during winter months, and dirt roads to Tuweep require high-clearance vehicles whenever rain or snow is in the forecast.
Drive west from Cameron on Highway 64 to enter the Grand Canyon through its east gate. Stop and stretch your legs along the way at several viewpoints along the Little Colorado River Gorge where you can step right up to edge, separated from plummeting canyon depths by a metal railing.
Tip
Winter snowstorms often blanket roads passing through Flagstaff, even making interstate travel risky. Reroute your journey through Prescott and Ash Fork along Highway 89 and you'll miss the brunt of the snowstorms. Use I-17 and Highway 69 to connect to Sedona.
Enjoy the train ride
Arrive in Grand Canyon Village the same way tourists did in the early 1900s when Grand Canyon tourism was in its infancy. The train departs from Williams at 9:30 a.m., arriving at the village in time for lunch. Spend a few hours along the rim and return to Williams by dinnertime. Make the 1.5-hour drive from Sedona the night before for a more leisurely itinerary. To make your step back in time more authentic, ride on Steam Saturdays from March through October when the train is pulled by a historic steam locomotive.
Leave the driving to them
Kick back and relax as a professional tour guide regales you with Arizona lore and legend. Choose from 8.5-hour or 11-hour tours with Pink Jeep Tours, the oldest continually operating tour company in Sedona as well as in the U.S. Kick back in a luxurious captain's chair in a Mercedes Sprinter van as you head up Oak Creek Canyon and through Flagstaff to the Grand Canyon.