A Guide to Hop-On-Hop-Off in Washington, DC
By Meg Jernigan

; Updated August 11, 2017
Getting the most bang for your buck on a visit to the nation's capital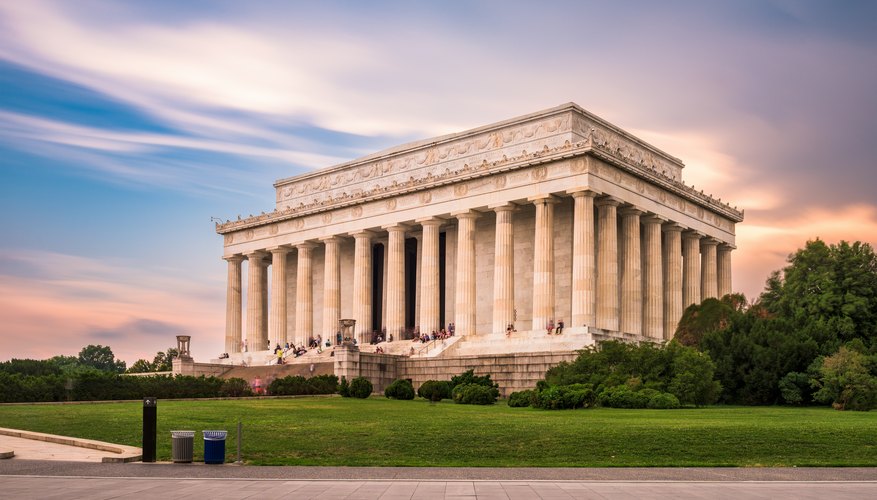 A hop-on-hop-off tour is an efficient way to see the sights on a visit to Washington, D.C. Parking is expensive and difficult to find, and driving from destination to destination cuts into sight-seeing time.
Getting around on a hop-on-hop-off tour
Hop-on-hop-off tours are a boon to visitors who want a less structured way to visit Washington than a traditional tour bus trip around the National Mall. These narrated expeditions allow riders to get off at a point of interest, explore and get back on the next trolley – or the one after that – if a destination catches their fancy, and it's all at their own pace. During the heat of summer or the chill of winter, a hop-on-hop-off tour allows tourists to skip the long slog from the Lincoln Memorial to the Smithsonian and on to the Capitol by riding in heated or cooled comfort instead.
Beating the crowds
Peak tourist time in Washington begins with the Cherry Blossom Festival in the spring and ends when kids go back to school around Labor Day. The monuments, memorials, museums and most other attractions remain open year-round, so plan a trip for the off-season. If you're visiting during the high summer season, start your hop-on-hop-off tour early in the morning or late in the afternoon when the crowds have thinned. Buy tickets for a tour that begins after dark to see the memorials lighted with bright white spotlights. You'll have less competition for seats on the trolley, and you'll see Washington in all its monumental glory.
What should I wear?
Summer in Washington is hot and humid, with afternoon thunderstorms that temporarily cool the air. Wear light clothing that will wick perspiration away from your body, a hat and comfortable shoes. Even though you'll be spending time riding from site to site, you will be walking around, climbing steps and navigating the grounds at the monuments. Don't be surprised to see tourists and guides carrying umbrellas as protection against the sun.
Winter is rarely cold in the nation's capital, so a medium-weight jacket or sweater, slacks, a scarf and gloves should suffice. A snowstorm severe enough to close the monuments is extremely rare, and the National Mall never closes. In the case of a snowstorm, bundle up and head for the mall, where you'll find tourists mingling with locals skimming across the snow on cross-country skis. Call ahead to make sure your tour is operating.
Tickets for Washington tours
If you're traveling at peak tourist times, buy your tickets ahead of time online, but do a little research first. There may be ticket aggregators offering discounts for the tour you're considering. Hold onto your boarding pass. It provides proof you bought a ticket and allows you to hop-on-hop-off to your heart's delight.
Check the operator's menu of tours. You may only want to see the Smithsonian museums and the monuments on the mall. Other tours take visitors to Arlington Cemetery, the National Cathedral and the Marine Corps Memorial, commonly known as the Iwo Jima memorial.
Tips for making the most of the experience
Some tour operators make stops at or near major downtown hotels, but if you're staying someplace else, leave your car at your hotel and take Metro. You won't have to worry about cutting your tour short so you can get back to feed the meter or get your car out of a parking garage before it closes.
Decide which stops on the hop-on-hop-off tour are most important to you so you can spend more time at each, but give yourself permission to bail if you find the stop less interesting than you thought it would be.
Plan your stops so you're near a restaurant or food truck at lunch or dinnertime. Concessionaires near the monuments and memorials operate food stands, but you'll find better and frequently more economical choices away from the popular sites.