About the Weather in Salt Lake City
By Nathalie Alonso

; Updated August 11, 2017
Salt Lake Seasons: Year-round fun in Utah's capital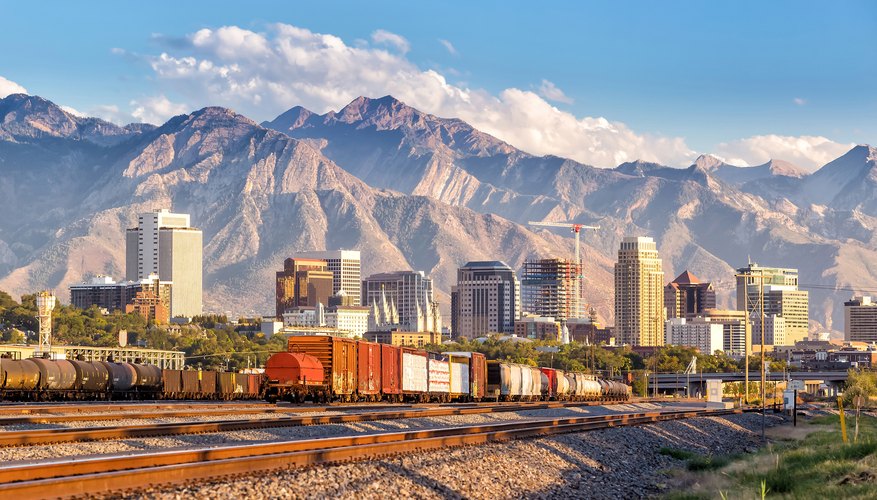 Whether it's boating and fishing on the Great Salt Lake, a round of golf on a public course or skiing in the nearby Cottonwood Canyons, Salt Lake City is all about enjoying the great outdoors. That makes it especially important to consider the weather when planning your trip. Utah's capital city experiences four distinct seasons. However, temperatures tend to fluctuate considerably, both within the city and from one region to the next, often blurring the line between seasons.
The virtues of spring and fall
Mild temperatures – highs roughly between 50 and 70 degrees F – make spring and fall optimal times to visit Salt Lake City. The city itself is located in its namesake valley, where it is usually much warmer than in the surrounding Wasatch and Oquirrh mountains. Therefore, in the spring and fall, even when it's relatively warm in the city, there is often snow in the nearby resort areas, making it possible to combine some summer and winter activities in a single trip.
Sizzling summers
Average daytime temperatures in Salt Lake City exceed 90 degrees F in the summer and occasionally climb as high as 100 degrees. Evenings often drop into the 60s. Temperatures in the mountains and canyons around the city are typically around 20 degrees cooler, however, meaning that you can still enjoy hiking and other outdoor activities during the day without breaking out too much of a sweat.
"The greatest snow on Earth"
As you might expect from the capital of a state that claims to have "the greatest snow in earth," snowfall is reliable in Salt Lake City area, making it a prime destination for skiing, snowshoeing and other winter sports. Depending on the amount of snow that falls during a given year, the ski season can begin as early as Halloween and extend into July in the mountains surrounding the city. Winter temperatures range from highs in the 40s to lows in the mid-20s. Snowfall is typically heavier in the mountains than within the city. Even in the winter, however, sunshine is abundant.
Layers, layers, layers
Regardless of what time of year you're visiting Salt Lake City, it's a good idea to pack clothes that you can layer, as temperatures can vary considerably from one day to the next and even within the same day. For example, it's wise to pack a light jacket, even if you are visiting during the summertime.
Keep an eye on inversions
Salt Lake City's geographic location makes it susceptible to a weather phenomenon known as an inversion, in which temperatures at higher altitudes temporarily become warmer than layers of air below. During an inversion, pollution becomes trapped in the valley, which affects air quality. It is therefore key to monitor weather forecasts, especially if you suffer from respiratory conditions. Inversions are more likely to occur during temperature extremes, making the risk greatest during summer and winter. Inversions can last longer than a week, though most are shorter.