What to Eat in Portland
By Jaime Jacques

; Updated September 26, 2017
Sample Portland's smorgasbord of sweet and succulent Pacific Northwest cuisine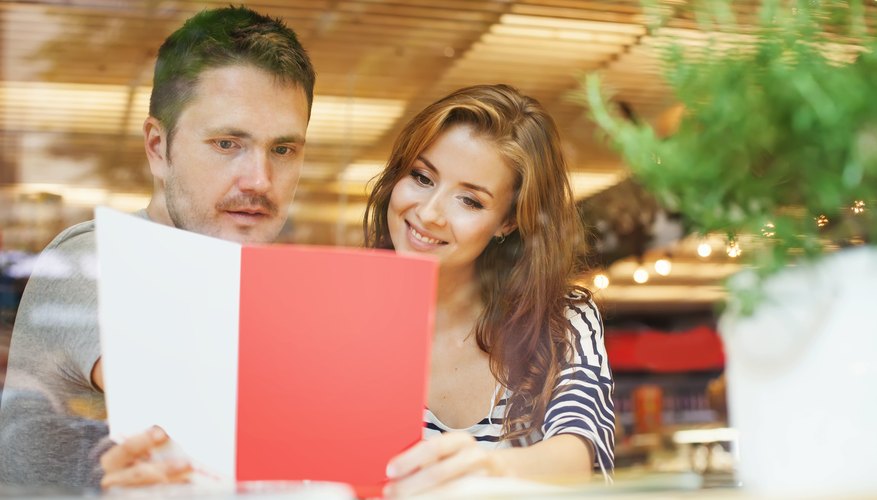 What was once a well-kept secret is now on the tip of every self-respecting foodie's tongue. The rest of the world has discovered what locals have always known: Portland, Oregon is where you want to be when you are hungry. The city's farm-to-table culture defines the culinary scene here, and as a result, hyper-local dishes can be found everywhere. Food trucks and dive bars have always been a mainstay in this eclectic city, but recent years have seen a proliferation of restaurants and craft breweries, making it hard for the first timer to navigate this foodie fantasy. Here are some tips to help you get the most out of your visit to Portland.
Not to be missed
Porchetta Sandwich at Lardo. What started out as a food truck in Southeast Portland has evolved into an epic sandwich shop where all things pork are venerated. Think bold, fatty, delicious pork roast that cares not for your waistline. The classic porchetta sandwich is perfectly cooked with crispy edges, served with fresh gremolata, caper mayo, arugula and Parmesan. For the ultimate Lardo experience, pair it with the crispy pigs' ear with fennel salt and Bee Local hot honey, or the signature hand-cut fries (also slathered in lard). This not the place for watching your weight. As the website declares: Lardo proudly celebrates its excesses.
Shakshuka at Tasty n Son. This is where you will find the locals for brunch. Tasty n Son's shakshuka is the restaurant's most popular dish and for good reason. This flavorful tomato stew slow-cooked with onions, peppers and tons of fresh herbs is topped with a fried egg and served with large pieces of soft homemade bread to dip in the sauce. Tasty n Son has a family-friendly, classic Portland vibe, and the shakshuka is comfort food at its best.
Deviled Eggs at Grain & Gristle. Grain and Gristle focuses on using local ingredients and creating unique Northwest fare at affordable prices. The menu changes frequently according to season, but the wildly popular deviled eggs, topped with boquerones (marinated Spanish anchovy fillets), are a constant, and they are the perfect start to any meal.
Korean Fried Chicken at Boke Bowl East. It takes two days to prepare Boke's Korean fried chicken, and as such, it is offered only one night a week: Thursdays between 5:00 pm and 9:00 pm. The chicken is brined for 48 hours, par smoked, chilled overnight, then fried and tossed with a garlic and ginger soy vinegar sauce – and totally worth it. It's served only as a half or whole chicken, so get a group together and get there early. It comes with assorted pickles, kimchi, steam buns, green onion ginger rice, and Orange Dot Sauce, an aioli-based garnish with pickled mustard seeds and scallions.
Wings at Pok Pok. The signature dish at this popular Thai food restaurant was created by its Vietnamese chef, now famous in Portland's foodie circles. The dish contains a half dozen fresh, whole, natural chicken wings marinated in fish sauce and sugar, deep fried, tossed in caramelized Vietnamese fish sauce and garlic and served with Cu Cai (pickled vegetables.)
Can be skipped
Skip Por Que No? Let's be honest, you can get tacos everywhere these days, and even though the tacos at Por Que No? are pretty damn good, the line is notoriously long, and with so many other great options to choose from, why not skip the hype and try something new and uniquely Portland?
Ditch the Doughnuts. Famous for its over-the-top doughnuts such as the Bacon Maple Bar with maple frosting and bacon on top, Voodoo Doughnuts has become an icon of sugar and kitsch in Portland. The doughnuts are good, but not extraordinary. If you are really craving a doughnut, Dunkin Donuts would be just as satisfying and a lot faster. For some quality sweetness, check out one of Portland's many ice cream shops. Salt & Straw is a small, hip artisanal parlor with rich, unique flavors such as sea salt and caramel ribbon and honey lavender. Its waffle cones are homemade, too. To beat the line, grab a pint from the freezer.
Beat the Brunch Lines. Portland is big on brunch, so expect long lines on weekends. The best way to beat the queue is to brunch during the week, preferably on a Monday or Tuesday. If you have to go on a weekend, choose a spot that makes the wait fun. Many restaurants offer free coffee and a full bar to pass the time. Bring a snack so that you don't get hungry, and try to show up before 10:00 am or after 1:30 pm, when the crowds tend to be much more manageable.
References