How to Get From Bangkok to Phuket
By Johanna Read

; Updated September 26, 2017
Thailand travel from its biggest city to the beaches of Phuket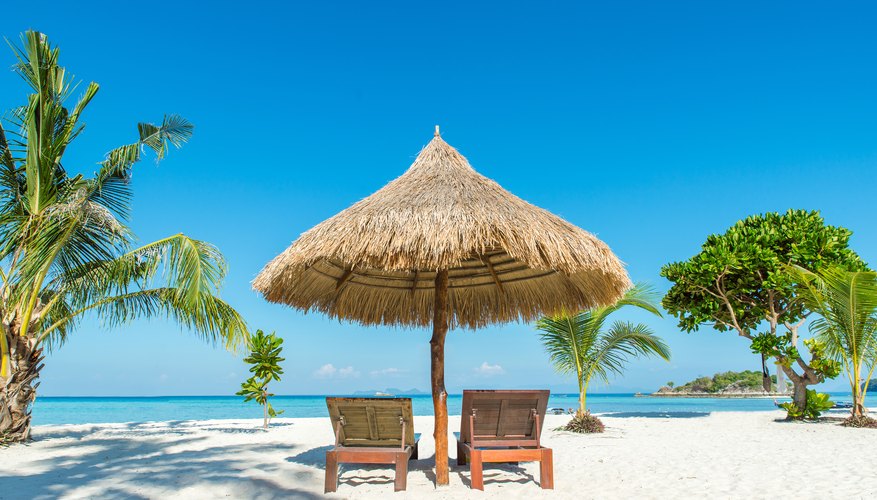 To put a smile on your face during your vacation in The Land of Smiles, be sure to hit Thailand's two top destinations – the shopping and temples in Bangkok, followed by a relaxing stay along the turquoise waters and white sand beaches of the island of Phuket. The challenge is making sure your trip between the two regions is as smooth as possible. There are several options: One favors speed to get you on the beach as fast as possible; the others take longer but let you experience the views along the route. Be sure to take monsoon season into account when planning.
Flying from Bangkok to Phuket
Flying is by far the fastest way to hit the beach, with the flight taking about 90 minutes. Tickets are easy to buy online and through a travel agent. Some low-cost airlines even sell tickets at Bangkok convenience stores.
There are over 50 flights daily between Thailand's two most popular destinations, and this much competition means it pays to shop around for prices. Be flexible on departure and arrival dates as deals are much easier to find on weekdays. Weekend travel is the most expensive, and be sure to check whether any Thai public holidays fall near preferred travel windows. Thai citizens and expats like to hit the beach for their vacations, too.
Flights to Phuket depart from two different airports in Bangkok. Bangkok's main international airport is Suvarnabhumi Airport, and larger airlines like Bangkok Airways and Thai Airways depart from here. Lower-cost airlines like Air Asia and Nok Air depart from the secondary Don Mueang Airport.
All flights land at Phuket International Airport, which is on the northern part of the island. There are two terminals, domestic and international, with the latter in much better condition. Taxis are available to every destination on the island, and buses go to major centers and hot spots like Patong Beach. It can take over an hour to get from the airport to the southern parts of Phuket.
Taking the bus from Bangkok to Phuket
The cheapest option from Bangkok to Phuket is via bus, but not all buses are the same. Buses out of the subsidized BKS bus stations are generally most reliable, and some private companies offer comfortable coaches with reservable seats. Some buses are infamous for being overcrowded, without air conditioning, and for valuables getting stolen from bags while their owners sleep. Scams on ticket sales happen often, especially from tour companies in the Khao San Road neighborhood.
Most buses depart Bangkok from the Sai Tai Mai bus station in the Thonburi neighborhood. The trip to Phuket can take from 13 to 16 hours, traffic dependent. It's best to reserve tickets ahead of time, but they're often available the same day. You can buy them at the station, through travel agents, and at some convenience stores. Buses from the mainland arrive at Phuket's Terminal 2 on Thepkasatri Road on the outskirts of Phuket Town on the southeastern part of the island.
Taking the train from Bangkok to Surat Thani and then a bus to Phuket
This option is the middle range with respect to price but does not reduce much, if any, time for the trip. It can be more comfortable than the bus depending on the class of ticket purchased. The train-bus combination takes about 14 to 18 hours.
Tickets are best purchased in advance from the train station or a travel agent. If you use an online booking service, you may need to pick up your actual tickets at the train station. Same-day tickets are often available, especially on less-busy weekdays and outside of high season. Three trains depart from Bangkok's Hua Lamphong train station daily for the eight-hour journey to the city of Surat Thani (which is closer to Ko Samui than to Phuket). Passengers then board a bus for the five-hour trip to Phuket. Overnight sleeper trains are available (and sell out quickly), but the beautiful scenery is a highlight of a daytime trip.
Buying a combination bus-train ticket means the latter portion of the trip is on an air-conditioned bus. Booking independently is possible, too, with a wide range of prices and quality levels available on arrival in Surat Thani. About 14 buses run daily from the Surat Thani train station to Phuket's bus station.
Driving from Bangkok to Phuket
If you have an international driver's licence, you can rent a car and drive the 500-mile, 10-hour trip down the Thai-Malay peninsula and over the bridge to Phuket. Hiring a car and driver and negotiating a price for a taxi are also possible.
Seasonal considerations
High season in Thailand is December to February, with the Christmas break and Chinese New Year being the busiest times. Prices and crowds will be significantly higher.
While Thailand's weather is generally hot and humid, visitors to Bangkok and the coasts need to be aware of monsoon season. Monsoons affect the western and eastern coasts of the Thai-Malay peninsula at different times of the year. The rainy season in Phuket, like the rest of the west coast along the Andaman Sea, is from April to October, with September the wettest month. Bangkok's rainy season lasts from late June to October and also peaks in September. It doesn't rain every day, or throughout the whole day, but storms can be heavy and flooding sometimes happens. Crowds are lower in monsoon season, but traffic moves more slowly and boat rides around Phuket are rougher.