Where to Park in San Francisco
By Brenna Swanston

; Updated August 11, 2017
Streets of San Francisco: The best parking tips and what to avoid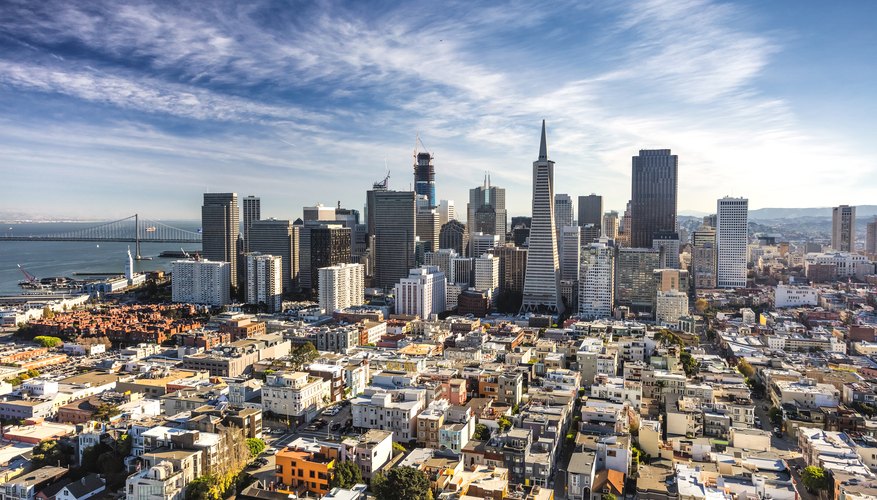 It's easy to rack up expenses on a visit to San Francisco where just about everything is insanely overpriced. Parking is no exception – visitors commonly drop upwards of $35 for a day in a parking lot or garage, especially in popular areas like Union Square or near AT&T Park. Here are four tips on how to park smartly in this pricey city, and what to avoid.
1. Choose garages wisely
Parking prices vary widely between San Francisco neighborhoods. The cheapest garage in the Mission, for example, charges its highest price – $3.50 per hour – from noon to 3 p.m. But in Mission Bay, the cheapest garage charges $9 for 45 minutes and $3 for each additional 15 minutes.
And here's the beauty of San Francisco: The whole city is less than 47 square miles. Parking in the Mission and taking public transportation or a ridesharing service around the city from there can relieve some pressure on the schedule as well as the wallet.
Find the city's cheapest garages at the following locations:
Financial District: The Sutter Stockton Garage near Market Street and Union Square charges its highest rate of $4 per hour from noon to 3 p.m.

Tenderloin: The Ellis-O'Farrell Garage on O'Farrell Street, close to downtown, charges its highest rate of $3.50 per hour from noon to $3 p.m.

Mission: The 16th and Hoff Garage on Hoff Street also charges $3.50 per hour between noon and 3 p.m.

China Town: The North Beach Garage on Vallejo Street charges $3 per hour all day or an early bird flat rate of $16 for entering before 10 a.m. and leaving by 7 p.m.

Civic Center: The Polk-Bush Garage on Grove Street charges $2.50 per hour.

2. Uber and Lyft are valuable tools
Move beyond the city's tourist attractions, and parking becomes easier, cheaper and more available. So when planning a visit to Pier 39 or Fisherman's Wharf, don't marry the idea of convenient parking. It might save both time and money to park out of the way and take a ridesharing service to the final destination.
Consider lots, garages and street parking in residential neighborhoods (or even Daly City), and download Uber or Lyft to continue traveling from there. While just about everything in San Francisco comes with an expensive price tag, these two ridesharing services are actually moderately priced – at least for the Bay Area.
Here's what someone can expect to pay Uber or Lyft for a ride in San Francisco:
UberX:
Base fare: $2

Per minute: $0.22

Per mile: $1.15

Cancellation fee: $5

Service fees: $2

Minimum fare: $7

Lyft:
Base fare: $2

Per minute: $0.22

Per mile: $1.15

Cancellation fee: $5

Service Fees: $2

Minimum fare: $5

But watch out for surge pricing – when lots of people are hailing rideshare cars at the same time, Uber and Lyft temporarily raise their prices and minimum fares.
3. Keep an eye on the time
Early afternoon between noon and 3 p.m. is the most expensive time of day to park in most San Francisco garages and lots. But in many spots, those prices plummet around dinnertime.
Park in the Sutter Stockton or Ellis-O'Farrel garages between 6 p.m. and midnight for just $1 per hour. Pull into China Town's Portsmouth Square Plaza Garage after 5 p.m. and exit by 4 a.m. the following morning, and pay a maximum of $6.
On top of that, many garages also offer early bird deals, offering a relatively low flat rate if they park before a specified time in the morning and leave before a certain time in the afternoon. For example, the Polk-Bush Garage in Civic Center charges a $15 flat rate to visitors who enter before 9 a.m. and leave by 7 p.m.
4. Take advantage of metered parking
San Francisco parking meter prices are constantly changing: In areas without much parking, the city increases the hourly rate incrementally until spots open up, and in areas with lots of empty spaces, the rate decreases until those spots begin to fill.
Overall, meter pricing ranges between 50 cents and $7 per hour, depending on demand and whether there's an event going on. Visitors can expect to pay the most at a meter if they park close to the ballpark during a Giant's game, for example.
But here's the beauty of parking meters: They aren't always enforced. (At least, most of them aren't.) The majority of meters in San Francisco run from 9 a.m. to 6 p.m. Monday through Saturday. So Sunday and evening visitors should keep their eyes peeled for metered spots – they might just score their parking for free.