What is the Weather Like in New Orleans?
By Karon Warren

; Updated September 26, 2017
Rain or shine: The forecast for NOLA fun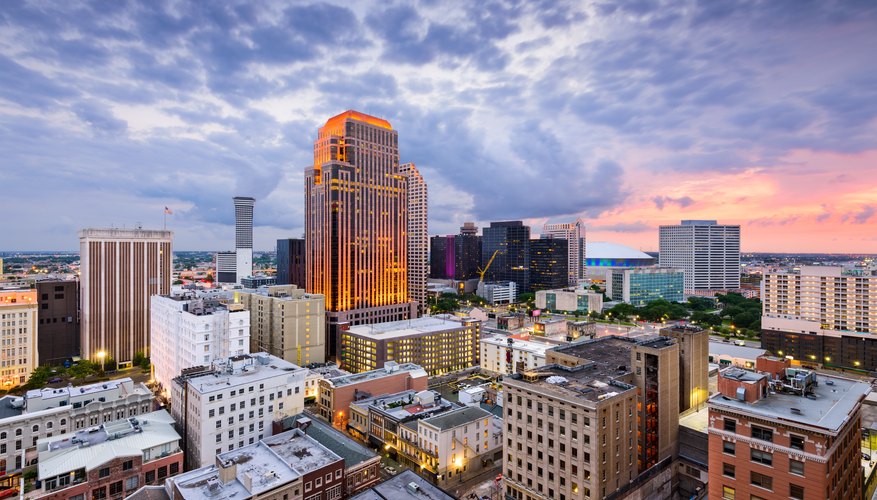 Not surprisingly, New Orleans reigns as one of America's most popular cities. The unique architecture of the French Quarter, the lively entertainment along Bourbon Street and the eclectic food offerings around Jackson Square are just part of the draw. However, the weather can play a role in just how much you enjoy the Crescent City. Check out weather conditions before heading to NOLA to make sure you're prepared for whatever conditions you encounter.
A seasonal approach
Due to its location along the Mississippi River near the Gulf of Mexico in Louisiana, New Orleans enjoys a mild winter and a hot, humid summer. Average high temps from December through February settle in the mid-60s, with average lows in the mid-40s. Those averages increase quite a bit from May through September with average highs ranging from 85 degrees F to 91 degrees F. Add in New Orleans' high humidity, and those temps can feel much hotter. Throw in some rain, and it's downright steamy. Spring and fall, albeit shorter seasons in New Orleans, are the best times to visit due to their mild temperatures and low humidity levels.
A stormy visitor
On occasion, New Orleans receives a visit from an unwelcome guest: A tropical storm or hurricane. Again, because of its proximity to the Gulf of Mexico, it's not uncommon for tropical storms and even hurricanes to travel across or near New Orleans when making landfall. This can result in extremely heavy rain and winds, flooding, and storm damage resulting in loss of electricity. In general, hurricane season runs from June 1 through Nov. 30, and, although most travel plans are not interrupted by such severe storms, it does happen. Therefore, be prepared when traveling to NOLA during this time frame.
A layered look
When packing for a trip to New Orleans, layers are the best option. For winter visits, wear clothes that can be removed if the city is warmer than anticipated. Likewise, during the summer, bring along a light shirt or sweater in the event the night turns cool or to ward off the chill in a restaurant. Because New Orleans is such a walkable city, comfortable shoes are a must. Also, bring a hat to keep the bright sunshine at bay. Sunscreen should be a daily companion, and bug repellent is essential if visiting the city's nearby swamps and plantations.
A rainy possibility
For the majority of the year, New Orleans has an average rainfall of approximately 5 inches per month, give or take an inch. Yes, rain is common in NOLA; however, that rain may come in short bursts or last the day. Be sure to pack an umbrella or rain poncho in your bag to ward off unexpected raindrops.
Visiting New Orleans should be an entertaining getaway, but don't let unpleasant weather spoil the fun. Check the forecast prior to the trip and packing accordingly.