How Old Do You Have to Be to Fly Alone?
By Kathryn Walsh

; Updated September 26, 2017
All about flying solo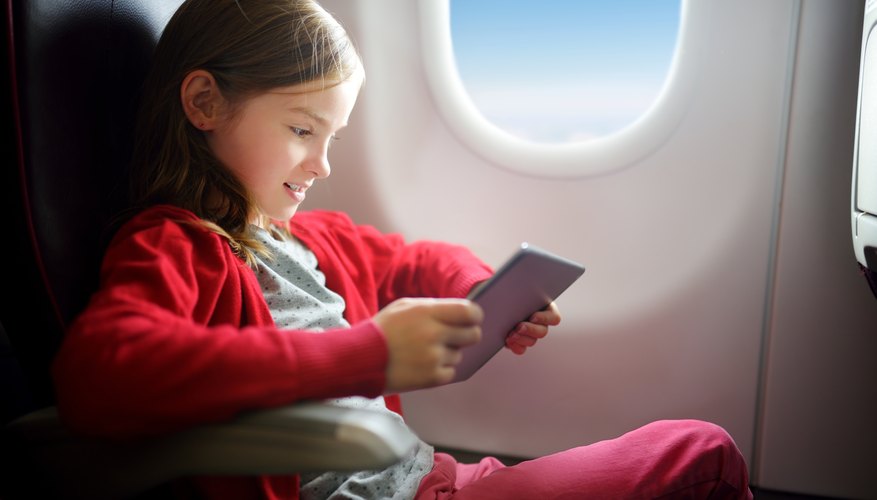 Flying alone as an adult can be fun, until you realize you have to bring your bags into the crowded Chicago airport bathroom with you because there's no one else there to watch them. But flying alone for children can be daunting, so it's important to prepare them well for their first solo trip. Most airlines allow kids five and older to fly alone, with restrictions. Those who fall under a certain age cutoff (between 12 and 15, typically) qualify as unaccompanied minors, and airline staff will supervise and assist them. Each airline has its own policies, though, so check with your airline before booking any solo flights for a child.
The rules on flying alone
Each airline sets its own definition of who qualifies as an unaccompanied minor, or UM. For example, Southwest defines UMs as children between five and 11 who travel alone; on United, it's kids between five and 15. Airlines also have rules about what types of flights UMs are allowed to take. Southwest doesn't allow unaccompanied minors to fly internationally, for example, and American Airlines allows UMs only between five and seven to fly on direct flights.
If your child is flying alone and falls within your chosen airline's UM age range, he will be required to use UM services. For an extra fee (usually in the $50 to $150 range), airline staff will help your child board, check on him during the flight and escort him to meet the person picking him up.
Anyone who falls above the airline's UM age range can fly alone without paying the extra fee or receiving any special service. So on Southwest, a 12-year-old can fly alone without special requirements. On United, a child has to be 16 to fly alone without being considered a UM.
Preparing a child to fly alone
A child traveling alone should carry documentation to the airport. Bring a copy of his or her birth certificate with you to show airline staff. They may ask for proof of age. If the child is flying internationally, bring his passport and a notarized letter of consent signed by both parents, outlining the child's travel itinerary and acknowledging that both of you give permission for the child to travel alone. If your child is flying as a UM, you'll probably need to complete a form providing contact information for the person who will be greeting him at his destination.
If your child is too old to qualify as an unaccompanied minor, talk to him about how to navigate the airport alone. Look at terminal maps together and explain what signs the child should follow to find the place where he will be picked up. Urge the child to ask a gate agent or airport police officer for help at any time, and stress that the child should never leave the airport without the designated adult who is meeting him at his destination.
When you arrive at the airport with a UM, ask at the ticket counter about getting a gate pass. It allows you to accompany your child through security and to his gate. That should be comforting to you and your child, but it may also be required: the airline may ask parents of UMs to remain at the gate until the plane has taken off, just in case there's a schedule change. Make sure the person who is picking up an unaccompanied minor knows to bring photo ID to the airport. He or she may be able to get a gate pass to go through security and greet the child when he deplanes.
These extra measures are usually only for UMs, though. If your child is old enough to fly alone without following UM procedures, you may not be granted a gate pass, and the child may be treated like any adult passenger. Again, airline policies vary. The best way to make the experience a smooth one is to thoroughly research your airline's guidelines before the big travel day.