How Old Do You Have to Be to Gamble?
By Jodi "Jato" Thornton

; Updated August 11, 2017
Casinos, cards and games of chance: Age minimums in the U.S.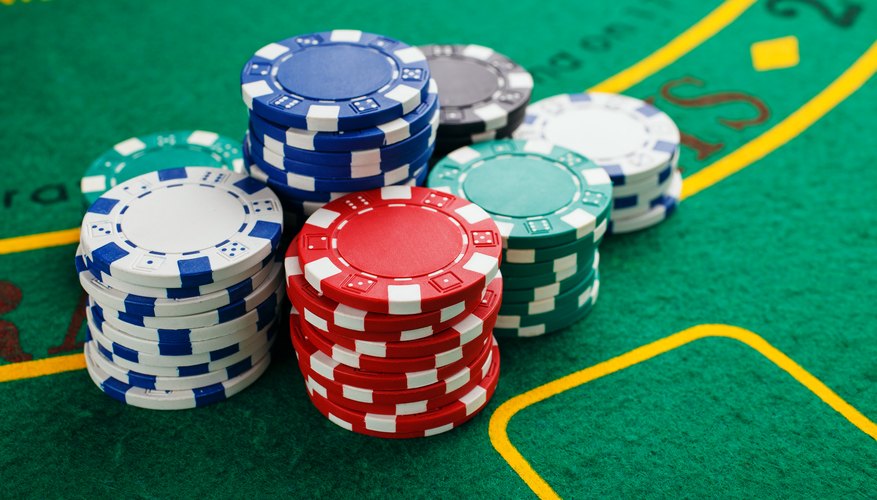 Since 1984, Americans across the country have had to wait until their 21st birthday to drink alcohol in a public venue. Although the underage drinking law is federal and applies to all 50 states, each state decides its minimum age to gamble. In many states, you'll have to wait until your 21st birthday to challenge the one-armed bandit or play a hand of cards for money. Others ban gambling establishments altogether, no matter your age, and a few let adults as young as 18 try their luck. Here's the scoop on where you can gamble when you're as young as 18, as well as venues where you'll have to count the days until you turn 21.
Going to Vegas, Baby!
Although the Nevada legislature introduced a bill in April 2017 that would allow 18-year-olds to gamble, it was adjourned sine die – without setting a time for a further hearing – so the state's legal gambling age still stands at 21. That means you're limited to thrill rides and other Vegas attractions if you're too young to drink or gamble.
The same is true in the East Coast's gambling mecca, Atlantic City. You'll lose your driver's license for six months as well as pay a fine up to $1,000 if you try gambling when you're younger than 21.
18 and Over Gambling
Four states – Alaska, Idaho, Minnesota and Wyoming – allow unrestricted gambling for 18-year-olds, although the types of gambling allowed in the state at all might be limited.
Alaska: Although there's a limited number of casinos on American Indian reservations, you'll find most of the state's gambling involves games of chance or skill. Betting on dog-mushing races, betting on an athlete in a contest of skill and predicting when sandhill cranes arrive and how many cans of salmon will be produced in a set amount of time in St. Petersburg are all legal gambling outlets in the state.
Idaho: Besides going to a Native American casino, 18-year-olds can bet on dog and horse races. Casino table games like poker, blackjack, craps, roulette and baccarat are banned by the state, but you can play bingo and play electronic gaming machines.
Minnesota: Raffles, bingo, gaming wheels and card games are legal in the state even outside of an American Indian casino. Don't worry if you're invited to a game of poker in your friend's garage. It's perfectly legal in Minnesota.
Wyoming: Reservation casinos are open to 18-year-olds, but there are other kinds of gambling in the state, including horse and dog racing, Calcutta wagers, raffles and contests of skill or luck.
American Indian Casinos
American Indian reservations are held in trust by the federal government, which passed the Indian Gaming Regulatory Act in 1988 to authorize casino gambling on Indian reservations. As a result, they might have different age limitations from what you'll find in the rest of the state. Under California state law, for example, anyone under 21 may not enter a gambling establishment other than to eat at a restaurant or use the restroom. More than two dozen casinos in Southern California have regulations that allow gambling for patrons 18 and up; however, not all allow 18-year-olds inside due to liquor license restrictions. Call ahead to a casino before driving to ensure that they allow 18-year-olds to gamble.
Gambling on Cruises
Cruise lines such as Costa, Cunard, Norwegian Cruise Line and Royal Caribbean International have a shipboard casino open to guests 18 and over while the ship sails through international waters. In many instances, 18-year-olds can also buy beer and wine on these voyages. One exception is Princess Cruises, which mandates that gamblers and those buying alcoholic beverages be 21 years or older.