How to Get Tickets to SNL
By Joanne Thomas

; Updated September 26, 2017
How to be in the live audience for NBC's legendary comedy show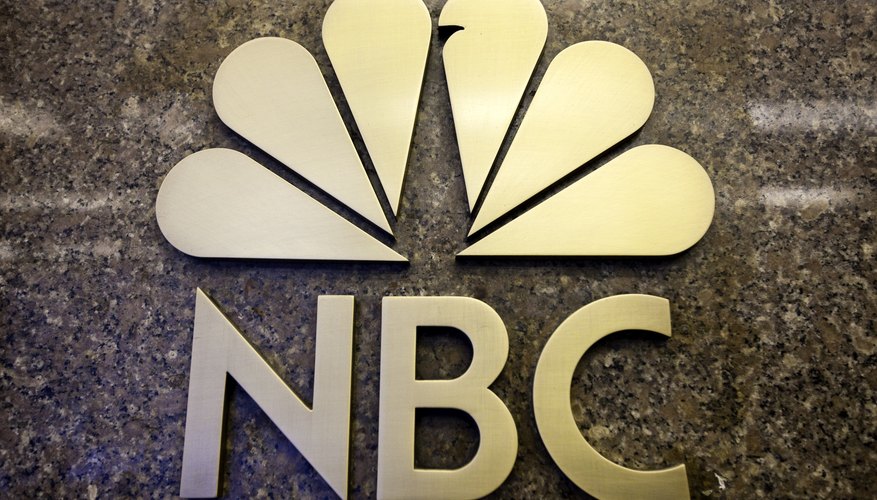 "Saturday Night Live," the legendary late-night comedy show on NBC, is over 40 years old and as popular with television audiences as ever. The show has reached the high echelons of American popular culture, launched many of the world's biggest comedians and introduced such celebrated characters and skits as Gilda Radner's "Roseanne Rosannadanna," Mike Myers' and Dana Carvey's "Wayne's World" and Bill Hader's "Stefon." If you intend to visit New York City during SNL's taping season or live in the vicinity, try to score tickets to sit in the show's live audience. You'll get to witness the contemporary cast of comedy masters live on stage, along with a famous host and musical guests, and might even be present for the next big moment to go down in comedy lore.
How to get SNL tickets
"Saturday Night Live" tickets are available in two ways: a lottery system via email and as standby tickets given on a first-come, first-served basis on the morning of a taping. You are not guaranteed to get in the audience by either method, but it costs nothing to try.
SNL lottery tickets: Enter the "Saturday Night Live" ticket lottery (during the time it's open) by sending an email to Snltickets@nbcuni.com, explaining why you would like to be a part of the studio audience. You may send only one email per household, and it should include all your contact information. Winners are chosen at random.
If you are chosen to receive tickets via the lottery, you will receive an email notifying you that you've won two tickets to either the pre-show dress rehearsal or the live broadcast. (You will be contacted only if you win.) The show date and time will be chosen at random; you cannot select certain dates or times and will not be able to change them.
SNL standby tickets: "Saturday Night Live" standby tickets are offered on a first-come, first-served basis starting at 7 a.m. on the day of taping. The box office is on the 48th Street side of 30 Rockefeller Plaza, New York, NY. You will have a choice of tickets for the dress rehearsal or the live broadcast.
Only one standby ticket will be issued per person, and tickets are non-transferable, so anyone who wants to sit in the audience must be there in person to get a ticket. You must present a valid photo i.d. You must also keep your place in line – necessary breaks of a reasonable length of time are permitted, but you may not otherwise leave the queue and return.\
Tip
Standby tickets do not guarantee you a spot in the SNL audience. When lottery ticket-holders do not show up to their scheduled show, seats become available to standby ticket-holders. Standby tickets are numbered in the order that they are issued to people standing in line earlier in the day, and available seats are assigned in that order.
Things you should know: Getting tickets
Audience members must be 16 years of age or older.
The lottery generally runs throughout the month of August, but check the NBC website starting in July to get the most up-to-date information for the upcoming SNL season. Tapings generally begin between mid-September and early-October and continue through mid-May.
The popularity of the show and small number of seats available (approximately 250) means you have only a 1 to 2 percent chance of getting tickets. Book your New York City flights and accommodations after you know if you've won. Otherwise, plan a trip any time during the SNL season, leave Friday night and all of Saturday free and try your luck in the standby queue.
The standby ticket line generally forms on Saturday around 2:00 a.m. or even earlier, especially when the show is set to feature a popular host or musical guest. Bring plenty of snacks and drinks, weather-appropriate clothing, something to sit on and plenty of entertainment (cellphone and extra power pack, books, magazines etc.).
Things you should know: The audience experience
Rehearsal shows start at 8 p.m. and require lottery ticket-holders to arrive at the studio by 7:15 p.m. at the latest, and standby ticket-holders to arrive at 5:45 p.m. Live broadcasts start at 11:30 p.m and require a 10:45 p.m. arrival at the latest for lottery ticket-holders and a 9:30 p.m. arrival at the latest for standby ticket-holders.
Expect to go through airport-style security screening upon arrival at the studio. Backpacks and bulky items are not permitted, and you are not allowed to take photographs or film the show.
Dress rehearsals tend to be the less popular choice, which means you might have a better chance of gaining a seat via standby tickets. However you are likely to see additional "bonus" sketches that might not make the live show, and the atmosphere is reportedly more relaxed with greater audience interaction.