What Is a Boutique Hotel?
By Kathy Adams

; Updated August 11, 2017
They're small, intimate and decidedly different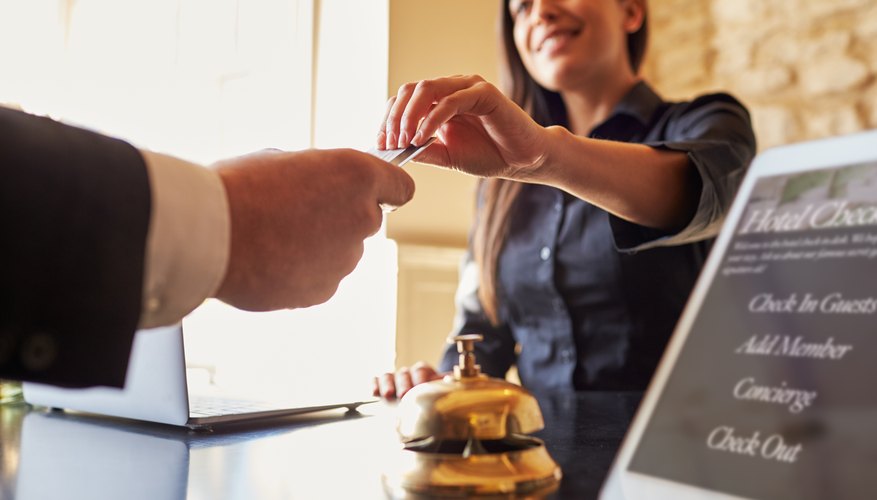 For those who travel frequently, hotels can seem so cookie-cutter they're boring, from the room decor to the complimentary breakfast offerings. Not so at a boutique hotel. Like an independent boutique shop, a boutique hotel aims to offer a little something different from its run-of-the-mill competition. Though they vary greatly from one to the next, every boutique hotel has its own sense of personality and suite of personalized services to set them apart from chain hotels.
Small, but not too small
Generally speaking, a boutique hotel has far fewer available rooms than its hotel-chain counterparts. If the hotel is one of a kind, is full of personality and has fewer than 200 rooms, it could be a boutique hotel, although some have more rooms. A boutique hotel typically has at least 10 rooms; otherwise, the location might really be a glorified lodge or inn. Size alone does not dictate whether a hotel is a boutique. Neither does its independence. While many boutique hotels are independently owned, they can also be part of a larger brand. The boutique version will have more specialized services and a completely different vibe than its larger counterpart.
It's all about personality
A boutique hotel usually aims to be something that standard hotels are not, in terms of decor and service. Some boutique hotels have themed rooms that are completely different from one another, while others have a specific theme set for the entire structure, such as a local-history theme if the building itself is historic in nature.
The style could be modern and fresh, or it could be eclectic and quirky, featuring celebrity pop art on bedroom walls. From the lobby to the individual rooms, a boutique hotel does not have a corporate vibe.
The offerings in each room tend to be a bit different from what's found in the average large hotel, even when it comes to toiletries and minibar offerings. The toiletries could be made by a local soap company, while the minibar might feature locally crafted beers or snack mixes.
If considering a specific boutique hotel, peruse the hotel's online photo gallery before visiting to get a sense of what to expect.
Excellent service is the rule
Many boutique hotels pride themselves on exceptional service, whether it's arranging tours to local vineyards or offering bicycles to ride around a top vacation destination. Read up on any boutique hotel you're interested in to determine what sets it apart from nearby chain hotels. If the boutique offers something special, the extra attention to service will certainly be mentioned on its website.
Location, location, location
Most boutique hotels are in well-visited locations, whether this means the hippest section of a city's downtown or a tropical paradise. An urban boutique hotel might be within walking distance of Times Square in New York, for instance, or near another city's finest dining options and arts districts. A boutique hotel needs guests to thrive, so it's almost always in an area that people want to visit.
Ask before you go
Staying in a boutique hotel instead of a business-class hotel or budget chain is simply a matter of choice. A boutique hotel offers a completely different experience than you find in a business-class hotel, so its amenities are also bound to be different. If you're looking for a 24-hour business center or on-site dry cleaning service, a boutique hotel might not offer these, but it's not completely out of the question. It's always best to research hotels you have in mind before you plan your stay; this way, you're more likely to find a hotel that suits your needs for that particular trip.