Is a JR Pass Worth It?
By Emily Zemler

; Updated September 26, 2017
Scoring all-inclusive travel around Japan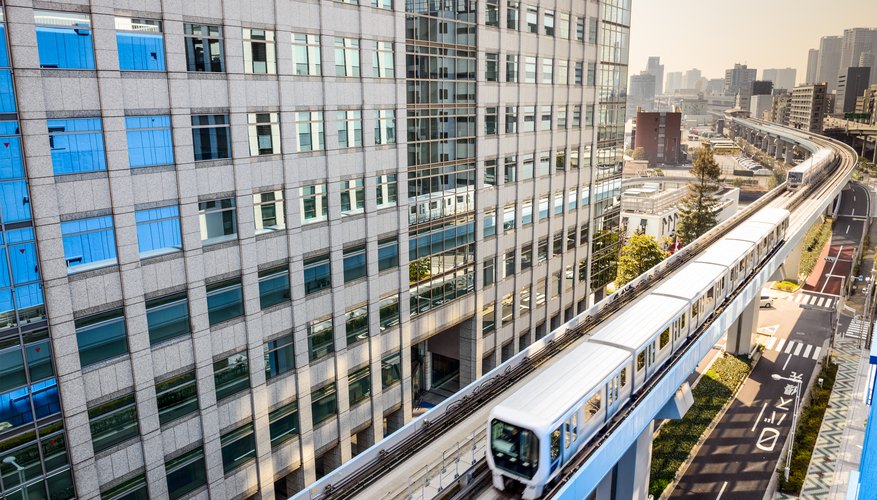 Japan is an expensive country to visit, and taking trains from city to city can really add up. A Japan Rail Pass, or JR Pass, is available for foreign vacationers to take inclusive journeys on trains, ferries and buses when traveling around the country. The pass is pricey, but it can be worth it depending on your travel plans while sightseeing in Japan.
Q: What is a JR Pass?
A: A Japan Rail Pass is a fixed-duration rail pass allowing travelers to use six different railway lines to get around Japan. The pass is available in seven-, 14- or 21-day increments and is valid for specific railways, buses and ferry boats. It allows use of the Tokyo Monorail. Essentially, it's a travel pass you can use to get around Japan without worrying about individual tickets. That can save time, planning and hassle.
JR Passes are available in Green and Ordinary types. Green is the higher-end pass, allowing travel in both coach class (Ordinary Cars) and first class (Green Cars). Ordinary is limited to coach class only. The pass offers unlimited rides on specified transit options. It's important to remember that there are limitations, and not all rail lines are included, including the Nozomi and Mizuho lines, so check the JR Pass website to be sure its transportation options match your travel itinerary.
Q: How do I get a JR Pass?
A: Anyone who is not Japanese and who enters on a tourist entry visa can buy a JR Pass when visiting Japan. Your passport must be stamped with "Temporary Visitor" upon arrival to purchase and use the pass. There are other types of short-term travelers to the country, but only those with Temporary Visitor status can get a JR Pass, due to Japan's strict immigration laws. Snag a JR Pass in person at one of the major airports or at several train stations throughout Japan. A full list of purchase locations is available on the JR Pass site.
Remember that only the person whose name is on the ticket can use the JR Pass. You must present your passport with the pass if asked by a train or bus attendant. It's valid for its duration beginning with the first day of use. It's not possible to extend the validity period of a JR Pass, so be sure you've bought the correct pass length for your travel dates.
Q: How much does a JR Pass cost?
A: Both the Green or Ordinary passes come in lengths of seven, 14 or 21 days. The prices for adults vary:
Green 7-Day: 38,880 yen ($350)

Green 14-Day: 62,950 yen ($568)
Green 21-Day: 81,870 yen ($739)
Ordinary 7-Day: 29,110 yen ($263)
Ordinary 14-Day: 46,390 yen ($419)
Ordinary 21-Day: 59,350 yen ($536)
Don't worry about looking for a seat on every journey. Travelers can reserve seats in advance at a JR station or a Travel Service Center for no additional charge. Want even more privacy? Private compartments can be booked for a surcharge.
Q: Is a JR Pass worth it?
A: It depends on your travel plans. If you'll be on the move a lot during your stay in Japan, it can be worthwhile to invest in a JR Pass to cover trains and buses, as well as the Tokyo Monorail. It's essential, however, to ensure that all the trains you plan to take are included in the pass. Also consider whether a Green JR Pass is worth the extra money or whether you're comfortable traveling in a coach seat. In Japan, Green Class offers bigger seats and more legroom, as well as beverages and hot towels, all of which can be a great relief when traveling.
One way to determine if a JR Pass is right for your trip is to calculate the daily cost of the pass. For example, a Green 7-Day JR Pass is 5,540 yen ($50) per day. If you plan to travel enough to recoup or surpass that daily cost, then purchase a JR Pass. If not, perhaps individual transit tickets are a wiser budget decision.