How Much Is a Trip To Australia?
By Brenna Swanston

; Updated September 26, 2017
Budget prep for a trip to the land Down Under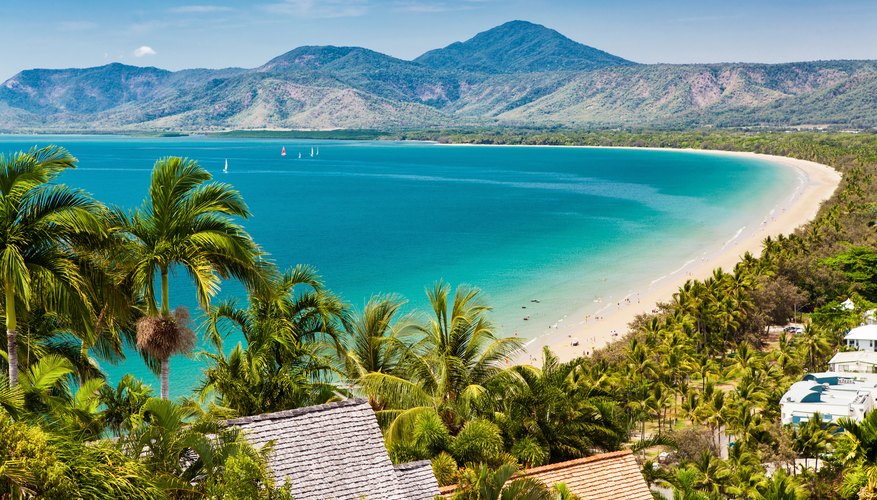 The exact cost of an Australian vacation depends on the type of trip – are you a single 20-something spending a month in hostels, or a family of four seeking the country's best for a week? Either way, one thing's for sure: Australia will stretch the budget.
General budgeting
Australia boasts high prices and a relatively strong dollar, where $1 AUD (Australian dollar) is worth around $0.79 USD (about 15 years ago, it was worth only $0.47 USD). There's not much advantage in exchanging money, and this – tacked onto the high cost of food and drink there – can make for an expensive trip.
Hostel-bound, low-budget travelers should prepare to drop between $100 and $150 USD (U.S. dollars) per day in the land Down Under, while families or couples hoping to stay in hotels should budget about $200 USD per person per day. For an entire month in Australia including flights, a single budget traveler is looking at around $3,400, while a vacationing couple can expect to spend more than $13,000.
Flying to Australia
Getting to and from Australia will almost definitely cost upward of $1,000 per person, though the exact price varies depending on destination. Round-trip flights from New York City to Melbourne, Brisbane or Perth hover around $1,300, while trips to and from Hobart, Launceston or the Sunshine Coast Region cost closer to $1,700.
Peak season for airfare on any airline runs from December through January, right smack-dab in the middle of Australia's summer. This will be the most expensive time to buy flights. The months of April, July and mid-September through October serve as the "shoulder season" for travelers, offering mid-prices for flight tickets. The remaining months tend to have cooler weather and lower travel demand, and therefore boast the lowest flight prices.
Accommodations
Like flights, hostel prices also vary depending on the region. In Northern Queensland, they average about $20 AUD per night; on the West Coast, they'll cost around $24 AUD per night; and on the East Coast, they can run as high as $35 AUD per night.
Hotels are obviously more expensive. A couple planning to stay in hotels will face an average nightly price of $268 AUD.
Transportation in Australia
The budget backpacker might consider taking a bus around the country, which is usually cheaper than flying within Australia – and fun, as well. Bus packages combine hop-on, hop-off bus travel on Greyhound buses, tours, accommodations and meals.
The cheapest Sydney to Cairns package through Oz Experience, for example, requires a minimum of 11 travel days and includes a free Great Barrier Reef tour and two nights of accommodation, all for $689 AUD. The most expensive package is for a minimum of 21 days and includes 19 nights' accommodation and 11 meals for $2,299 AUD.
Vacationing couples or families would probably rather rent a car than hang out on a bus for weeks on end, and it's possible to find rentals for as low as $30 AUD per day – but it requires research.
Food and drink
The average daily cost per person for food and drinks can inch toward $60 AUD, but travelers hoping to splurge on a nice meal now and then can expect to spend more. A good meal at a nice restaurant will average around $40 AUD, but even a value meal at McDonald's will cost about $8 AUD.
Drinkers should prepare to shell out $8 AUD for a pint, unless they hit a happy hour or a backpacker's hostel, where they might snag one for $4 or $5 AUD.
Daily activities
Snorkel in the Great Barrier Reef, hike in Sydney's Blue Mountains, four-wheel on Fraser Island and sail in the Whitsundays – that's what a visit to Australia's all about. And the most cost-effective way to make these adventures a reality is to bundle them together.
For example: Oz Experience offers a tour of Fraser Island that includes two nights of camping, two nights of dorm accommodation, all meals, camping equipment, a four-wheeler rental, ferry transfers and park permits and fees for $549.
On average, though, vacationers an expect to spend about $50 a day on club covers, shows and other forms of entertainment.