When Is Hurricane Season in Florida?
By Teo Spengler

; Updated September 26, 2017
Enjoying a safe stay on the Florida coast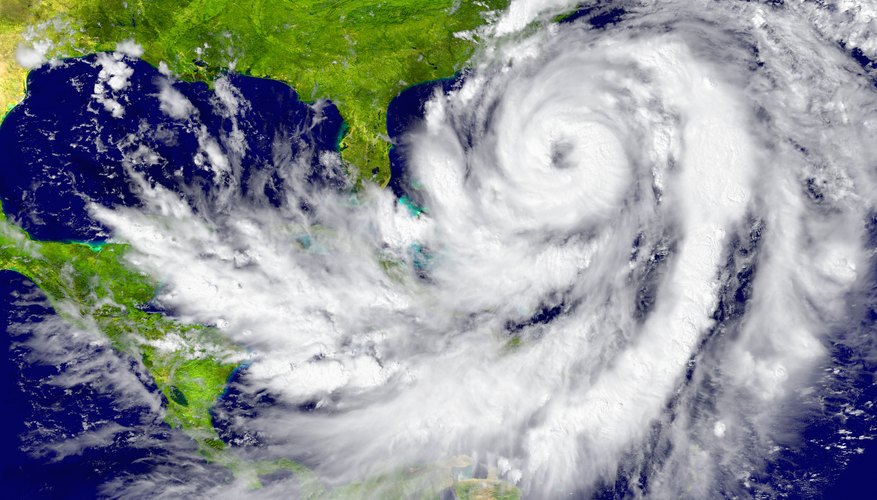 Hurricanes are unwelcome but quite the regular visitors to the Florida coast. Generally it's safer to schedule your vacation outside of hurricane season, but it actually lasts all summer and autumn. In case you decide to brave the possibility of encountering the raging storm for a taste of the Sunshine State, knowing how to prepare is crucial. Trip insurance can save you big bucks if purchased early, just in case a hurricane coincides with your Miami vacation.
Hurricanes happen in Florida
"In Hartford, Hereford and Hampshire, hurricanes hardly happen," sings Eliza Doolittle in "My Fair Lady." But neither Miami nor any other city on Florida's coast belongs on that list. Hurricanes and other tropical storms occur all too frequently in the Atlantic Ocean and the Gulf of Mexico.
A tropical cyclone hurricane is a rotating system of wind, clouds and thunderstorms that starts in the tropics. If the wind speed is 38 mph or less, it's a tropical depression. If it's 39 to 73 mph, it's a tropical storm, and any speed above that is a hurricane. Hurricanes bring high winds, heavy rain, flooding, storm surges, rip currents and sometimes tornadoes.
Big winds can blow in summer and fall
Hurricane season refers to the time of year that hurricanes are most likely to happen, although there are no guarantees that all hurricanes will fall within the given time frame. In Florida, hurricane season begins on June 1 and ends on November 30. The peak season for hurricane risk starts in mid-August and runs through the end of October. This is when 90 percent of hurricanes occur, with activity peaking on September 10.
How often do hurricanes hit the U.S. coast? Two hit land every three years. But hurricanes can do extensive damage even if they do not hit. In 2016, powerful Hurricane Matthew did not make landfall in Florida but caused billions of dollars in damages to Florida homeowners. Hurricanes don't just threaten beaches; they can do damage as far inland as 100 miles.
Preparation is key
If a hurricane threatens Florida while you are vacationing there, you need to be prepared. That's easy if you follow these tips.
Find out in advance your location's best hurricane evacuation route.

Make a plan as to exactly where to go and where you can stay.
Have a hurricane emergency kit with first aid supplies, a flashlight, medications and critical documents.

Tell your family and friends how you will communicate with them in case of a hurricane. Perhaps designate one contact person who can then pass your messages on to others.
Find out what kinds of hurricane alerts are available in your Florida vacation town and sign up for them.
Limit your risk with hurricane insurance
Some comprehensive travel insurance covers storm and hurricane damage, including hurricane-caused trip cancellation or interruption, hotel rooms, etc. Read the policy terms carefully and ask questions if you don't understand the language. Expect this type of insurance to cost around 5 to 7 percent of the trip costs.
When to buy it? As soon as possible after getting your tickets. If you buy insurance after a storm is named, you won't get compensation or refunds.
Another wise step is to pick a hotel that refunds your deposit in case of a hurricane. But don't expect your insurance to cover hotel tabs if you already got a refund.