Is Bora Bora Expensive?
By Brenna Swanston

; Updated September 26, 2017
Affording a trip to the playground for the rich and famous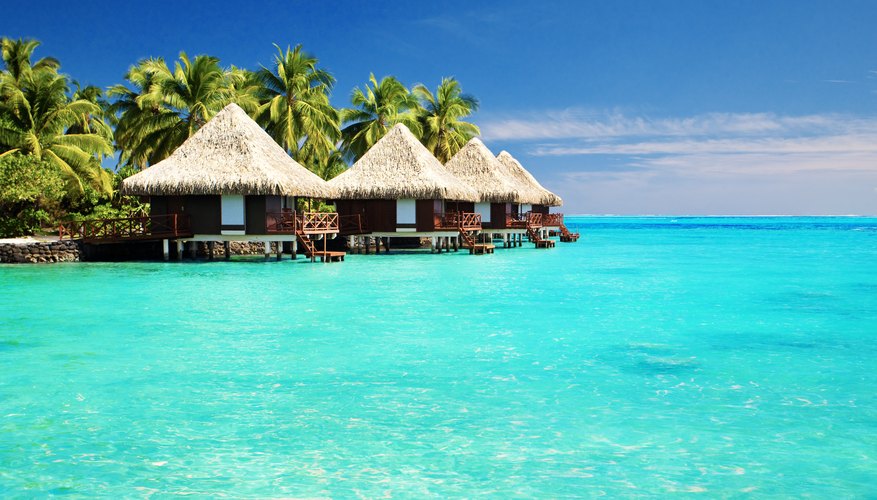 Bora Bora has been called the Jewel of the South Pacific, standing as one of the most beautiful, and undoubtedly the most famous, of the French Polynesian islands. With its crystal-clear lagoon and collection of luxurious resorts, the island makes for an unforgettable visit – but also a potentially expensive one. People all over the world vacation there, and its tourist base has earned the island a reputation as a playground for the rich and famous. Still, those who might not fall into the rich and famous category can make their dream Bora Bora vacation possible with some careful planning.
Getting there and staying there
When it comes to flights and hotels, take a deep breath and be prepared. This is the most expensive part.
Regardless of the departure point in the United States, round-trip flights to Bora Bora are priced upward of $2,000. The trip is longest from the East Coast – from New York City, it's about a 20-hour trip, plus or minus a few hours depending on winds and layovers – and round-trip tickets average about $2,300. From Los Angeles, the flight to Bora Bora hovers around 11 hours, but tickets still cost about $2,000.
The most cost-effective way to make the trek is to bundle flights and resort bookings. Resort stays can cost anywhere from $400 to $1,500 per night, potentially putting a week-long trip at $10,000 per person, but bundling through a travel site like Expedia or Kayak can knock thousands of dollars off that price. For example, where a round-trip flight and five nights in Bora Bora's Four Seasons Resort could cost $9,500 per person when booked separately, Expedia has offered bundles as low as $5,888.
On that note, the Four Seasons is among Bora Bora's most expensive resorts, but it's also one of the most kid-friendly; it even has a kids' club with organized activities for children. For families looking to make their kid-inclusive vacation as fun and well-priced as possible, a hotel-flight bundle with the Four Seasons might be the way to go.
Ways to save
Travel off-season. June through October is peak tourist season, when temperatures are mild and the climate is relatively dry. Resort prices often tend to skyrocket in this five-month period. November and April offer similarly temperate climates without the crowds and tourist-season prices, so consider planning your trip slightly off-season to save some cash. On top of that, April through November makes for the best scuba diving around Bora Bora, since the water is at its clearest in this time of year.
Skip the resorts. Another option for the budget traveler is staying in a low-priced bungalow on the island. These small, grass-roofed houses don't offer the resort experience, but they usually cost under $100 per night and can make for a perfect crash pad after a full day of hiking and snorkeling. Bungalows tend to be very small and sometimes don't provide adequate protection from mosquitoes and other pesky island bugs, so they might be a better option for the low-maintenance adult traveler than for, say, a family on vacation.
Manage food costs. Dining in Bora Bora can get particularly pricey, since the imported foods there have to travel so far. Save by shopping fresh Polynesian food at a local grocery store. If you plan to stay at a resort, look for ones that offer dining bundles.
Making the most of the island experience
Now breathe; the worst is over. Once on the island, it's relatively easy to soak up the experience without breaking the bank.
Some visitors might opt to never leave their resorts. Most resort hotels in Bora Bora are built on their own small islands, and guests must take boats to leave the resort. But it's easy to lounge a day away on a private deck, with room service from an outrigger canoe, or in the resort spa, and many of those activities can come at reduced prices with bundles through the resorts.
While singles and honeymooners might be more than happy to spend their days relaxing at the resort, families and adventure travelers would probably prefer to venture off and explore. For these visitors, water is the main event. Snorkeling, fishing, paddleboarding and shark and ray feeding are some low-cost daytime activities that let visitors see the island without stumbling into high prices. Costlier options for exploring the lagoon are kite surfing, jet skiing, parasailing, skydiving and helicopter tours.