How to Use a Disney FastPass
By Kathryn Walsh

; Updated September 26, 2017
Skip the lines to maximize a Disney day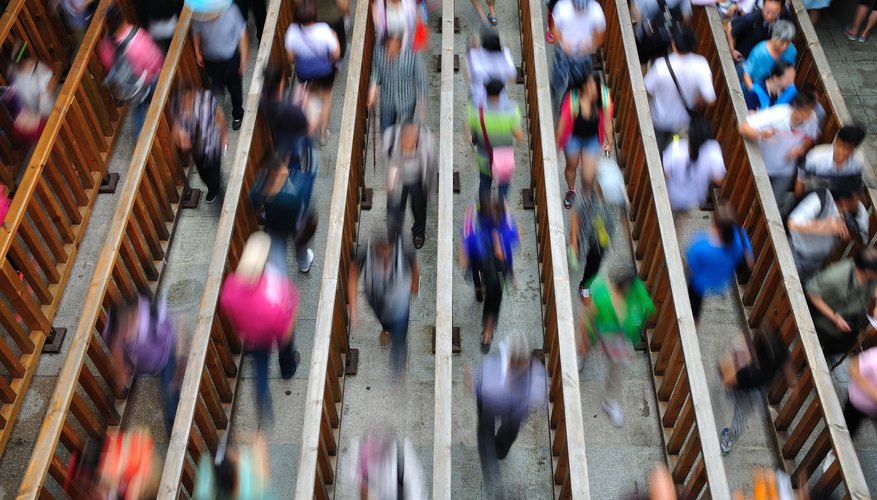 Leave it to Disney to remove the last hurdle keeping its guests from having the perfect experience. Long lines are one of the worst parts of any trip to the Orlando and Anaheim Disney parks, which is why both parks introduced the FastPass system. It allows you to make reservations for some of the parks' busiest rides in advance so you can use your time having fun instead of standing in the sun.
If you have questions at the resort
The FastPass system seems complicated at first glance, but you'll get the hang of it quickly when you get to your chosen park and try it out. But while Disney magic always stays the same, the FastPass system changes periodically. For last-minute FastPass questions, ask your hotel front desk clerk or any Disney cast members (aka employees). They're always up to date on all the ins and outs of FastPass.
Getting and using a FastPass
Let's say you arrive at California Adventure at 9 a.m. The Radiator Springs ride is one of the most popular rides in the park, and the wait can be an hour or longer at any point in any day. You don't want to wait that long, so head to the Radiator Springs FastPass kiosk marked on your park map. Scan your park ticket, and the kiosk loads the pass onto your card. The kiosk also spits out a ticket with a one-hour window printed on it, such as "10:10 to 11:10," to remind you when your return window is. Congratulations: You have your first FastPass!
Show up at Radiator Springs anytime in that one-hour window and join the FastPass line. Scan your ticket card at a machine, and a cast member posted at the entrance will verify that you have a valid FastPass. The FastPass line is separate from the general line, and the wait is almost always significantly shorter. While people in the general line might wait 75 minutes to get on the ride, you might wait only five or 10 minutes.
Tip
Every Disney park has attractions that offer FastPasses. Splash Mountain, Space Mountain and the Haunted Mansion are just a few of the rides that are part of the system at both Disneyland and the Magic Kingdom. You can also get FastPasses for certain shows and events, like the nightly World of Color show at California Adventure. Those passes give you access to special reserved viewing areas.
Is it the same at Disneyland and Disney World?
Not quite. The Disney World parks use the FastPass+ system, which allows anyone who purchases a park ticket in advance to select three FastPasses online, up to 30 days before the visit (60 days if you're staying at a Walt Disney World Resort hotel). With FastPass+, you can arrive at Epcot, the Magic Kingdom or one of the other two Orlando parks with three reservations already made. You can then request more FastPasses, one at a time, after you've used your first three.
Disneyland doesn't use that advance reservation system. You may get only one FastPass at a time, and you can't get the first one until you're inside the park.
MaxPass, MagicBand and handy phone apps
Another difference between the two is the way FastPasses are distributed. In the Disneyland parks, you have two ways to get a FastPass: Go to a kiosk and insert your park admission card to load the FastPass onto it, or pay for the MaxPass feature in the Disneyland app. For a $10 one-time fee, you can use the app to reserve FastPasses while you're in the park. When you get to each ride, scan the code on your phone to get into the FastPass line. Each person in your group has to buy the MaxPass feature to reserve FastPasses online.
In Disney World parks, you can make reservations using the (free) My Disney Experience app or at one of the in-park kiosks. The pass is loaded onto your MagicBand (wristbands that are given to all Disney Resort hotel guests and annual passholders) or onto your park admission card, if you don't have a MagicBand. Just touch the card or MagicBand to a sensor when you arrive at the FastPass line to gain access.
Become a FastPass expert
Set priorities. If you're a Disney novice, spend a little time looking at park maps and thinking about which rides are high on your list of priorities. The maps also indicate which rides offer FastPasses, which is important to know when you're making plans.
Understand FastPass limitations. A limited number of FastPasses are distributed each day for each ride, and busy rides run out of FastPasses by mid-afternoon. Also, the return windows get later and later as more FastPasses are distributed. So if you get a FastPass for Space Mountain at 9 a.m., the return window might be between 10:20 and 11:20 a.m. If you get a FastPass at noon, the return window might not start until 6:30 p.m.
Plan your timing. One tricky thing about FastPasses is that you can't get a new one until two hours after you got the last one or until the return window starts for your last pass, whichever comes first. So if you do take that 6:30 Space Mountain FastPass at noon, you can get your next FastPass at 2. But if you got a 1:20 to 2:20 FastPass at noon, you can get your next one as early as 1:20.
Note ride restrictions. Finally, make note of any ride limitations before getting FastPasses. You don't want to hold onto a pass for hours only to arrive at the attraction and realize you can't ride it because you're pregnant or have medical conditions that make it unsafe for you to ride.