How Do Hostels Work?
By Teo Spengler

; Updated August 11, 2017
A different way to stay and play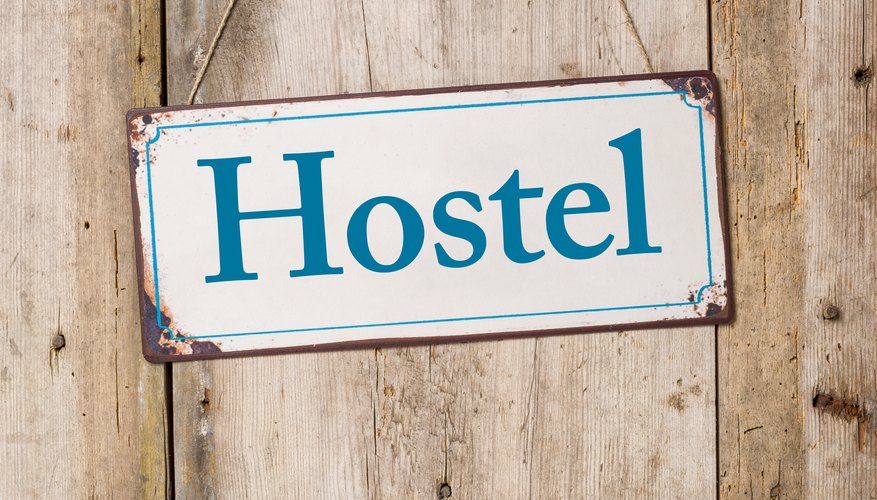 If you think hostels are only for groups of students on vacation, you may hesitate to even consider booking a hostel room. But there are lots of different types of hostels with different clientele and room choices. Hostels can be defined as budget-friendly accommodations that also offer a shared social experience. Each one is slightly different and few are limited to students. Here are answers to all the questions you have about hostels but were afraid to ask.
Q: Who stays in a hostel?
A: Yes, students stay in hostels, but so do budget-minded travelers of all ages. You'll find backpackers, but also two-week tourists and even active seniors. Hostels are for people who don't want to blow their entire travel budget on a room and would like to meet other travelers.
Q: How do hostels work?
A: Since the difference between hotels and hostels is the social emphasis, you'll find some shared rooms in every hostel. That means you are sharing space (and conversation) with people you didn't know before.
Often, hostels offer shared sleeping rooms with bunk beds or cots. Dorm-style rooms can be same-sex or mixed. The bathroom, kitchen, dining area and lounge are often communal. The main draw of a hostel over a similarly priced hotel is the opportunity to make new friends and share experiences.
Q: How do you get privacy in a hostel?
A: If the idea of sharing a sleeping room with 12 strangers makes you nervous, you should book a smaller room, say with four or six beds. If you aren't on a rock-bottom budget, you can often book a private room for yourself or the two of you if you are part of a couple. Many hostels have lockers where people sharing rooms can store things during the day, although you may have to provide your own lock. If you have a private room, you can lock things in your room.
Q: Are there different types of hostels?
A: You might say that no two hostels are alike. But you can identify different categories of hostels out there which makes choosing one easier. Party hostels are usually filled by young people wanting to party hardy. You'll recognize this type of accommodation by its ads. They show young people drinking and dancing, describe different parties that are planned, and often don't have a curfew.
The "your home away from home" type of hostel is cozy, friendly and relaxing. The guests are likely to be chill and engaged in their lives rather than young and out for fun. You are likely to have deeper conversations and make more lasting connections than in a party place. But you have to be more careful about disturbing others.
Q: What facilities do hostels provide?
A: Again, the range of facilities is enormous. Some are simple, some luxurious. If you scan the hostels available in an urban area, you are likely to find at least one hostel that offers almost any feature available in a hotel. Many hostels have laundry facilities, food prep spaces and Wi-Fi. Some have pools, bikes or skis you can use, spas, weight rooms, roof terraces, city tours and even yoga classes.
Q: What does it cost to stay in a hostel?
A: Costs vary widely. Big city hostels tend to cost more than rural hostels, but even in one city you will find a range of prices. Prices in European hostels tend to run from $20 up to double or triple that amount, while you'll find cheaper costs in Eastern Europe, Asia and South America.
Your rate will depend on how many beds are in the room you book. Generally, the more beds, the less the cost. Private rooms with private baths are most expensive. In some hostels, you'll pay extra for services like locks or bike rentals.