How Much Does First Class Cost?
By Brenna Swanston

; Updated September 26, 2017
The price of traveling in luxury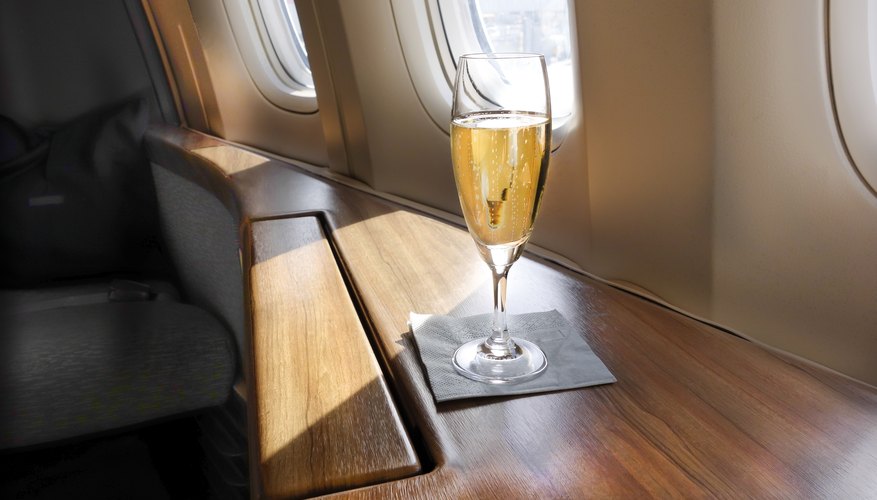 Ah, first class – bigger seats, priority boarding and complimentary refreshments to make long flights a little more comfortable. But of course, that luxury comes at a price.
First class average price
The price of a first-class plane ticket varies depending on airline, flight destination and the time of ticket purchase. On average, first class tickets for domestic flights in the United States cost at least $1,300 – but travelers are looking at higher prices to fly first-class internationally.
International round-trip flights from the United States average as follows:
Europe: $3,500

Asia: $3,800

South America: $3,500

India: $5,000

Australia: $5,800

Africa: $5,800

Hawaii: $2,200

First class by airline
Most major U.S. airlines offer their own versions of first class. Many of the amenities are similar: more spacious seats, first-priority boarding and free food and drinks, but the specifics vary between airlines.
In addition to the basic first-class perks, here's what each airline offers its customers who invest in a first class ticket:
Alaska Airlines: First Class tickets come with free Alaska Lounge access, free bag check for two pieces of luggage, expedited check-in and security and 75 percent more Mileage Plus bonus miles.

American Airlines: Flagship First tickets expedite check-in and security and offer access to International First Class lounges and Admirals Club lounges, spa showers, breakfast and lunch at London Heathrow Airport, and lie-flat seats for overnight flights.

Delta Airlines: First Class offers built-in outlets to charge electronics and complimentary headphones and blankets.

Hawaiian Airlines: First Class offers two complimentary checked bags with priority baggage handling, expedited check-in, access to its Premier Clubs and free access to TV and movies.

JetBlue: The Mint Experience comes with expedited security and check-in, free Wi-Fi and priority checked baggage,

Southwest Airlines: Business Select allows travelers to skip the lines at check-in and security and to earn more rewards points for Southwest flights.

United Airlines: United First gives premier access to airport travel services, complimentary baggage check for two bags and free access to TV and movies in-flight.

Virgin America: First Class offers lie-flat seats for overnight flights and expedited security and check-in.

First class as a better deal
Once in a blue moon, a first-class plane ticket will be offered up for a cheaper price than economy or business class. A lot goes into determining airfare prices – how far in advance the booking is made, when the trip is scheduled, whether the ticket is round-trip or one-way, which days the trip includes and which booking classes are published for the particular flight.
A lot has to do with demand. For example, if most of the passengers on a flight are traveling on business, they might be required by their companies to book economy tickets, which can hike the price of that booking class to the point where economy flights are more expensive than first class.
Sometimes, the airfare formula gets so complicated that first class ends up being the best price. This is most common on flights in which economy is filling up quickly, but first class is wide open. For this reason, travelers who notice only a few available economy seats on the flight they want should check economy tickets as well – just in case.