How Many Fast Passes Can You Get at Once?
By Johanna Read

; Updated September 26, 2017
Two different FastPass systems for Disney's parks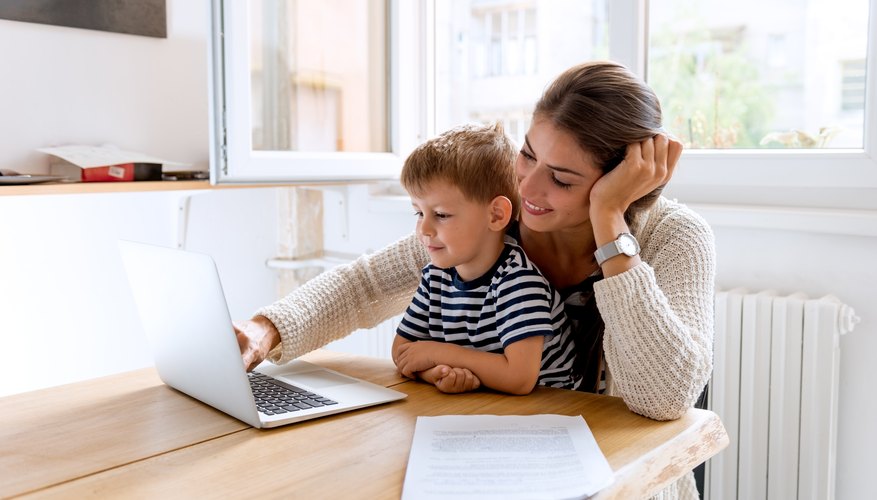 Dealing with crowds at theme parks can't be avoided, but Disney has created a number of techniques to minimize wait times, including the FastPass. The secret is understanding which FastPass system is in place in each park, and how to maximize its benefits. Disney has two FastPass systems in place in its U.S. parks. The original FastPass system is used at the two California parks in Orange County, and the new FastPass+ system is available at the Disney World parks in Orlando, Florida. FastPass helps Disney better manage crowds and helps guests experience more attractions in a given day. A FastPass provides a one-hour time window in which guests can arrive at an attraction and enter through a shorter line. Generally, Disney guests in California can hold one FastPass at a time, though there are exceptions. Disney World guests in Florida can hold three FastPass+ tickets at one time and can book them in advance.
Disneyland FastPass
The most popular rides at Disneyland and Disney's California Adventure have a FastPass kiosk near them. Inserting a valid ticket or annual pass into a kiosk makes a FastPass pop out. The FastPass designates a specific time window to return to that attraction for a shorter entry lineup. Generally, each person can have only one FastPass at a time, but there are a few exceptions.
For example, a guest could pick up a FastPass for Space Mountain at 8:45 a.m. Let's say the window to return to the ride is from 9:30 a.m. to 10:30 a.m. The system will provide a FastPass for another attraction starting at 9:30 a.m. Because of this, it pays to walk by a second FastPass attraction to grab another FastPass just before entering the first attraction, and therefore hold two for a brief time.
If the park is very crowded, sometimes the FastPass system allows guests to hold two FastPasses at a time. This happens when the FastPass kiosks have only passes left with time windows much later in the day. For example, say a guest gets a FastPass at 8:45 a.m. and the window for entry is from 12:30 to 1:30 p.m. Sometimes the ticket will also specify an earlier time, perhaps 10:45 a.m., that another FastPass will be available. This way, guests can hold two FastPasses at a time.
Another exception is FastPasses used for shows. Guests can get a priority seating FastPass for Disney's two most popular shows and not have it counted with their other FastPasses. The shows are World of Color at California Adventure Park and Fantasmic! at Disneyland.
Though the general rule is just one FastPass at a time, technically it is possible for a guest to hold three FastPasses at a time – for a ride with a time window starting now, a ride with a future time window, and a Fastpass for a show.
Disney World FastPass+
At Disney World, guests can not only hold three different FastPasses at a time, but they can book them 30 to 60 days in advance. This program is called FastPass+ and requires linking tickets or annual passes with a Disney account in advance of visiting the park.
Over 60 different Walt Disney World experiences are available through the FastPass+ program. These include the most popular rides, some shows, special viewing areas for parades and the fireworks, and even character greeting sessions. Just look through the selections available online or via Disney's free mobile app to make three choices per day. The system is flexible, and changes can be made easily, though options may be more limited the closer it is to the ticket date.
Everyone can take advantage of this free service and make their FastPass+ choices 30 days in advance of their visit. Guests staying at a Disney Resort hotel get even earlier access and can make their choices 60 days before their check-in date.
Additional FastPasses+ are often available later in the day, too. After experiencing the three FastPass+ attractions they selected in advance, guests can make another selection at a FastPass+ kiosk (available throughout the park) or via the Disney mobile app. Once each FastPass+ is used up, guests can keep getting one more FastPass+ at a time until all the passes are gone for the day.
Every attraction also allows standby entrance, so guests can still experience everything, regardless of whether they make FastPass+ reservations. The FastPass+ just helps make sure the must-dos aren't missed and helps guests experience more in their day.
Extra Magic Hours crowd management tip
To use Disney World's FastPass+ program, guests do need to choose in advance which park they want to visit on a particular day. Knowing which parks have Extra Magic Hours that day helps decision-making. Disney's website lists the opening hours and Extra Magic Hours for each park.
Guests at Disney Resort hotels can take advantage of Extra Magic Hours, meaning that they can enter a specific park on a specific day one hour prior to the official opening for the general public. Visitors not staying at a Disney Resort hotel should choose a park that does not have Extra Magic Hours that day. This way, they can avoid the park where most Disney hotel guests will be.