How Much Is a Fishing License in Tennessee
By Richard Corrigan

; Updated August 11, 2017
How to get ready for the ultimate Tennessee fishing trip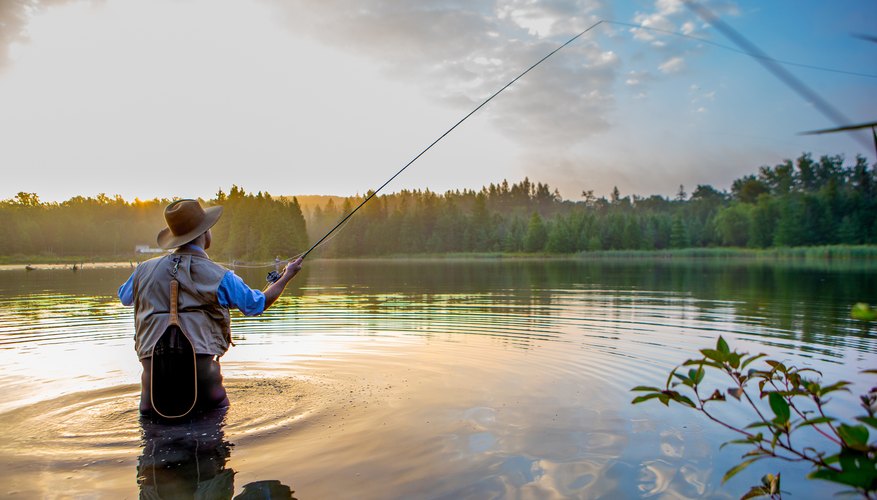 Home to 19,000 miles of streams, 29 major reservoirs and thousands of smaller lakes and ponds, Tennessee is an angler's paradise. The state boasts some of America's best fishing for bass, crappie and catfish, and the key to a great fishing trip is to be prepared. Pick a great lake, plan around the weather, stock your tackle box, and above all, make sure you have a current Tennessee fishing license.
Getting a license
Tennessee fishing licenses go on sale February 18th every year, and are valid until the end of February the following year. Licenses are available online through the Tennessee Wildlife Resources Agency (TWRA) website, and in person at TWRA offices, as well as most bait and tackle shops, hardware stores, county clerk offices, and a variety of other retailers across the state.
Resident fishing license
As a Tennessee resident, several fishing license options are available. An annual resident fishing license costs $34 at the time of publication, and also includes a permit to hunt small game. You could also purchase an annual county of residence fishing license, which allows you to fish only in your home county, for $11, or a statewide, one-day fishing license for $6.50.
An annual fishing license is available for the lower price of $10 for veterans, minors 13 to 15 years of age, and individuals who are blind, confined to a wheelchair or mentally disabled. Senior citizens aged 65 and over can get an annual license for just $5. Any Tennessee resident can also purchase a lifetime fishing license, with a price that varies depending on your age at the time of purchase.
Nonresident fishing license
If you're visiting Tennessee from out of state, you have fewer license options, and typically will pay a higher license fee. An annual nonresident fishing license costs $50 at the time of publication. Visitors can also opt for a three-day ($20.50) or ten-day ($30.50) fishing license.
Trout fishing licenses
A Tennessee fishing license is valid for all species of game fish across the state, except trout. To fish for trout in Tennessee waters, residents must purchase, in addition to the standard fishing license, an annual trout license for a fee of $22. For nonresidents, an annual all-species license that includes trout is available on a three-day ($40.50) ten-day ($61.50) and yearly ($99) basis.
Fishing regulations
With very few exceptions, anyone 13 years of age or older must have a current Tennessee fishing license to go fishing anywhere in the state. Exemptions are available for military personnel on leave, Tennessee residents born before March 1, 1926, and landowners and their immediate relatives fishing on their farmland.
A Tennessee fishing license permits you to catch and keep Tennessee game fish within legal seasons, size limits and catch limits. You must have your license on your person at all times while you are fishing. The Tennessee Wildlife Resources Agency publishes an annual guide to the state's fishing rules and regulations, which is available online and in print form at most sporting goods stores statewide.