What are Food Options at Dodger Stadium Food?
By Kathryn Walsh

; Updated September 26, 2017
What to eat on a visit to the home of L.A. baseball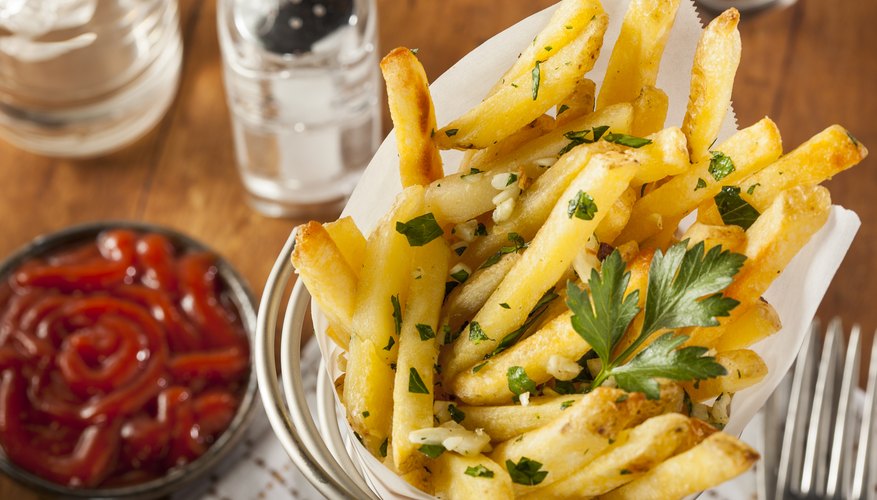 Take me out to the ball game, take me out with the crowd! Buy me some peanuts and ... a Vietnamese rice noodle bowl? That's how the classic song goes at Dodger Stadium, which offers up all the hot dogs and popcorn that baseball fans crave as well as gourmet eats ranging from health food to some of the best garlic fries you'll ever eat. No summertime visit to Los Angeles is complete without a trip to see the Dodgers play, but you may spend more time sampling the concessions than cheering on the home team.
Dodger Stadium classics
If you're going to sample only one food at the stadium, you might want to make it a Dodger Dog. The 10-inch sausage isn't the best quality dog out there, but it's the stadium's most famous and beloved food item. Dodger Dogs have been served at the stadium since the 1960s. More recently, Brooklyn Dodger Dogs were added to the menu. They're shorter and a little spicier than the original version, and they're served on toasted buns instead of the steamed bun used for classic Dodger Dogs. Dogs of all kinds are served throughout the park.
This being L.A., you can also find multiple offerings that fall somewhere along the Tex/Mex spectrum. A few L.A. Taqueria stands serve delicious options including carne asada fries, carne asada nachos and churros. Think Blue BBQ, near right field, serves elote, a classic Mexican street food. It's corn on the cob slathered with lime, mayo, cheese and chili powder and served on a stick.
And, of course, you'll find stands all over the park serving pizza, fries (both regular and garlic varieties), pretzels and popcorn.
Newer offerings
The Dodger Stadium menu changes yearly, adding new and unusual offerings and removing less popular ones. New menu items are not revealed until each season starts. One recent addition was base bowls, a "punny" take on popular dishes like rice bowls and poke bowls. These are relatively healthy options, filled with veggies, rice noodles, fresh fish and Asian flavors.
King's Hawaiian Grill is another new addition to the park, serving hot dogs topped with pulled pork and a sweet pineapple BBQ sauce. The stand, located in the left field plaza, also serves pulled pork nachos and Dole Whip soft serve ice cream.
No matter what changes on the Dodger Stadium menu, one thing is certain: you'll always be able to find hot dogs dressed up with various toppings. Recent menus have included dogs topped with nacho cheese and pico de gallo, macaroni and cheese with Fritos, and blue cheese coleslaw.
Tip
The stadium is huge. Don't waste time wandering around hoping to run into the concession stand you want. Download the MLB Ballpark app to see food options and their locations within the stadium.
Dodger Stadium prices
Major League Baseball stadiums tend to be expensive places to eat, but Dodger Stadium's prices aren't exorbitant. Plain hot dogs and other simple snacks start around $5, but gourmet options are in the $5-$10 range. Beer prices start around $6.25, while water and soda come in under $5.
Food and drink policies
Want to stretch your baseball budget? Bring food and drinks with you. Dodger Stadium allows visitors to bring in food provided it's not packed in bottles, cans, coolers or thermoses. Each person is also allowed one factory-sealed bottle of a non-alcoholic beverage, 1 liter or smaller. Like at most stadiums, alcohol is sold only until the end of the seventh inning. Each person may buy up to two drinks at a time. Expect to be carded and take your ID when you go to buy beer.