Where in California Does it Snow?
By Meg Jernigan

; Updated September 26, 2017
Let it snow. In California?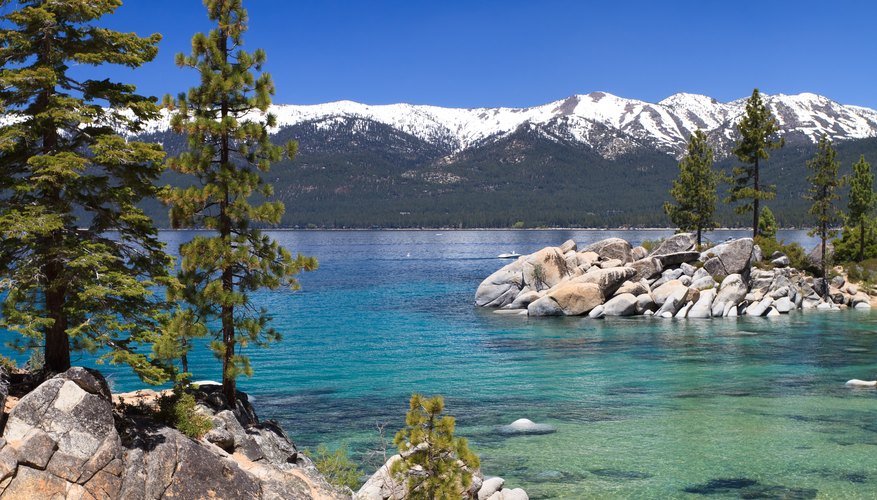 If you equate all of California's climate with its sunny southern region, you might think it never snows. However, the western fronts of mountain ranges, most notably the Sierra Nevada, get hundreds of inches of snow and develop deep snow packs during the winter.
Does it snow in California?
November through April is the rainy season in California and, at higher elevations, rain becomes snow when temperatures are low enough. Areas like the high country of the Sierra Nevada, where mountains reach over 14,000 feet, can get as much as 38 feet of snow over the course of the season. Snow is uncommon west of the Sierra Nevada, except in the Cascades and the Coast Range, but it has fallen in nearly every area of the state. Snow is lighter east of the Sierra Nevada because of the snow shadow effect. Even sunny Southern California gets snow occasionally.
What part of California gets the most snow and how much does it get?
At 14,494 feet, Mt. Whitney in the Sierra Nevada is the highest peak in the contiguous U.S. The snowpack, or the amount of snow on the ground, can reach 15 feet deep. About 250 miles north, the peaks around Lake Tahoe rise between 7,000 and 10,000 feet. Snowfall in the higher elevations averages 300 to 500 inches, about 10 feet less than at Mount Whitney. Mammoth Ski Area, on the eastern side of Yosemite National Park, gets between 100 and 300 inches each winter. By contrast, snow is rare in Los Angeles, where temperatures rarely dip into the 30s. The record snowfall in the city was a mere 0.3 inches in 1949.
Top snow sports spots in California
Heavenly Mountain Resort in Lake Tahoe gets high marks for both downhill skiing and snowboarding. The resort has plenty of runs for intermediate and advanced skiers as well as a legendary mogul run. The Lake Tahoe area is home to seven ski resorts, including Kirkwood, an out-of-the-way treasure for powder lovers.
If you want to ride a gondola to the top of the highest ski slope in California, head for Mammoth. At 11,053 feet, skiers have panoramic views of the surrounding mountains. In addition to ski slopes and terrain parks, Mammoth offers snowmobile and snow cat rides.
What to pack for the mountains
Hikers and backpackers should pack clothing they can layer as they get warm from exertion or as the weather changes. Pack water-resistant, windproof outer garments, gloves and goggles or sunglasses. Wear a pair of thin, woolen socks under a thicker pair of woolen or synthetic socks.
For a day on the slopes, most of the same rules apply. Pack socks that aren't too bulky for your ski boots and get fitted for a helmet. Goggles are a must, even if you wear eyeglasses – some manufacturers have models designed for eyeglass wearers. Recreational cross-country skiers should choose a daypack that fits comfortably over their jacket.
Keep the advice that "cotton kills" in mind. Once it gets wet, it stays wet, and in the winter that could mean hypothermia.
Tips to know before you snow
Even if it's sunny where you are, roads leading into the mountains can close for hours or days because of drifting snow. Check road conditions with your destination before heading out.
California operates 19 SNO-PARKS and 29 snowmobile trailheads in the Sierra Nevada for the use of snowmobilers, cross-country skiers, and snowshoe and dog sled enthusiasts. You'll need a permit for the day or the season, available at motor mehicle offices and vendors across the state. Permits aren't required at trailheads that aren't part of a SNO-PARK.