Does Tennessee Have a Helmet Law?
By Kathryn Walsh

; Updated September 26, 2017
Buckle up: what to know before motoring into the Volunteer State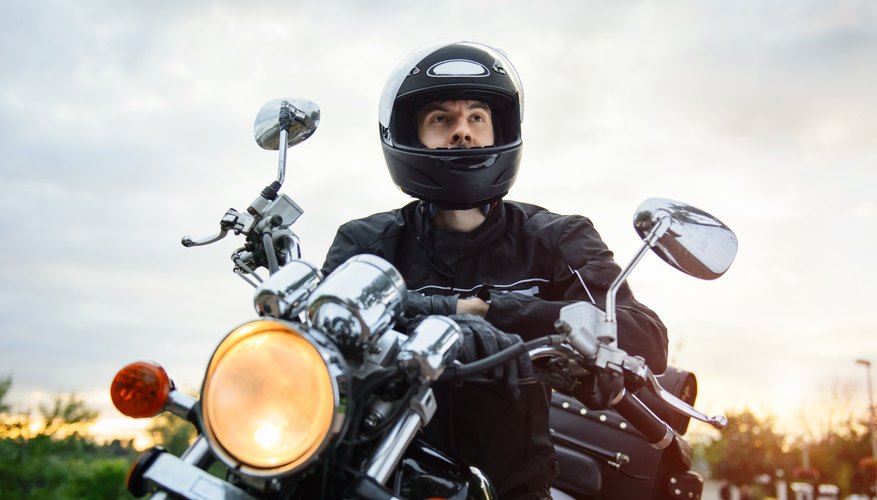 From the rolling green hills of the Great Smoky Mountains to the vibrant streets of Nashville, Tennessee is a beautiful state to explore from atop a Harley. But whether you're riding your bike on a road trip to Knoxville or planning to pass through the state on a cross-country jaunt, you've got to follow state laws, which require riders to wear helmets in most circumstances. Ignore the law and you may get hit with a fine, but the physical consequences of crashing without a helmet are potentially deadly.
Q: What does Tennessee law say about helmets for motorcyclists?
A: Tennessee law requires that riders of motorized bikes wear crash helmets at all times. This applies to both drivers and passengers, no matter their ages. The law specifies that helmets are required for use of motorcycles and any motor-driven cycles, such as mopeds.
If a police officer catches you riding a motorcycle without an approved helmet, you'll be ticketed and have to pay a fine of $50 or more.
Tennessee's helmet laws are stricter than many other states, including some of its neighbors. For instance, Kentucky requires only riders under 21 to wear helmets. Riders who are 21 or older don't have to wear a helmet, but they must be able to prove that they carry a medical insurance policy in case of accidents. Kentucky law also applies only to bikes that meet certain criteria. Two of Tennessee's neighboring states, Illinois and Iowa, have no helmet laws whatsoever.
Q: What kind of helmet do I need?
A: Not all helmets are approved under Tennessee law. Like other states with helmet laws, Tennessee requires riders to wear helmets that have been approved by the federal government. That sounds daunting, but it's really not: any helmet that you buy or rent from a motorcycle shop should adhere to the safety standards. Look for DOT (Department of Transportation) on the label.
Q: Do I have to wear a helmet to ride a bicycle?
A: Not if you're an adult. Tennessee law requires kids 15 and younger to wear helmets while riding bikes. Their helmets must be approved by the American National Standards Institute (ANSI) or the Snell Memorial Foundation, and must be fastened at all times.
The law doesn't require anyone 16 or older to wear a helmet while riding a bicycle.
Q: What else should I know?
A: Tennessee's helmet law does have a few exceptions. Anyone 18 years or older who rides a motorcycle in a parade can do so without a helmet, provided he or she keeps to a speed of less than 30 miles per hour. Riders in funeral processions are also exempt, as long as they're at least 21 years old and keep to speeds of under 30 mph.
If you're thinking about riding a motorcycle or other motorized bike without a helmet, it may be helpful to consider some safety stats. The National Highway Traffic Safety Administration estimates that helmets could save the lives of more than 2,000 motorcyclists in a given year, and they're 37 percent effective in saving motorcycle drivers' lives and 41 percent effective in saving passengers' lives. Helmets help prevent life-altering brain injuries, too. You may not feel like wearing a helmet. But if you crash, you'll be glad you did.