What is the Highest Point in North Carolina?
By Karon Warren

; Updated September 26, 2017
Reaching new heights of fun in the Appalachian Mountains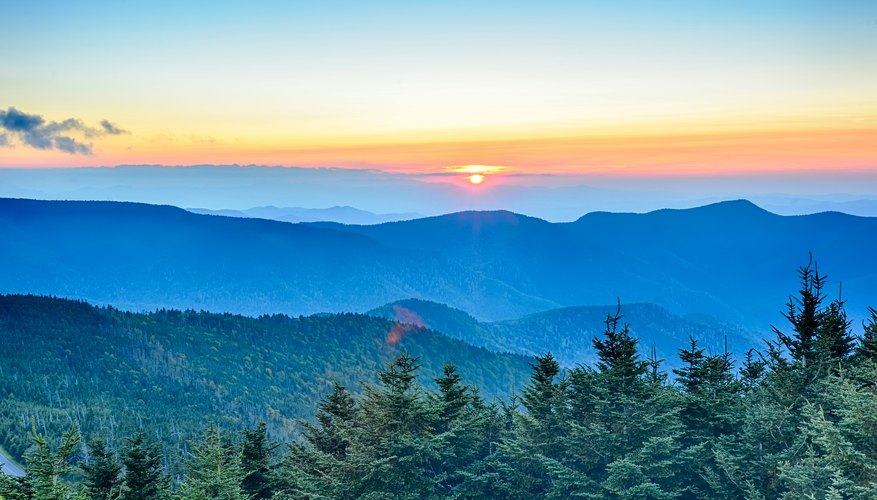 North Carolina is one of the few states in the U.S. that claims both beach and mountain destinations, with many points of interest in between. But it's the state's mountain region that features not only the state's highest point, but also the highest point east of the Mississippi River. And, thanks to its location, visitors can see this high-level locale for themselves.
And the location is…
At an elevation of 6,684 feet above sea level, the highest point in North Carolina is Mount Mitchell, the highest peak in the Appalachian Mountains. Located near Burnsville approximately 30 miles northeast of Asheville, Mount Mitchell resides in the Pisgah National Forest as part of Mount Mitchell State Park. As part of the park, you can explore the area via a number of hiking trails, plus camping and other activities. Reach Mount Mitchell by car on the Blue Ridge Parkway.
At the park, guests can take in the views from Mount Mitchell from the accessible observation deck. Experience an in-depth look at Mount Mitchell in the onsite museum that documents the natural history and culture of the mountain. An onsite restaurant is open from May through October.
Preparation is key
When visiting Mount Mitchell, pay attention to the weather and prepare accordingly. For a visit of just a few hours, wear weather-appropriate clothing and bring along a jacket. At an altitude of more than 6,600 feet, the air can get chilly even in summer. If you're hiking, wear comfortable hiking shoes and layer clothing to adjust with changing temperatures. If camping, bring along extra blankets and other cold-weather supplies even in summer, in case the weather turns unexpectedly.
Due to its warmer temperatures, summer is a popular time to visit Mount Mitchell. Of course, many visitors like to see Mount Mitchell in vibrant fall foliage; just expect heavy traffic as leaf-lookers converge on the Blue Ridge Parkway. Winter can be a tricky time to visit Mount Mitchell. Snowy and icy conditions routinely close down the Blue Ridge Parkway, so expect to be turned away if traveling to the area during these winter weather conditions.
Expect and respect wildlife
When visiting Mount Mitchell, preparing for the weather is crucial; however, it's not the only safety consideration. Black bears are prevalent residents in Mount Mitchell State Park, so take care to avoid encounters. Always store food in car trunks with windows completely rolled up. Likewise, for those camping, store all food and other items with scents (makeup, deodorant, toothpaste, etc.) inside the bear-proof storage containers provided at each campsite. If you're camping in the backcountry, bring along your own bear-proof storage container or plan to hang all food items from a rope slung over a sturdy tree branch. Make sure the bag is at least 10 feet off the ground and at least 25 feet away from the campsite.
Also, never approach or feed a bear. If a bear approaches you, back away slowly while waving your arms and yelling loudly. Maintain eye contact at all times. Never turn around and run. If necessary, throw rocks or wave sticks at any bear following you. Be the aggressor and fight back in the event of a bear attack.
References