How Many Lakes are in Canada?
By Johanna Read

; Updated September 26, 2017
Land of two million lakes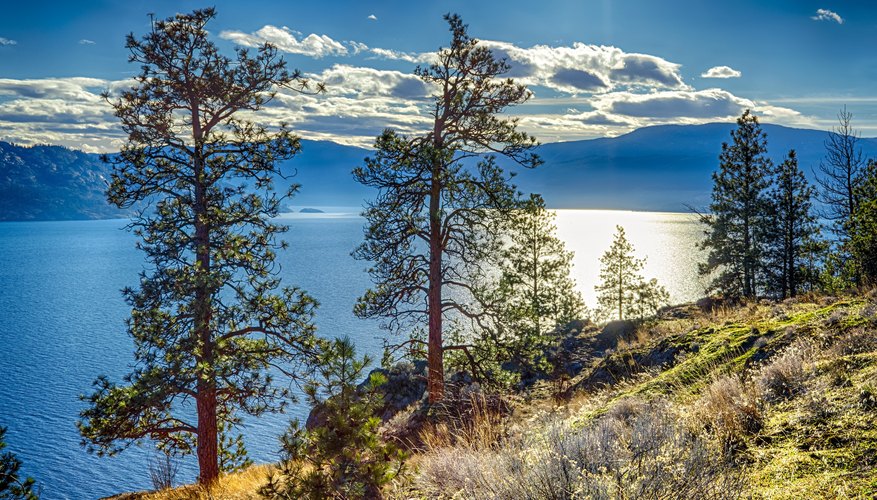 Every summer, Canadians disappear from their cities—but there's no cause for alarm; they're easy to find. If it's a weekend between Victoria Day (a long weekend toward the end of May) and Canadian Thanksgiving (the second Monday in October), Canadians do their best to get out of town and be in, on or next to one of their two million lakes.
Canadians like their lakes
Canada, the second-largest country in the world, is the country with the greatest number of lakes. Over seven percent of the country is covered by freshwater, and Canadians like to splash in it during the summer and skate on it in winter.
Many of Canada's two million lakes are accessible by road, making them an easy vacation spot. Others require hiking deep into the mountains or forests, but those with the stamina and supplies will enjoy the lake mostly to themselves. There's unlikely to be other campers at these remote lakes, but bear, elk, moose, deer or beaver may make an appearance.
Canadian lake lingo
Some lakes have hotels and campsites on or near their shores, but the best way to experience a Canadian lake is to stay with a Canadian in his or her lakeside vacation home. The challenge is understanding the lingo. Depending on the part of the country they're from, Canadians refer to their lakeside property in very different ways.
On the edges of Canada – Newfoundland on the far eastern coast and in the two most western provinces – the majority of people call their lakeside property their cabin, though many just say "want to come to my lake for the weekend?" No, they don't own the whole lake, just a piece of property near it. Even though they call the building on it a cabin, that building could range anywhere from a one-room shack with an outhouse for a bathroom to a palatial multi-bedroomed home with a garage for several cars and another for several boats.
In southern Ontario and some of the Atlantic provinces, most people refer to their vacation properties as a cottage. In northern Ontario, they call them camps. In French-speaking Quebec, the vacation home is called the chalet. In other pockets of the country, the favored word might be bungalow, shack or summer place. Don't read much into the name; these vacation residences range from very basic to the ultimate in luxury.
How to enjoy it
Canada's lakes are diverse. There are the immense Great Lakes shared with the United States, deceivingly-colored Caribbean blue glacier lakes, lakes with sandy beaches and lakes with rocky shores. Little Manitou Lake in Saskatchewan is similar to the Dead Sea – it is three times saltier than the ocean, so floating is effortless. Canada even has a few lakes with sea monsters, like the Ogopogo which supposedly lives in the depths of British Columbia's Lake Okanagan.
Swimmers splash into lakes from beaches, docks, and boats all year-round, though most wait to dive in until the water is warmest from late June to early September.
Boating is the most popular activity on Canada's lakes. Paddling a canoe on a lake is a quintessential Canadian experience, rain or shine. Some lakes have a no-motor rule so that the sounds of a beaver tail slapping the water or a loon calling can be enjoyed. Keep in mind that Transport Canada has a number of boating safety rules, and some apply to non-residents. Fishing is also popular. Licenses are required, and the regulations differ for each province.
Canadians don't forget about their lakes in the winter. Those with winterized cottages, cabins and shacks will clear the snow off smaller lakes (where the ice is thicker) and have a game of shinny, the word for an informal hockey match.