How Many Lakes are in Arizona?
By Christine Bartsch

; Updated September 26, 2017
Discover where to get wet in the Arizona desert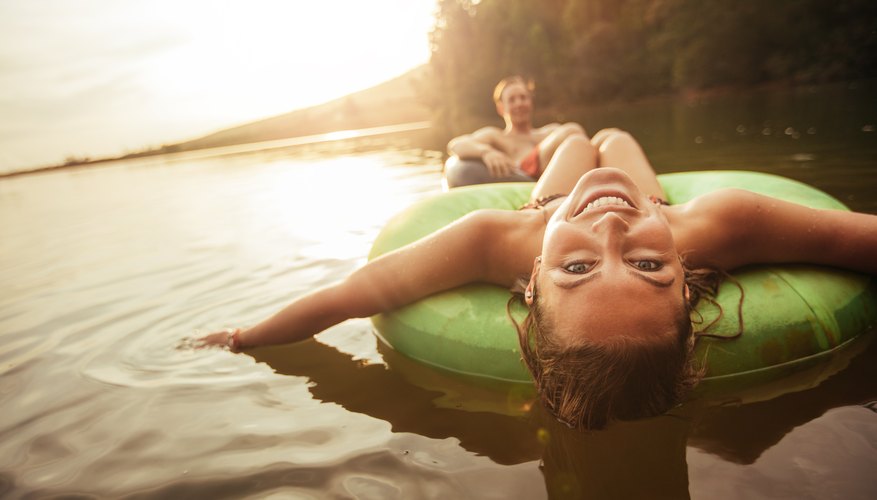 Wondering how to spend time outdoor in sunny Arizona? After hiking for a view of the canyons, cacti and mountains, natives and tourists delight in boating, swimming and fishing in this Southwest desert's many lakes. It is true that Arizona has only two main natural lakes – and these are at times low or bone dry. However, the Grand Canyon State also boasts about a hundred man-made lakes or reservoirs, including urban lakes, that are open to the public. There are even more private, man-made lakes, including 1,400 in the Phoenix area alone. Discover the best places to take a dip in the Arizona desert.
Arizona's world of waterplay
It may come as some surprise to learn that Arizona isn't all desert. The green, forested region around Flagstaff in mountainous Northern Arizona – that sees snow in the winter months – is home to the state's two largest natural lakes. Both Stoneman and Mormon lakes are located about an hour's drive south of Flagstaff in the picturesque Coconino National Forest. While both lakes run low during drought seasons (it isn't uncommon for Mormon Lake to completely dry up at times), when full, they offer plenty of fishing and boating fun, but no swimming.
Don't worry, though – Arizona offers more than a few man-made lakes for swimming, including five lake state parks. Several have designated swimming areas complete with sandy beaches, including Lake Havasu, Roper Lake and Boulder Beach on Lake Patagonia. Outside of designated swimming areas or in lakes without beaches, such as Alamo Lake, swimmers are advised to wear comfortable footwear into the water and bring light mats to place under towels to compensate for the rocky shoreline.
Arizona's two major metropolises, Tucson and Phoenix, feature a number of man-made urban lakes available for water play. Boating opportunities vary from lake to lake, so be sure to check on the size and type of watercraft permitted. While fishing is allowed in most stocked, urban lakes, anglers do need an urban fishing license and should note lake-specific regulations. Don't count on swimming or wading, as these activities are prohibited in almost all of Arizona's urban lakes.
Don't drown in the desert: Arizona lake safety
Safety is one of the main reasons swimming is restricted or prohibited in many of Arizona's lakes. Slow moving or stagnant water combined with temperatures regularly over 100 degrees in the summer months creates a breeding ground for bacteria that can make swimmers sick. Most recover from these waterborne illnesses, such as E. coli and "swimmer's itch;" however, some fatalities have occurred from more dangerous amoebas – so check for advisories before heading out to the lake.
Although infrequent, partakers in all water activities are advised to keep an eye out for snakes in the water. Arizona has 52 species of snakes, all of which do swim, and over half are venomous. The Arizona Department of Game and Fish advises that snakes are not typically a threat in the water as long as you leave them alone. Parks and recreation rangers are more concerned with accidental drowning than snakes, so be sure to wear flotation devices every time you're in or on the water.
A word on other waters
Lakes aren't the only place to have watery fun in the Grand Canyon State. Tubing down the Salt River just over 30 miles east of Phoenix is a time-honored tradition. Float trips lasting from two to five hours are available starting in May through September. Locals advise wearing plenty of sunscreen and bringing at least one to two bottles of water per person per hour that you plan to be on the river.
Arizona's canal system is off limits to all water play. Always. Maintained by the Salt River Project, Phoenix's public power utility, these waterways are beautiful for walking, biking or jogging along, but they are not meant for swimming, boating or fishing. Although the water appears deceptively tranquil, canal currents are swift and their angled sides are slick, so stay out of canal waters at all times.