Top County Fair Foods and Tips to Find Them
By Meg Jernigan

; Updated September 26, 2017
Finding trendy and traditional food at county fairs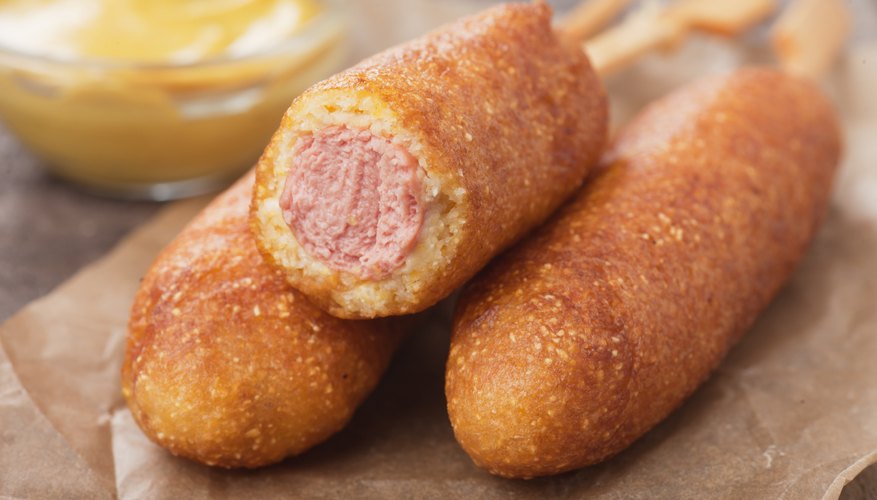 A day at the county fair evokes childhood memories of handing your caramel apple or cotton candy to your parents so you could ride the kiddie roller coaster or kick your shoes off on the spinning swing ride. Midways haven't changed much, but the variety and quality of foods sold at fairs keeps growing.
Fair food trends
Competitions for best preserves, canned vegetables and sweet treats like cakes and pies have always been staples at state and county fairs. More recently, county fair cooking competitions take their cue from TV shows that pit amateurs against each other in situations ranging from traditional to silly. The result is a more active test of competitors' cooking skills.
The somewhat new deep-fried-anything-on-a-stick fad shows no signs of fading into memory. Corn dogs, which are hot dogs covered in batter and fried, might be the first widely recognized form of the food. Born out of practicality – fairgoers don't need utensils or plates – the sinful treats now include jaw dropping concoctions like ice cream sandwiches battered with beer and bacon, deep fried and covered with chocolate.
For alternatives to deep-fried decadence, look for more healthy foods like veggie wraps, smoothies and vegetarian burgers.
Watch for regional treats that are making their way to a broader county fair audience as they gain popularity. Mexican street corn – corn on the cob slathered with seasoned mayonnaise or crema then sprinkled with cilantro – is one such food to add to your list of fair foods to try.
Classic county fair foods
Lingonberry ice cream and bratwurst in Minnesota, salt potatoes and spiedies in New York and Hatch chiles and tortillas in New Mexico all highlight the origins and ethnicities represented at a county fair. Some classics never go away. Hot dogs and hamburgers, regional barbecue styles, corn on the cob, elephant ears and cooling ice cream concoctions are classics, but you'd be hard-pressed to find a county fair without a vendor selling funnel cakes. An eggy dough is piped into hot oil, fried until light brown and dusted with powdered sugar, creating a sweet treat that's as big as the plate it's served on.
Tools for finding county fairs
County fairs are generally more low-key than state fairs, so finding them can require a bit of digging. They're usually advertised in newspapers and on flyers left in storefronts and at the local library. Since most county fairs originated as agricultural events where farmers bought and sold livestock and showcased their products, state departments of agriculture are a good starting point. Check for events calendars on their websites. Aggregators like Fairs and Festivals can't be comprehensive, as they rely on local entities sending them their fair schedule, but they do provide some information. If you use a search engine to find county fairs, keep in mind that they might be called something different, like fireman's field days.
Tips for attending county fairs
County fairs are traditionally scheduled for summer or fall when crops are harvested. Be prepared for heat and humidity. Wear comfortable clothes and shoes, don a hat and don't forget the sunscreen.
Carry cash. Vendors may not be set up to accept credit cards.
Expect a smaller midway with fewer rides. If you have a hankering to win the giant stuffed panda bear for your sweetie, play late in your visit so you don't have to carry it around.
Stick around to hear the bands while you nibble an elephant ear. That local talent may have a top-10 hit next year, when you can say, "I heard them when."