How Much Does it Cost to go to Europe on a Budget?
By Kristin Amico

; Updated September 26, 2017
Savvy travelers can enjoy a week in Europe for under $2,500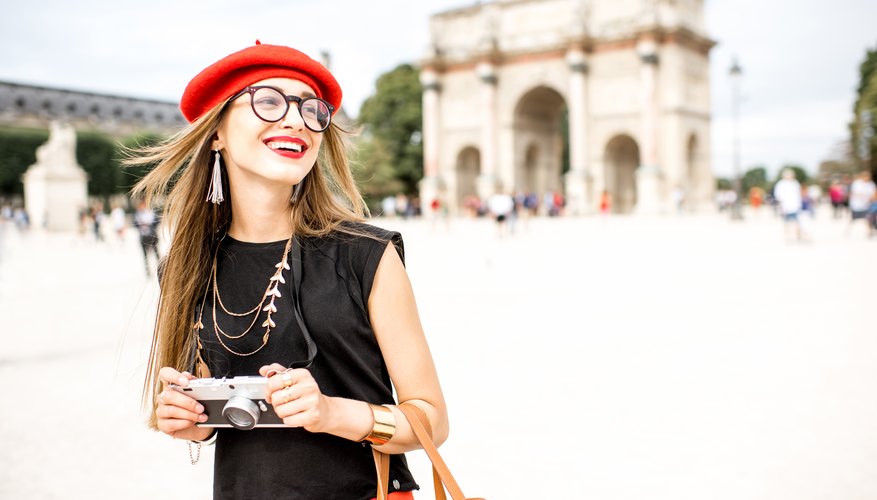 Large European capitals such as Paris, Prague or Rome are best enjoyed (and more budget friendly) just about any time of the year except June through August. Summer travel season is more crowded and more expensive. In addition, temperatures can soar to 85 degrees F and above south of Scandinavia, and air conditioning is limited in all except the most modern chain hotels and restaurants. If you have any flexibility in travel schedules, the spring and fall shoulder seasons (late March through May, and September through early November) offer decent weather, fewer crowds and more discounts.
Europe is large and prices vary greatly
Western and Northern European cities including London, Paris, Rome, Berlin and Stockholm are generally as expensive as large American cities such as New York or Los Angeles. Budget travelers can still find deals, but advanced planning is required to stick to a budget. Eastern European cities in countries such as Hungary, Czech Republic, Croatia or Poland offer plenty of history, culture and even hip dining destinations with much lower price tags. For example, a cappuccino in a cafe in a central neighborhood of London or Paris can cost between $4 and $5. In heavily visited areas of Croatia, such as Dubrovnik, that same cappuccino averages less than $3.
Look for discount airlines, but read the fine print
With an increase in discount airlines making the trans-Atlantic crossing, savvy travelers can book flights starting at $99 each way from the East Coast on carriers such as Norwegian Air, Primera Air or WOW. These carriers offer more choice for those in East Coast hubs such as New York, Boston or Washington, D.C. However, they also offer limited options from major West Coast cities including Los Angeles where promotional flights start at about $200 each way.
While advertised specials may start at $99, it's important to note that outside these limited sales, typical prices run about $200 each way for East Coast departures and closer to $400 each way for West Coast flights.
These deals are best for minimalist travelers with flexible schedules. Here's why. Most discount carriers charge to check baggage, including the first bag. Travelers are also charged to choose a seat. Not bad for solo travelers, but not ideal for families. Additionally, those flash sales with deeply discounted prices are often good for travel only on specific dates. If you have a flexible schedule, leaving on a Wednesday might not be a problem. Families may prefer more traditional weekend departures that fit into work and school schedules.
Budget accommodations don't mean drab
Europe does a much better job than the United States at catering to a style-conscious budget crowd. European two and three-star chains such as Novotel and Ibis offer packages for couples and families alike, with free Wi-Fi and buffet breakfast included, as well as a range of family suites or cozy rooms. A basic double or queen bed in Paris at one of the discount chains starts at $125 a night in summer season, while the same room drops to $90 in the spring and fall shoulder seasons. Families with one or two children can find suite-style accommodations in Paris starting at about $160 in the summer and $140 in the off season.
Head east, and prices fall. Couples looking for accommodations in Prague or Budapest can find prices at the discount chains starting at about $70 a night in the off season and $95 during summer months. Families can find suites or rooms with additional beds starting in the $100 price range in off season and $130 in the summer. Prices are even cheaper in parts of the Balkans where a four-star hotel, such as the Residence Inn Marriott, in up-and-coming Sarajevo, starts at under $100 for a king bed. Smaller, but equally luxurious boutique hotels in the city offer promotional rates starting at $60.
Solo travelers should check out local boutique hotels and hostels with smaller, but often more smartly designed quarters (including communal kitchens) that target long-term and single travelers. Upscale hostels, including modern chains such as Generator, offer both dorms (starting at about $15) and private rooms (with prices at $30 and up).
Factor in prices for major tourist attractions
A trip to Paris isn't complete without a view from the top of the Eiffel Tower, however, prices vary depending on if you climb the stairs to the second floor ($8.50 for adults, $6.50 for kids), or take the elevator to the top ($20 for adults, $10 for kids under 11). If you are simply looking for a nice view of the city, check out free locations, including the top of major department stores such as Galleries Lafayette, or on the Montmartre hill near Sacre-Coeur Basilica. Most large European cities have plenty of natural and man-made outlooks. Be sure to check out the local tourism blog or website for listings of the city's best views.
In Rome, all major attractions charge entry fees, include the Colosseum which is $15 for adults and $10 for children. Similar prices for historical sites hold true throughout most of Western Europe.
For families or those that want to visit multiple attractions, consider a city pass, which includes entry to major sites, museums, trolley and boat tours. City Cards is one such provider that offers single or multi-day passes for more than 40 cities across Europe. Prices vary depending on the city. A two-day adult pass for Paris is $115 for adults and $77 for youth under 17. The price for a two-day City Pass in London is $110 for adults and $80 for youth. In Prague, a two-day adult pass is $68, while a youth pass is $50.
Pick one museum. A visit to Europe can result in museum overload. Pick one in the city that best represents your interests, whether that's classical art, modern sculpture, religious icons or architecture. This will cut down on costs and leave more room in the schedule to explore the city. Also be sure to check out free entry days. For example, in Paris, Rome, Vienna and most major cities, museums are free the first Sunday of every month. Arrive early and expect crowds of locals and tourists on these days.
Handy travel tips
When visiting Europe with U.S. cellphone, international data charges add up quickly. If your carrier doesn't have a budget-friendly international plan, there are ways to stay connected while not using data.
Offline maps such as Maps.Me allow users to download interactive maps and then use navigation features while offline. Enter points of interest and find subways or directions to a restaurant without using data or needing a Wi-Fi connection.
Free Wi-Fi can be found throughout most European cities if you know where to look. All Starbucks and McDonald's offer free connections without a time limit. Many coffee shops competing for customers also offer free Wi-Fi – just ask when you order your cafe Americano.