Can I Bring My Dog to Canada?
By Kathryn Walsh

; Updated September 26, 2017
What to know before taking your furry best friend to the Great White North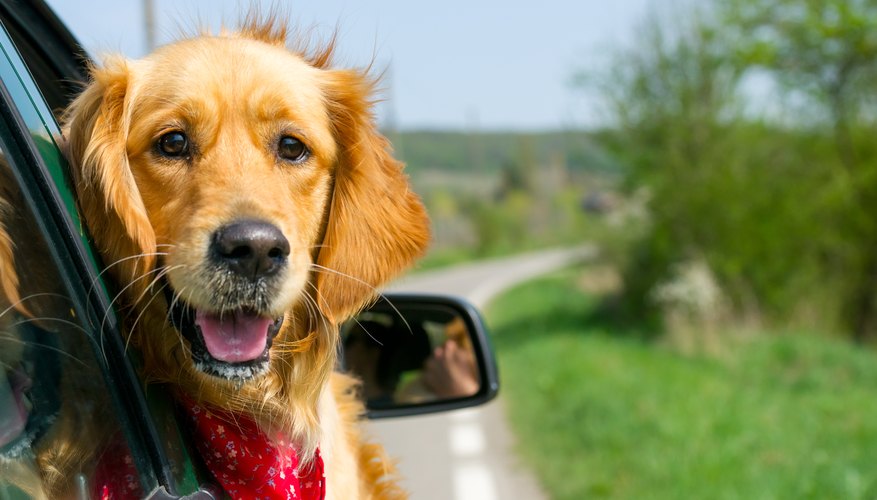 Maybe Barkley would like to sample some poutine, too. But before you can take your four-legged friend to Canada, you might need to schedule an appointment with your vet. Canada allows U.S. citizens to bring their dogs into the country whether traveling by air or by land, with some restrictions. If your dog is healthy and you have adequate proof of rabies vaccination, your four-legged friend can join you in Toronto, Vancouver or the many beautiful cities in between.
Q: What should I know about driving into Canada with my dog?
A: First of all, know that you're allowed to bring up to two dogs, and your pet won't need to be quarantined at the border. You need proof that your dog is vaccinated against rabies, in the form of a rabies vaccination certificate. It should include: your name and address; information about the dog's breed, age, gender and other identifying information; the date of the vaccination and information about the vaccine product; the vaccine expiration date; and the name, license number, address and signature of the vet who administered the vaccine. (U.S. officials require all the information to be on the certificate when you cross back into the country.)
When you arrive at the border, the Canada Border Services Agency will check that your dog matches the description provided on the certificate. Unless your dog shows any sign of carrying a communicable disease, the CBSA should let you through without incident.
Puppies younger than 3 months old are the exception. They aren't required to be vaccinated against rabies, but you must be able to show proof of the dog's age. You can't cross back into the U.S. with a dog this young, however – more on that in a minute.
Tip
A good way to make sure you and your dog will be allowed across the Canadian border is to use the Canadian Food Inspection Agency's Automated Import Reference System. Enter "personal dog" in the search box, specify that you'll be accompanying your dog and follow the drop-down menu from there to select the country and state that you're traveling from. The system will give you any relevant information you need to know about traveling with your dog.
Q: Are there any breed restrictions?
A: Sadly, one Canadian territory discriminates against certain dogs. If your dog is an American Staffordshire Terrier, Pit Bull Terrier or Staffordshire Bull Terrier, you won't be able to cross over into Ontario, even if you're not planning to stop in Ontario.
Minnesota, Michigan and New York all have crossings into Ontario. Note that you should avoid those crossings even if your dog simply resembles one of those breeds, because you may still be turned away and your dog may be seized if you're caught with it in the province. The only exceptions are made for dogs who are competing in dog shows or flyball tournaments, and you must show proof you're participating in a sanctioned event.
Q: What about flying to and from Canada?
A: Each airline has its own rules and restrictions regarding flying with dogs, such as weight limits and the maximum number of dogs that are allowed on any given flight. You will probably need to provide a veterinary health certificate. And no matter what your airline's rules are, you'll still need to bring proof that your dog is vaccinated against rabies in order to get past the customs checkpoint.
Tip
If your ultimate destination is Hawaii, your dog will be inspected and may need to be quarantined. The state is dedicated to remaining free of rabies, and has a lot of very specific procedures involving importing dogs and other pets.
Q: What do I need to know about driving back to the U.S.?
A: The procedure and requirements are pretty much the same for crossing into the U.S. as they are for crossing into Canada. You'll have to show your dog's rabies vaccination certificate again and your dog will be inspected for signs of communicable diseases.
Even though you can take a puppy under 3 months old into Canada, the U.S. doesn't allow in any dogs younger than 4 months, so keep that in mind if you're traveling with a young dog.