When is Strawberry Season in Florida?
By Kathryn Walsh

; Updated September 26, 2017
All about the berry business in the Sunshine State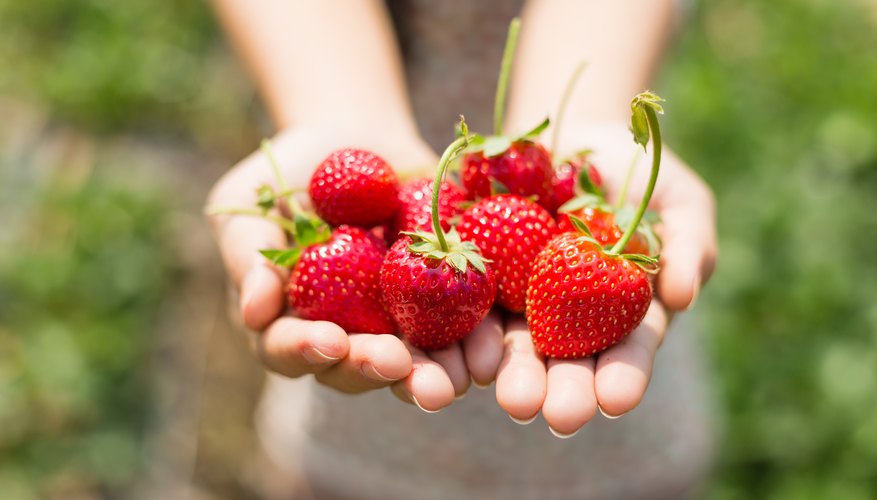 They're a staple of shortcakes, smoothies and margaritas, and an enduring symbol of summer. That's why is may surprise you to know that in Florida, strawberries are grown during the winter months. If a strawberry craving hits on a spring day and you're in the Tampa area, you're in luck. Don some comfy clothes and head east to find berry farms. U-pick berries can be yours for the taking (and a little cash), if the weather gods align.
Q: Wait, Florida grows strawberries?
A: And how? While many Americans associate strawberries with California, Florida is the capital of winter strawberry production. So while the berries you buy during the summer may come from California, during winter, many available strawberries hail from Florida. Of course, not all berries sold in the U.S. are domestically grown, as some are imported from Mexico.
Q: So when is strawberry season?
A: Generally Florida's strawberries are ripe and ready for picking between the months of December and March. Sometimes the season stretches into April. However, weather plays a major role in the quality and size of each year's crop, so the exact length of the picking season varies from year to year.
Q: Where are Florida strawberries grown?
A: Most of the state's berries yield from the appropriately named Plant City and its surrounding area. Plant City is located about 25 miles east of Tampa, and about 60 miles southwest of Orlando. However, some other small farms throughout the state also grow and sell strawberries.
Q: Can I pick strawberries in Florida?
A: Yes. However, because Florida's farms are a major source of winter strawberries across the United States, their focus is primarily on commercial operations. Basically, their big commercial customers come first, and individuals who want to pick berries come second. That means that the U-pick farms generally don't open to individuals until the end of the growing season, usually in March. And because weather is such a major factor in the success of each year's yield, during tough growing years there may not be many great berries left by the time you get there. Prepare for slim pickings. The U-pick season is also very short because there's limited supply left by that time. Local farms may open their fields for only a few weeks in March or April.
Tip
Some small farms that don't market to big commercial retailers may open their U-pick operations as early as December, so check with any local growers in your part of Florida. Of course, the berries at the beginning of the season will be small. Wait until February to pick the best berries.
Q: What do Florida strawberries cost?
A: In stores, price depends on the retailer. Generally, berries grown in Mexico are a little cheaper than domestic fruit. If you're picking your own, each farm also sets its own prices. You can expect to pay a few dollars per pound of strawberries. Bring cash, as small farms generally aren't equipped to process credit cards.
Q: How do I pick strawberries?
A: Farm staff can offer expert instruction, but the process is pretty simple. Grasp the stem above the berry and gently twist to remove the fruit from its plant. Carefully place the berries into your container so they don't get crushed. You may need to bring your own bucket or other container. Make sure to wash all berries before eating them.
Remember that even in winter, the Florida heat is intense out in an open field. Get to the U-pick farm early to minimize your time in the sun. Bring a hat and sunglasses and wear closed-toe shoes. Picking your own berries requires a lot of crouching and bending, so wear loose and comfortable clothes.
Q: What else should I know?
A: You think you love strawberries? You've got nothing on the people of Plant City. After all, a significant part of the local economy relies on those juicy berries, and the locals love to celebrate the bounty. If you're near Plant City in March, check out the annual Florida Strawberry Festival. It dates back to 1930. Today's festival lasts more than a week and includes entertainment, contests and the crowning of the Strawberry Queen. No offense to royalty, but the strawberry-themed concessions are the real main event. Strawberry pizza, anyone?