Can You Buy Beer on Sunday in Texas?
By Judith K. Tingley

; Updated September 26, 2017
How to get beer to your Texas-style picnic on Sunday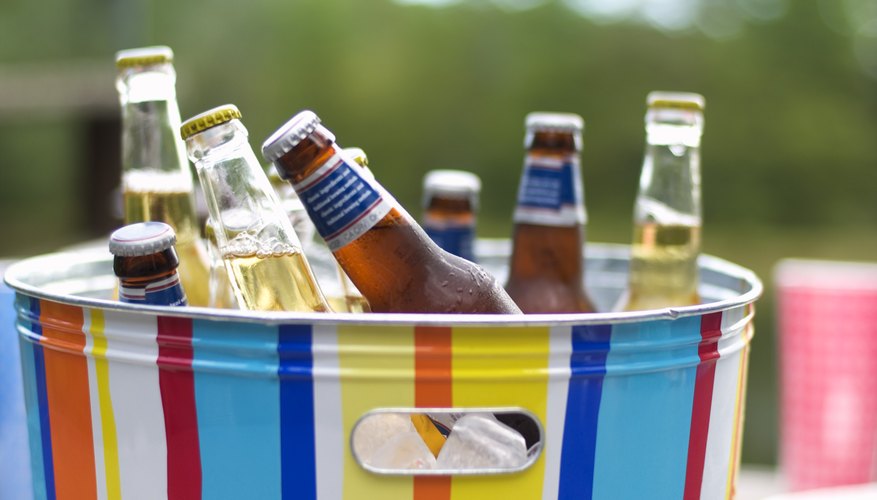 So, it's Sunday, and you're making a special trip to Texas for a picnic with family and friends. You've been looking forward to it for weeks. It's all arranged, and everyone has been assigned something to bring: fried chicken, potato salad, guacamole, the salsa, homemade tortilla chips, pecan pie or, of course, the drinks. That's your assignment: Bring the sweet tea and beer. You're driving along, humming to a tune on the radio, when you suddenly realize something. Wait a minute ... beer! You're the one who's supposed to show up with the beer! Can you even buy beer on Sunday in Texas?
When and where to go
Texas, like several other states, is divided into wet counties, dry counties and so-called "moist" counties – but you don't know which counties are which. Unfortunately, you don't have an app for that, nor does your GPS have the capability of navigating toward the nearest beer. You know that dry counties don't sell alcoholic beverages at all and that "moist" counties can contain a mix of dry and wet areas. Every "moist" county is different, and if you lived in one, it would be worth your time to investigate what specific regulations apply as to where and when you can buy and/or consume beer. But, today, you don't have time to waste in searching for towns in moist counties that will sell a case of Shiner Bock or Pearl Lager. So, you must find a wet county on your way to the picnic – and a store in that county that sells beer.
Spotting a supermarket up ahead, you decide to park for a few minutes to figure out things. You pull out your cell, find the website for the Texas Alcoholic Beverage Commission (TABC), and check out its map of wet counties on the route to your picnic.
On the right path to beer
Armed with this information, you now at least have a good idea of how to alter your route, should you need to. But even though this trip is taking longer than you thought, that's actually a good thing, because now it's just past noon. You cannot buy beer, even in a wet Texas county, until after 12 p.m. on Sunday. That is, you can't buy that case you're looking for. If you wanted to stop for lunch and a cold one at a licensed restaurant along the way, you could have, but then only if you consumed food with your drink.
Should you try to find a liquor store? No, because, as it turns out, liquor stores are closed on Sundays in Texas. How ironic. But suddenly it occurs to you that convenience stores and supermarkets also sell beer, and they sell it on Sundays as long as it's after 12:00 noon. You look up from your space in the parking lot and regard the supermarket with renewed hope. Are you, even now, in a wet county? Might this very supermarket provide salvation? You don't even check the wet county map; instead, you just make a mad dash into the store and behold a miracle: a full inventory of beer, ale, stout and lager. You heave a huge sigh of relief, buy your beer and resume your journey.
A happy ending to the weekend
As you arrive at the house to the cheers of the assembled party, you think to yourself that you're glad the original plan for this picnic was thrown out in favor of a backyard bash. Because, you recall, the original plan was to hold the picnic in a state park; however, there's no drinking beer in Texas state parks, wet county notwithstanding.
This little story is based on a hypothetical situation, but perhaps it will help you keep in mind the basic rules for buying beer in Texas on Sunday. May your own story include good beer, good fun – and a very happy ending to the weekend.