How to Get From Paris to London
By Teo Spengler

; Updated September 26, 2017
Leaving the City of Light for bustling London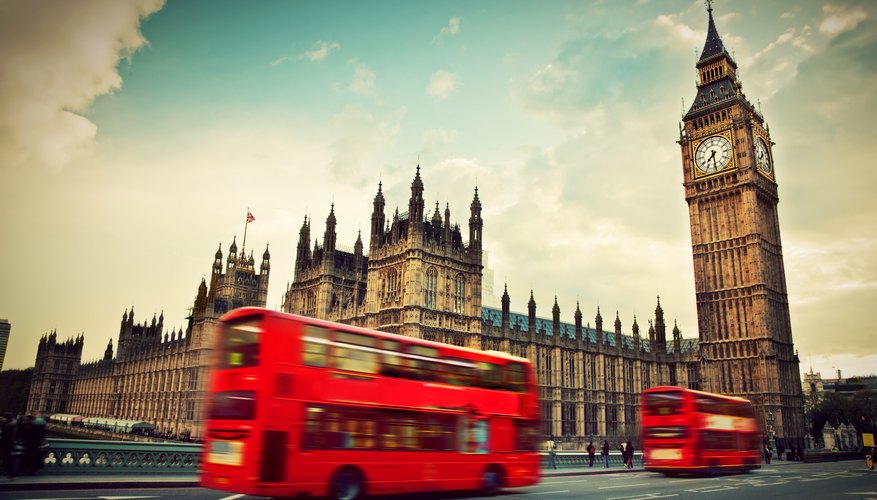 Au revoir Paris, cheerio Big Ben. When it's time to leave the Seine behind to flirt with the Thames, you'll have lots of transportation options. Which you choose may depend on whether you are shorter on time or money, since the cheapest ways to get from Paris to London eat up the most time.
Planes and boats and trains
As the crow flies, Paris and London are only 214 miles apart, although it's 70 miles more if the crow is strolling along highways and byways. So many people travel between these two European capitals that every transportation option you can think of is probably possible. You can drive, take a bus, take a train, take a train/boat combination or fly. Each option has its advantages and its fans.
Hit the road, Jacque
Americans may be sorry to leave France for the UK when they realize that they'll have to drive on the "wrong" side of the road. Thanks to the Channel Tunnel (also called the Chunnel or the Eurotunnel), you can zip out of Paris and keep on driving until your wheels are parked on Oxford Street. Expect to pay Chunnel charges, gas and toll for French freeways. You can save money if you reserve your tunnel crossing several months in advance. Or you can plan to ferry your car across (like from Calais to Dover) to give yourself a driving break.
If you like the idea of driving but don't feel like doing it yourself, buses are cheap and plentiful. In fact, taking a bus is the least expensive way to get from Paris to London. Cheap bus lines include Megabus, Ouibus (run by France's SNCF rail network) and the Eurolines coach company, part of National Express. All include free Wi-fi and take over eight hours.
Ride the rails
Europe is known for its fast, comfortable trains, and taking a train from Paris is one of the fastest ways to get to London. Take the Eurostar and you'll be eating bangers and mash in a pub in less than three hours. Trains live up to their romantic hype, and you can sip a coffee and watch the countryside pass. An added advantage is that you get off the Eurostar in downtown London.
If you have a Eurorail pass, it doesn't include the UK. But you can ride the Eurostar from Paris to London as long as your Eurorail pass includes France. If not, you can get one way fares from about $60 one way, but better deals are available if you book in advance. You can reserve a ticket up to 180 days before departure.
Fasten your seatbelt
Flying from Paris to London gets you there fastest. It will take somewhat over an hour, airport to airport, but don't forget all the time it takes to get to the airport in Paris plus the time wasted at security. Cost varies widely depending on the airline, the season and how far in advance you book. You can often buy a ticket for less than $100 on Easyjet, Vueling or Iberia airlines. Sometimes you can find a seat for considerably less. You'll have to pay extra to get to and from the airports.
Options less traveled by
Ready to try something different? Go for a real adventure and bike from Paris to London. It will take you about 24 biking hours riding hard and straight, but many more leisurely bike routes are available and attractive. One nice option is biking to Calais, Dieppe or Le Havre and picking up a ferry to England. These ferry ports welcome passengers with bicycles, and the fares are truly inexpensive.