Your Most Pressing Questions About New York City Answered
By Nathalie Alonso

; Updated September 26, 2017
Make it there, make it anywhere: everything you yearn to know about NYC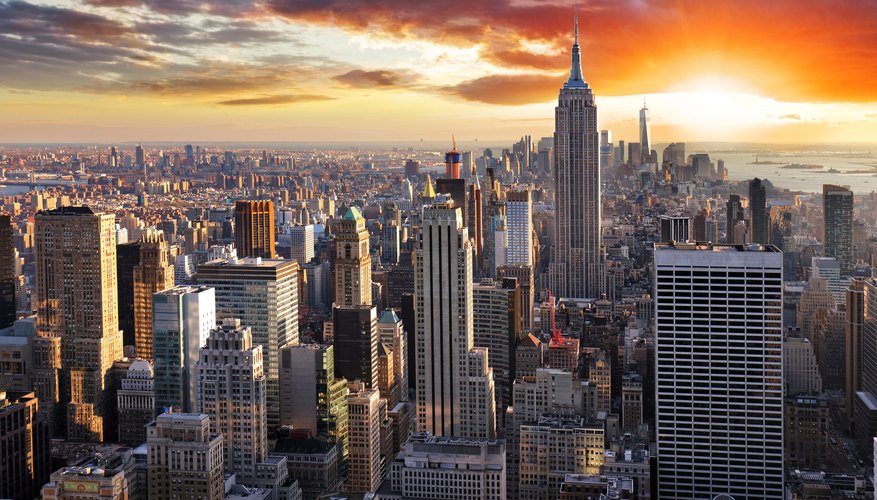 The City that Never Sleeps. The Big Apple. A concrete jungle. A melting pot. New York City is many things to many people, but everyone can agree that there's no place in the world quite like it. Discover the wonders of Gotham for yourself as you sample cuisines from around the world at celebrity restaurants and mom and pop joints, marvel artistic treasures at renowned cultural institutions and stop for selfies with iconic landmarks.
Q: What are the five boroughs of New York?
A: When people think of New York City, they often conjure Manhattan, with its distinctive skyline. However, New York City also comprises four other boroughs: Brooklyn, Queens, The Bronx and Staten Island. Queens is the largest borough in area, while Brooklyn is the most populous. The most remote of the boroughs is Staten Island, which is connected to the rest of the city by the Staten Island Ferry and the Verrazano-Narrows Bridge.
Q: How do you use the New York City subway?
A: New York City's subway system, which consists of 22 routes, is a convenient way to get around. There are a total of 472 stations in the city and they are found in all boroughs except Staten Island. To ride the subway, purchase a MetroCard from the vending machines located at every subway station. Pay with cash, credit card or debit card. If you are going to be in New York City for an extended period and plan on riding the subway often, consider purchasing a seven-day or monthly unlimited MetroCard. To access the subway, swipe your MetroCard at a turnstile, which deducts the fare from the card. In order to get to your destination, you may need to transfer from one subway route another.
Q: How many airports are in New York?
A: There are two airports in New York City: LaGuardia Airport and John F. Kennedy International Airport; the latter is the larger of the two. Both airports are located in the borough of Queens, although LaGuardia Airport is closer to Manhattan. Newark Liberty International Airport in the neighboring state of New Jersey is also easily accessible from Manhattan.
Q: Where is the Statue of Liberty in New York?
A: The Statue of Liberty, a symbol of New York City and the United States as a whole, stands on Liberty Island, located in New York Harbor. A gift from France meant to symbolize the friendship between the two countries, the statue is visible from Battery Park in Lower Manhattan, but a closer look requires a ferry ride. Once on Liberty Island, you can walk up to the statue's crown.
Q: How big is Central Park in New York?
A: One of New York City's top attractions, Central Park spans 843 acres. With a length of 2.5 miles, it stretches from 59th Street to 110 Street and has a width of half a mile. Central Park draws some 25 million visitors a year with amenities that include the Central Park Zoo, more than 20 playgrounds, paddle-boat rentals and an outdoor theater that is home to a series called Shakespeare in the Park.
Q: Who designed New York's Central Park?
A: Central Park was designed by landscape architects Frederick Law Olmsted and Calvert Vaux, who submitted the winning proposal for the park in 1858. Olmsted went on to design other major parks, including Mont Royal Park in Montreal and the grounds that surround the U.S. capitol in Washington, D.C.
Q: Where do the New York Mets play?
A: The New York Mets, one of two Major League Baseball teams in New York City, play at Citi Field in Flushing, Queens. Citi Field opened in 2009; the team's former home field, Shea Stadium, was also in Flushing. Citi Field is accessible by the 7 subway line.
Q: Where do the New York Giants play?
A: The New York Giants, one of two National Football League teams in New York City, don't play in the city proper, but rather in East Rutherford, New Jersey. Their home field is called MetLife Stadium, which they share with the city's other professional football team, the Jets.
Q: Where do the New York Rangers play?
A: A member of the National Hockey League, the New York Rangers play their home games at one of New York City's most famous arenas, Madison Square Garden.
Q: What famous music festival was held in upstate New York?
A: The Woodstock Music and Art Fair, arguably the most famous musical festival of all time, took place in Bethel, N.Y. in August 1969. Half a million people attended the festival, named for the nearby town of Woodstock. Known simply as Woodstock these days, the festival spanned four days and featured 32 acts, including The Who, Jimi Hendrix and the Grateful Dead.