Your Most Pressing Questions About San Francisco Answered
By Kristen Geil

; Updated September 26, 2017
Q&A on the City by the Bay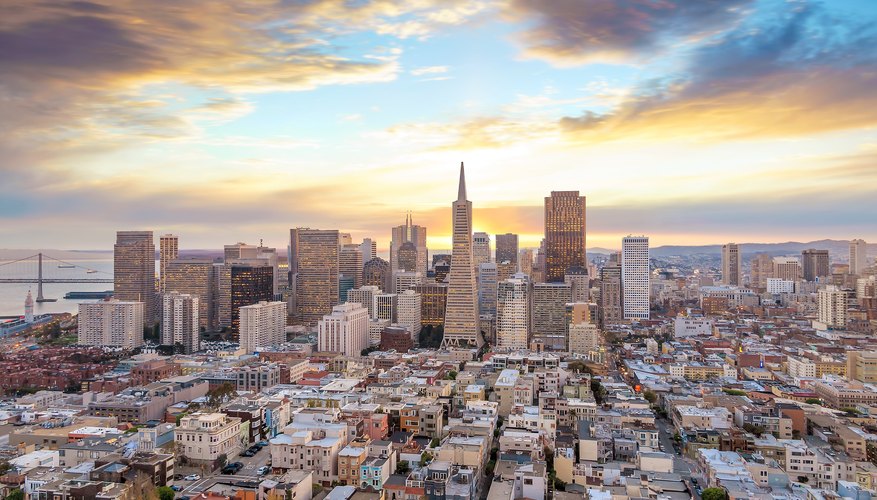 Whether you know it as the City by the Bay, Frisco or simply The City, there's no denying the charm that attracts visitors to San Francisco. From its famous and sometimes harrowing hills – hello, Lombard Street – to the picturesque Golden Gate Bridge, San Francisco is an iconic destination that draws thousands of visitors each year. Before you arrive in the land of fog and cable cars, check out these commonly asked questions so you can make the most of your trip.
Q: When should I travel to San Francisco?
A: Contrary to what you may expect from the West Coast, summer is not the warmest time of year in San Francisco. In fact, summer tends to be surprisingly cool, with temperatures dipping down to the 50s and extremely foggy mornings. Plus, the city gets crowded quickly in the summer with tourists and families on vacation. Instead, be a savvy traveler and plan a trip for fall or spring when the weather is better and hotel prices are lower than in summer months.
Q: What is the weather like in San Francisco?
A: While San Francisco enjoys mild temperatures year-round, fall offers the warmest weather. Skies are clear and temperatures consistently register in the low 70s. Spring also brings dry, clear days, and the sunniest month – April – a good time to escape fog and have clear views of Alcatraz from Fisherman's Wharf. Summer and winter are both on the cooler side, and winter comes with a higher chance of rain, fog and clouds. No matter what time of year you visit, you'll need to pack layers that can take you from warm days to cool nights.
Q: Where should I stay in San Francisco?
A: Most visitors enjoy staying near Union Square or Fisherman's Wharf when in San Francisco. Union Square holds many of the area's hotels and provides easy access to major shopping. It's also near most of the city's public transportation, making it a convenient hub for exploring the rest of the city. Due to the spectacular bay views and salty ocean breeze, Fisherman's Wharf is also popular with visitors. You'll enjoy short walks to the Alcatraz Ferry, Pier 39 and Ghirardelli Square.
Q: How do I get around San Francisco?
A: Use the city's public transit (including the famous cable cars) and walk. Muni is San Francisco's bus and metro system, operating buses, trains, cable cars and the F-line heritage streetcar. You can pay for Muni rides using a pre-paid Clipper card. San Francisco also offers Visitor Passports, which provide unlimited rides for a certain number of days at a fixed price.
San Francisco is a very walkable city, especially if you're staying in tourist-friendly areas like Fisherman's Wharf. Ride-sharing apps like Lyft and Uber are popular, affordable and much needed by those who find themselves exhausted after scaling the city's grueling hills.
Q: How do I ride the San Francisco trolley?
A: The San Francisco trolley has three lines: Powell-Hyde, Powell-Mason and California. The Powell-Hyde and Powell-Mason lines both begin at Market Street and stop at Union Square, while the California Line runs east-west from Van Ness Avenue to the Financial District.
Brown and white signs indicate a route stop. When the cable car approaches, wave to request a stop, then board. To pay your fare with cash or coins, pay the conductor directly (exact change is preferred). You can also pay with Clipper Cash, visitor passes and monthly passes by tapping your card on the reader. To get off, wait until the cable car comes to a complete stop, then hop off.
Q: Where should I go in San Francisco?
A: San Francisco's most iconic sights are located along Fisherman's Wharf and in the north end of the city, in the shadows of the Golden Gate Bridge. Start your bayside adventure here, then wander through the Presidio toward the stunning Palace of Fine Arts Theatre. If you've got a sweet tooth, stop at Ghirardelli Square for a chocolate sample or an ice cream sundae. You'll be near the zigzagged Lombard Street and Fisherman's Wharf, where you can visit the sea lions and learn more about San Francisco's marine history.
Other points of interest include the Ferry Building Marketplace (home to dozens of food stalls and shops), Chinatown and the counterculture neighborhood of Haight-Ashbury with its vintage stores and indie coffee shops.
Q: What food is San Francisco known for?
A: As the name "Fisherman's Wharf" suggests, San Francisco has tons of fresh seafood for you to sample, from oysters to abalones and more. San Francisco is also famous for being the birthplace of sourdough bread, making a visit to Boudin necessary. For something a little spicier, head to Chinatown or the Mission District, home to authentic Hispanic cuisine like burritos and tacos.
Q: What is there to do in San Francisco at night?
A: When the sun sets, summon your courage and take a night tour of Alcatraz. If you're in the mood for some entertainment, the long-running Beach Blanket Babylon is a musical revue with high-energy performers. A walking tour of the Tenderloin District leads you through gambling joints, former brothels, speakeasies and clubs. Or, for something a little more low-key, simply walk to the end of Pier 7 to take in the sparkling city skyline.