Everything You Need to Know About Boston
By Nathalie Alonso

; Updated September 26, 2017
Beantown basics: Essential information for a good time in Boston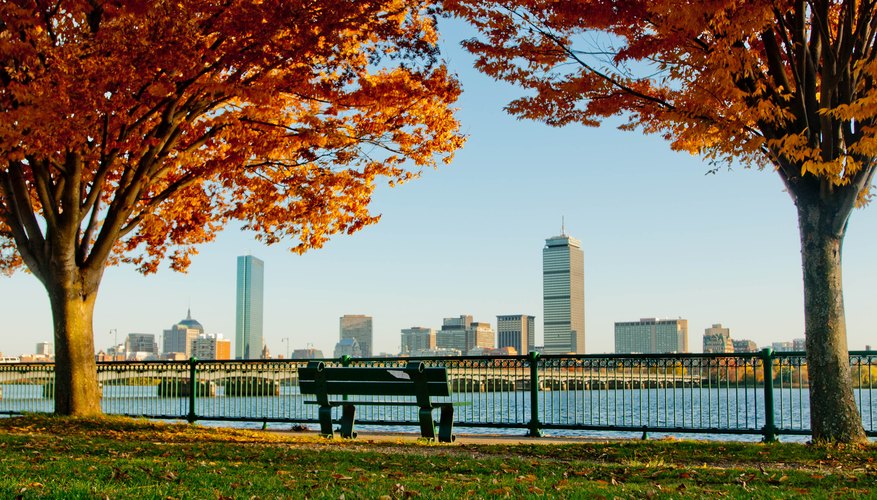 As one of the oldest cities in the U.S., Boston is steeped in colonial history that remains palpable. The capital of Massachusetts and the largest city in New England is also a cosmopolitan destination where you'll find top-notch food and cultural offerings, as well as a fan base passionate about its local sports teams. A year-round destination, Boston is a great base for exploring other cities and towns in New England, from Rhode Island to Maine.
Q: What should I see in Boston?
A: Among Boston's most famous attractions is the Freedom Trail, a walking path that connects 16 significant sites from the American Revolution, including the Paul Revere House and the Old South Meeting House, where the Boston Tea Party was planned. Boston also offers major art museums, including the Museum of Fine Arts, Boston; the Isabella Stewart Gardner Museum; and the Institute of Contemporary Art. Other noteworthy attractions include the New England Aquarium and the John F. Kennedy Presidential Library and Museum. If you visit during baseball season, take in a Red Sox game at historic Fenway Park. Alternatively, sign up for a tour of the venerable stadium.
Q: What food is Boston known for?
A: Boston is synonymous with seafood, notably shellfish. The star of the show, lobster, can typically be ordered steamed or broiled and eaten right out of the shell. Lobster rolls – chunks of lobster meat on a roll – are a popular dish and served hot or cold. Many a clam goes into making one of the region's signature dishes, New England clam chowder, a hearty cream-based soup. Boston also gets one of its nicknames, Beantown, from a dish known as Boston baked beans, which is as much a legacy of the colonial era as the Freedom Trail. For dessert, seek out some Boston cream pie – custard layered between yellow cake topped with chocolate.
Q: Where should I eat in Boston?
A: Boston offers every cuisine imaginable – it's just a matter of finding it. The city's North End is the place to go if you're looking for Italian fare, including pastries. Quincy Market, a food court located at Faneuil Hall Marketplace, is home to more than 36 food vendors, which, when you're sightseeing, makes it a fantastic option for a quick bite – perhaps New England clam chowder in a bread bowl? And, if a craving for dim sum strikes, just head to Chinatown.
Q: How do I get around Boston?
A: Boston has a reputation for being a pedestrian-friendly city, but you don't have to rely solely on your own power to get around. The Massachusetts Bay Transportation Authority runs the T, a subway and trolley system that connects the city's major points of interest. The T operates roughly between 5 a.m. and 12 p.m., with specific times varying by line. The MBTA also operates buses in the city, as well as three ferry routes, including one that offers service to Logan International Airport.
Q: What should I wear in Boston?
A: Given that Boston is conducive to walking, exploring the city calls for a pair of comfortable shoes. A year-round destination, Boston experiences four seasons, but temperatures can rise or drop quickly, making it a good idea to dress in layers. That said, New England winters are known to be relentlessly frigid, with snow, so a warm coat and waterproof boots are essential.
Q: Where should I shop in Boston?
A: When the money in your pocket starts to burn, head to Newbury and Boylston Streets, which make up a quintessential shopping destination in the Back Bay area of Boston that is famous for its assortment of boutiques. If you're looking for national department stores, make your way to Downtown Crossing, a pedestrian mall in downtown Boston, or Faneuil Hall Marketplace. High-end department stores await at the Shops at Prudential Center and Copley Place, while the Beacon Hill area is ideal for antiquing or hunting for the perfect souvenir.
Q: How do you qualify for the Boston Marathon?
A: The Boston Marathon, considered the world's oldest annual marathon, takes place in Boston on the third Monday in April, a local holiday known as Patriot's Day. To be eligible to participate, runners must achieve a qualifying time in a prior marathon by a certain date, usually in September of the previous year. Qualifying times vary by age and gender. If the number of qualified athletes that register for the marathon exceed the number of spots available, the fastest from each gender/age group are accepted until the field is full. In other words, achieving the qualifying time for the Boston Marathon allows you to register for the race, but does not guarantee that you'll be able to run it.
Q: How many colleges are in Boston?
A: Boston is home to a total of 35 institutions of higher learning, including colleges, universities and community colleges. Among Boston's most famous universities are Harvard University, a member of the prestigious Ivy League, as well as the Massachusetts Institute of Technology, Boston University and Boston College. There's also a branch of the University of Massachusetts in Boston. This wealth of educational institutions means that Boston sees a significant influx of students in late summer who leave in late spring.