Every Question You Have About Las Vegas Answered
By Kathy Adams

; Updated September 26, 2017
Nevada's famous travel destination, in a nutshell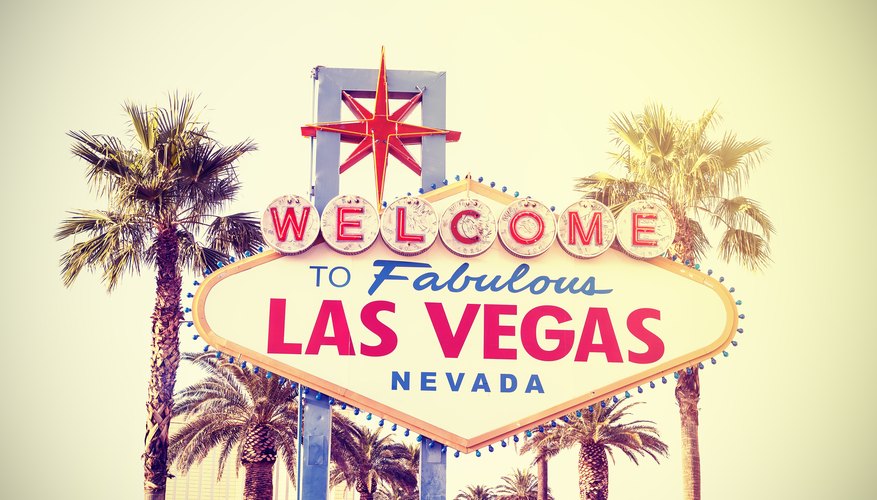 Part of the fun of visiting Las Vegas is figuring out where to go for fun, food or just sightseeing in general. If you've never been there, these questions and answers will get you up to speed on Sin City so you know what to pack and how to get around without spending a fortune.
Q: What does Las Vegas mean?
A: "Las Vegas" is Spanish for "the meadows." In the early 1800s, an expedition scout traveled through the area, looking for a good place to open a trade route between New Mexico and California. Although much of the surrounding area is dry like a desert wasteland, the Las Vegas area experienced by the scout at the time was green and grassy like a meadow, thanks to underground spring waters.
Q: How old is Las Vegas?
A: Tools from Paleo-Indian people dating back 12,000 years have been found in the Las Vegas area. Mormon settlers moved into the region in the 1850s but found living conditions harsh, abandoning the area soon after. A railway project in 1905 included an auction of land, bringing new investors into the area. Las Vegas was officially incorporated in 1911.
Q: Does it rain in Las Vegas?
A: Although generally dry and sunny in Vegas, rain still happens from time to time. Las Vegas gets an average of 4.17 inches of rain per year. It typically rains only 21 days out of the entire year.
Q: Does it snow in Las Vegas in December?
A: Las Vegas averages only 0.3 inches of snow per year; for the average person used to snow, this negligible amount is hardly worth mentioning. Even so, the Las Vegas area isn't exempt from accumulating snow. On December 17, 2008, Las Vegas experienced 3.6 inches of snowfall, while nearby Henderson, Nev., saw as much as 8 inches. The record for the most snowfall in Las Vegas happened in January 1979, with 7.4 inches falling in 24 hours.
Q: Where is the Las Vegas sign?
A: The iconic "Welcome to Fabulous Las Vegas, Nevada" sign is along the Strip, just south of Mandalay Bay Hotel and Casino, south of Russell Road. The sign has stood at this location since 1959 and is a popular spot to snap a tourist photo.
Q: What airport do you fly into for Las Vegas?
A: McCarran International Airport is the airport that takes travelers into Las Vegas. It's a very close cab ride from the airport to many popular Vegas destinations, such as Mandalay Bay and Luxor Hotel and Casino. MGM Grand is also nearby. The Strip itself is just a few miles from the airport.
Q: How to get around in Las Vegas?
A: Many hotel and casino properties offer free transportation from property to property. Treasure Island, for instance, has a free light-rail tram that runs to and from the Mirage Hotel and Casino. Shuttle buses are the easiest way to get from hotel to hotel or casino to casino in Las Vegas. Some hotel properties such as the Rio offer a free shuttle to a sister property. The Rio shuttle goes to Harrah's Las Vegas on the Strip and is free for guests showing a Total Rewards player's card. Cabs are also readily available outside any major hotel or casino.
Q: How old do you have to be to gamble in Las Vegas?
A: Anyone wishing to play a hand of poker or play slot machines must be at least 21 years old to gamble in Las Vegas. The minimum drinking age in Las Vegas is also 21 years old. Casinos generally will not allow minors on the casino floor near any of the games, although they are allowed into hotel and nongaming areas with parents in many cases.
Q: What to do in Las Vegas under age 21?
A: Even though Las Vegas is geared toward adults, there's still plenty to do for those under age 21. The New York New York roller coaster on the Strip offers a thrilling way to experience the Strip: from the car of a rooftop roller coaster. The Stratosphere Hotel also offers plenty for those seeking thrills. The Tower, which stands more than 1,100 feet tall, is the highest freestanding observation tower in the entire country, showing off stunning 360-degree views of Las Vegas. The Stratosphere's thrill rides X-Scream, Insanity and Big Shot offer a full amusement park–style experience for children and adults alike.
The Shark Reef Aquarium at Mandalay Bay has more than 2,000 living creatures, including 15 species of sharks, exotic fish, sea turtles and golden crocodiles. Walk-through tunnels make you feel as if you are underwater, seeing fish and other sea creatures from below.
The Adventuredome theme park, connected to Circus Circus Hotel and Casino, will keep the under-21 set busy all day long. This park has more than 20 thrill rides, plus a climbing wall, water ride, miniature golf course and even a virtual reality area.