Here's how to make the most out of your trip to Music City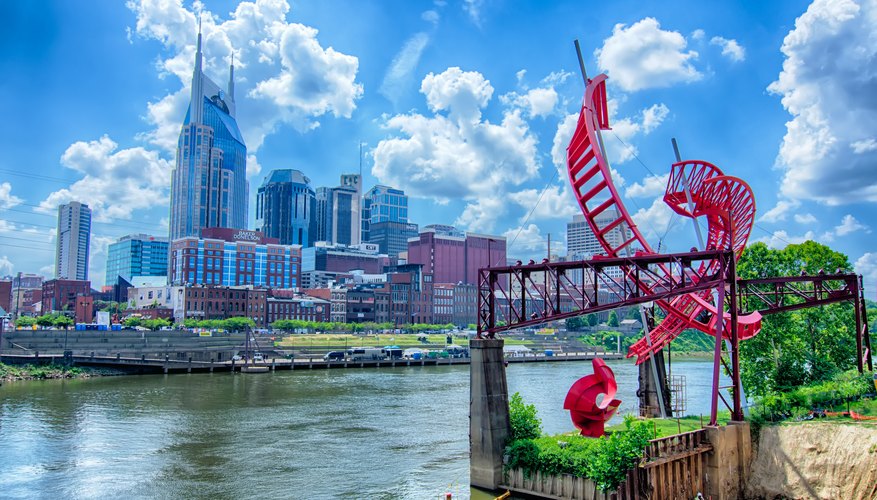 If your cowboy boots are gathering dust in your closet and you're itching for an occasion to wear them out, a getaway to Nashville, Tenn., could be just what you need. You probably know Nashville as the home of country music and hot chicken, but this Southern city has lots to offer beyond that. Below are some of the most frequently asked questions about Music City so you can make the most out of your visit.
Q: What is Nashville known for?
A: First and foremost, Nashville is known worldwide as the home of country music. With famed musical venues like the Ryman Auditorium and the always-rocking Lower Broadway, Nashville is considered by many to be the best place in the country for live music. Don't forget, many iconic country stars also got their start in Nashville; the Johnny Cash Museum and the Country Music Hall of Fame and Museum are must-visits for fans of classic country.
Q: What should I do in downtown Nashville?
A: Head to Lower Broadway, a bustling thoroughfare packed with live music venues, and spend an afternoon seeing if you can spot the next big country star. Keep the musical vibes rolling by enjoying a daytime tour of the Ryman Auditorium, then visit the Grand Ole Opry for live entertainment.
Q: Where is Music Row in Nashville?
A: Music Row is located southwest of downtown Nashville. It's home to dozens of music-related businesses and is considered the heart of the Nashville entertainment industry. It includes historical sites like RCA's Studio B and streets memorialized in honor of famous country stars.
Q: What to do in Nashville with kids?
A: Plenty, even if your kids start to get squirmy during country music shows. The Nashville Zoo at Grassmere has giraffes, alligators and red kangaroos, plus one of the most epic jungle gyms in the world. Madame Tussauds Nashville gives your kids the chance to take pictures with their favorite wax celebrities, and the Country Music Hall of Fame and Museum features a musical petting zoo that lets budding young musicians try different instruments. Finally, let the kids work out extra energy by visiting the Parthenon in Centennial Park, which is situated on a large green lawn and is perfect for an afternoon picnic.
Q: What food is Nashville known for?
A: Enjoy all the Southern comfort food you've ever wanted; biscuits and sweet tea come standard with nearly every meal. Loveless Cafe is your go-to for biscuits and gravy, while Arnold's Country Kitchen offers a classic meat-and-three plate you'll want to take advantage of. In recent years, Nashville has also become known for its hot chicken, with institutions like Prince's adored by locals and tourists alike.
Q: Where to stay in Nashville?
A: Staying in downtown Nashville will have you close to all the action in Music City. You'll be within walking distance of all the music venues on Broadway, as well as the Ryman and the Country Music Hall of Fame.
Q: Are there casinos in Nashville?
A: If you're hoping for a little table action in Nashville, it's not quite your lucky day. There are no casinos in Tennessee; however, if you're up for it, you can take a side trip to nearby states, such as North Carolina and Missouri, for a visit to a casino.
Q: How to dress in Nashville?
A: Nashville residents might not wear their cowboy boots and denim every day of the week, but casual comfort is the name of the style game here. Weather-wise, Nashville enjoys mild temperatures in the winter and spring, while summer and fall can get very hot and humid. Winter can be chilly and wet, so bring layers and a rain jacket if your visit falls during that time.
Q: Where to shop in Nashville?
A: If you're already downtown, head to Lower Broadway to shop at Opry Originals, which is known for its local artisan merchandise. Nearby, you'll find the Music City Marketplace, with unique items that reflect Nashville's music-centric culture. If you tend to get hungry when you shop, head to Acme Feed & Seed; this large bar and restaurant often has live music to go alongside its gift shop, the Acme Farm Store. And if you need a pair of authentic Nashville boots, look no further than Boot Country or Nashville Cowboy, both located downtown.