Everything You Need to Know About Denver
By Meg Jernigan

; Updated September 26, 2017
The 4-1-1 on Colorado's Mile High City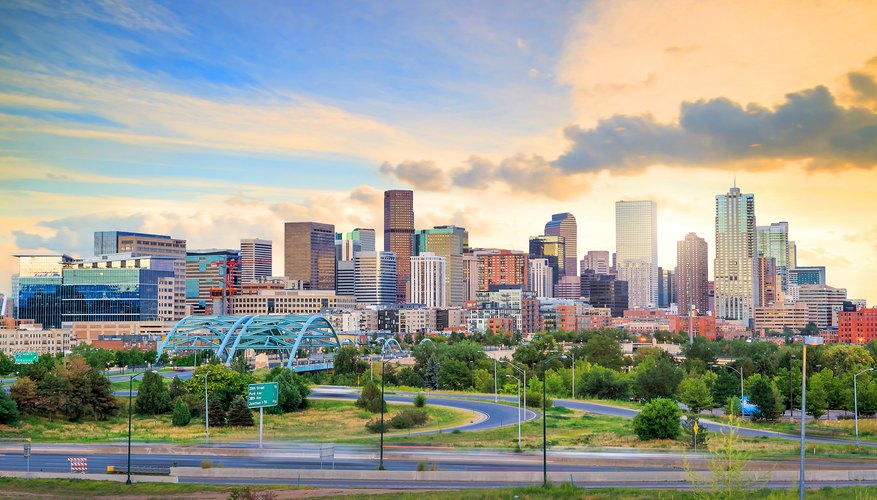 Denver, Colorado, dubbed the Mile High City because of its 5,280-foot elevation, embraces its roots in the Wild West. At the same time, it celebrates the now with a happening music scene, award-winning restaurants and cutting edge museums. Visit the city in the spring or fall, when the weather is moderate and festivals bring music lovers to JazzFest and suds fans to the Great American Beer Festival.
Q: How do you get from the Denver airport to downtown?
A: The ride from Denver International Airport, northeast of downtown Denver, takes about 25 minutes by rental car, taxi or shuttle. For less than $10 one way, passengers can also take the light-rail A line from the airport to Denver Union Station, which takes about 37 minutes. City buses, known as SkyRide, serve five different routes between the airport and downtown. If you choose to rent a car, take Pena Boulevard west and south to Interstate 70 west to the Interstate 25 exchange. Take I-25 south to downtown Denver.
Q: Is Uber in Denver?
A: Uber covers Denver, Boulder and towns more than 150 miles to the east like Idalia and Wray, Colorado. Seven different ride options, from sharing with other passengers to riding in a full-sized SUV, provide plenty of choices. If you're planning on being picked up by Uber at Denver International Airport, familiarize yourself with the pickup locations.
Lyft also operates in Denver, but covers only Denver, Boulder and the relatively nearby suburbs. Passengers have six ride options, and pricing is similar to Uber's. Like Uber, Lyft picks up at the airport, but you'll have to know your pickup zone.
Download the Uber and Lyft apps to hail a ride and check how much the trip will cost. Keep in mind that both Uber and Lyft practice surge pricing when demand is high, like when a snowstorm descends on the city. City taxis don't.
Q: What is the weather like in Denver, Colorado?
A: Despite its proximity to the Rocky Mountains, Denver's weather is typically stable, mild and dry. The sun shines 300 days a year, and precipitation, whether rain or snow, is only eight to 15 inches annually. Humidity is low in summer, and temperatures rarely rise above the mid-80s. Winter is cool, with daily highs averaging around 45 degrees F. Above-freezing daytime temperatures and sunny days means snow melts quickly.
To date, the highest temperature recorded in Denver was 99 degrees F, and in 1913, more than 45 inches of snow fell during the first five days of December.
Q: What food is Denver known for?
A: Denver claims to be the birthplace of the cheeseburger, and if you make your way to 2776 N. Speer Blvd., you'll find a monument marking the spot where the Dumpty Barrel Restaurant stood. Local legend has it that the cheeseburger was invented here in 1935. If cheeseburgers are your thing, there are plenty of places to get a traditional patty and cheese, as well as restaurants serving burgers with more exotic toppings like peanut butter, cream cheese and sauerkraut.
The Denver omelet, with onion, bell pepper, cheddar cheese and ham, began in the early 20th century as a Denver sandwich – essentially the same ingredients found in the omelet today, but sandwiched between toast. No one really knows its origin, and the sandwich has faded out of memory, replaced by the omelet.
Almost every Denver restaurant serves a version of chili, whether in a bowl, wrapped into a tortilla or used as a sauce made from green chilies. There's no official recipe, but the addition of green chilies is a must.
Q: Where are the Denver airport murals located?
A: Leo Tanguma's 28-foot-wide murals are on the fifth level of Denver International Airport's Jeppesen Terminal. The murals are part of the airport's commitment to the city's "one percent for art" program, through which 1 percent of any city project costing more than $1 million dollars must be dedicated to art. Tanguma's murals depict a path to peace from war and to environmental stewardship from pollution.
Q: What are some things to do in Denver with kids?
A: Denver has no lack of attractions for kids.
Elitch Gardens Theme & Water Park. Opened in 1890 as a zoo, one of the first west of Chicago, this was also the city's first botanic garden, home of the symphony orchestra and site of the city's first movie theater. Today, the park has water rides, thrill experiences and rides for little kids. Elitch Gardens is open seasonally.
Denver Zoo. Register the kids for an ambassador animal encounter at the zoo. They'll have an opportunity to get up close and personal with one of the zoo's inhabitants, like a tortoise or an anteater. The zoo is open year-round.
The Children's Museum has programs and activities for the youngest to teenagers. Interactive exhibits let kids have hands-on fun.
Q: What is there to do in downtown Denver?
A: A free shuttle transports visitors around downtown Denver, where you can kayak the Platte, explore a museum or catch a Broadway play.
Molly Brown House Museum. Margaret "Molly" Brown, born in Missouri in 1867, started working in a factory when she was 13 years old and spent her adult life working to improve the lives of workers. She was dubbed "Unsinkable" by a gossip columnist after she survived the sinking of the Titanic. The museum, housed in her stone and wood Victorian mansion, displays Brown artifacts and presents special exhibits on Victorian themes.
Museum of Contemporary Art. Founded in 1996, MCA Denver displays local, national and contemporary art. The museum doesn't collect art, rather it rotates exhibitions by major artists every three or four months.
Larimer Square: Larimer Square, Denver's first city block, is lined with historic buildings that have been carefully restored. Explore the shops, galleries and restaurants on foot on your own, or take the 90-minute guided "then and now" walking tour.