Gear up for a high-octane trip to Indy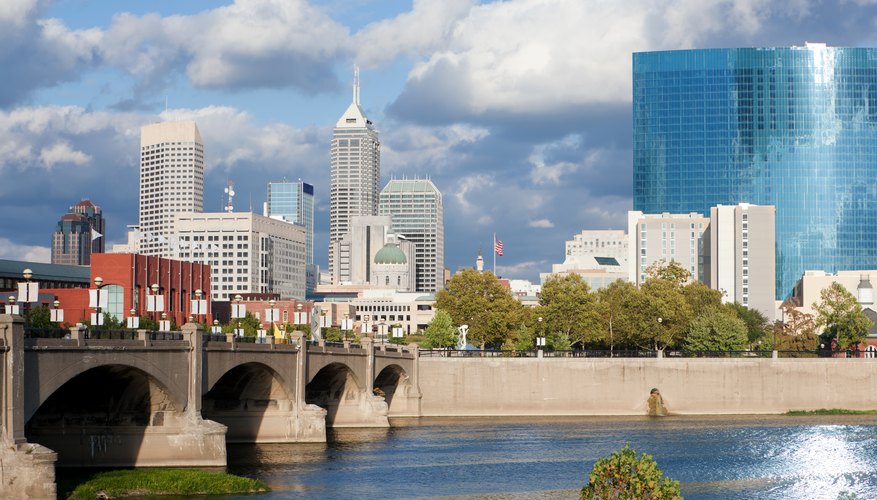 Its nickname is Naptown, but Indianapolis is known for speed. The home of the annual Indy 500 isn't just for race fans, though. Indiana's largest city boasts museums, historical sites, a thriving cultural scene and some really decadent pie. Rev your engines for a rollicking good time.
Q: Where is Indianapolis located?
A: Indy sits smack dab in the middle of Indiana. The city is circled by Interstate 465, with several highways branching off from there to connect the area with other nearby cities. Chicago is located about 180 miles northwest of Indianapolis. Both Louisville and Cincinnati are located just a little more than 100 miles from Indianapolis. Louisville is south of the city, and Cincinnati is southeast.
Q: How many people live in Indianapolis?
A: The population of Indianapolis is more than 850,000.
Q: Is Indianapolis on Eastern time?
A: Yes, but visitors to Indianapolis should be sure to watch the clock when traveling to other parts of Indiana. Several counties in the northwestern and southwestern corners of the state are in the Central time zone. Indiana also observes daylight saving time statewide, a change that came in 2006.
Q: What is the weather in Indianapolis?
A: Indianapolis has four distinct seasons. The summer tends to be hot and humid, with average highs in the mid-80s. Spring and autumn are typically cool. Indy winters are cold and often snowy. The city gets an average of about 26 inches of snow per winter, and January is the snowiest month. Spring is the wettest month in Indianapolis, but rain is common throughout the year. Tornadoes do sweep through Marion County, where Indy is located, but historically the area has had less than one tornado per year.
Q: What is Indianapolis known for?
A: In Indy, speed is everything. The city is perhaps best known as the home of the Indianapolis 500, an annual car race that's billed as the world's largest single-day sporting event. Many prestigious racing events are held in the city each year, attracting thousands of race fans to the Indianapolis Motor Speedway. The city is also known for its NFL team, the Indianapolis Colts, and its NBA team, the Indiana Pacers. The American Legion is headquartered in Indianapolis, and the city is home to several major universities, including Butler University and Indiana University–Purdue University Indianapolis, created when the two universities merged in 1969.
Q: What to do in Indianapolis?
A: Even if you're not a racing fan, no trip to Indianapolis is complete without a trip to the Indianapolis Motor Speedway Museum. It's a huge part of the city's identity. Indy has several notable museums, including the Children's Museum of Indianapolis, the Indiana State Museum and the Indianapolis Museum of Contemporary Art. U.S. history buffs will want to visit the home of Benjamin Harrison, the 23rd U.S. president and the only president to hail from Indiana. Indy also has a number of memorials and museums dedicated to American service members, including the Soldiers' and Sailors' Monument and the Indiana World War Memorial Plaza.
Q: What food is Indianapolis known for?
A: Perhaps it's no surprise that a city known for sports is also known for beer. The craft beer scene in Indianapolis is huge, and it's possible to try a different local brew each day for a month and still have more ground to cover. Other local favorites include fresh corn on the cob, pork tenderloin and sugar cream pie, Indiana's official state pie. It's a custardy pie made with – you guessed it – lots of cream and sugar.
Q: Why is Indianapolis called Naptown?
A: Some locals don't love their city's nickname. On the surface, the name is simply derived from IndiaNAPolis, but the moniker has a deeper meaning. Historically, it's been used insultingly to suggest that Indy doesn't have much going on. Today, though, the city is vibrant and active. Don't worry about wanting for activity in Indianapolis.
Q: When is the Indianapolis 500?
A: Whether you want to attend the festivities or want to avoid them (and the hiked hotel prices they bring), it's important to consider the timing of the annual Indy 500 before going to Indianapolis. The event's date changes year to year, but it's generally scheduled on the Sunday of Memorial Day weekend. The city is abuzz throughout May, as a number of practice days and other events are held at the Indianapolis Motor Speedway in the weeks leading up to the race.