All You Need to Know About Anaheim
By Teo Spengler

; Updated September 26, 2017
Disneyland and beyond: Enjoying the city on the Santa Ana River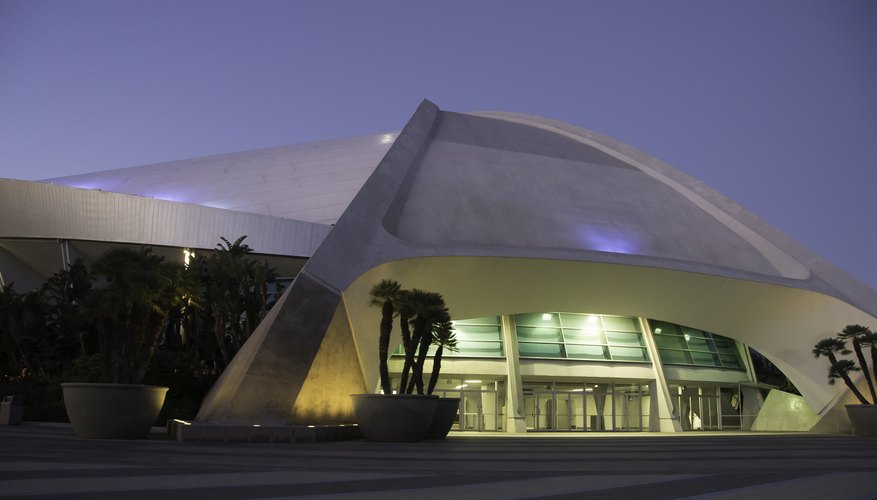 Anaheim, Calif., is known to many as the home of Disneyland, Walt Disney's original theme park. The beloved "Magic Kingdom" is still going strong with its enticing themed lands, including Tomorrowland, Fantasyland and Adventureland. But while Disneyland may have put Anaheim on the tourist map, the map these days reflects a lot more. Anaheim is an interesting urban center in its own right, the largest city in Orange County, with lots of engaging activities that have nothing to do with a mouse.
Q: What does Anaheim mean?
A: The city of Anaheim was founded in 1857 by German settlers on the Santa Ana River. They gave it the name Anaheim, which combined the name of the river, Ana, with heim, meaning "home" in German. It translates loosely into the phrase "home by the river Ana."
Q: What county is Anaheim in?
A: Anaheim is in Orange County, just southeast of Los Angeles.
Q: What is the zip code for Anaheim?
A: Anaheim has been assigned 17 different zip codes. They start at 92801 and run up to 92809. Add to those nine sequential zip codes the following eight: 92812, 92814, 92815, 92816, 92817, 92825, 92850 and 92899.
Q: What to do in Anaheim?
A: Disneyland is the top tourist spot in Anaheim, and it is bigger and better than ever. Now known as Disneyland Park, it includes traditional favorites like the Sleeping Beauty Castle, the Matterhorn Bobsleds and kiddie rides like Dumbo the Flying Elephant and It's a Small World. Other popular rides include Pirates of the Caribbean, Finding Nemo Submarine Voyage and the Indiana Jones Adventure. A sister park in the Disneyland Resort is Disney California Adventure Park, offering additional rides like Cars Land, Soarin' Around the World, Grizzly River Run and Sailing Ship Columbia.
If you get tired of theme park activities, take in a sports game. Cheer on the local professional hockey team, the Anaheim Ducks. They are part of the Pacific Division of the Western Conference of the National Hockey League. Or catch a ball game. Anaheim has its own Major League Baseball team called, somewhat ambiguously, the Los Angeles Angels of Anaheim. The team is part of the American League West division.
Or get into another place entirely with a visit to one of Anaheim's museums. Muzeo Museum and Cultural Center is a 25,000-square-foot complex that includes Anaheim's Carnegie Library as well as the Muzeo Main Gallery, a large art gallery space opened in 2007. It offers rotating exhibits like "Dressing Downton," with actual costumes from the popular show. Park free for two hours in the structure across the street.
Q: When did Disneyland open in Anaheim?
A: Walt Disney opened Disneyland in Anaheim in 1955. Before that, Anaheim was a wine-growing area, then a citrus-growing agricultural region.
Q: What is the weather in Anaheim, California?
A: With an average annual high temperature of 78.4 degrees F and an average low of 55.7 degrees F, Anaheim's climate is typical of warm Southern California cities. It receives an average of only 13.4 inches of rain a year, mostly in the winter months, with almost none in June, July and August.
Q: How far is Anaheim from L.A.?
A: It is 26 driving miles from Anaheim to Los Angeles.
Q: How far is Anaheim from Long Beach?
A: It is also 26 driving miles from Anaheim to Long Beach.
Q: How far is Anaheim from San Diego?
A: To drive from Anaheim to San Diego, you will cover 96 miles.
Q: How far is Anaheim from San Francisco?
A: To travel from Anaheim to San Francisco, it is 407 driving miles.
Q: How many miles from Phoenix to Anaheim?
A: It is 357 driving miles from Phoenix to Anaheim.
Q: Where do the Anaheim Ducks play?
A: The Anaheim Ducks play their home games at the Honda Center in Anaheim. When the arena was first constructed in 1993, it was to be named the Anaheim Arena. Then Arrowhead Water bought the naming rights and called it Arrowhead Pond of Anaheim until Honda bought the rights in 2006. The Anaheim Ducks have played here since the center was constructed.
Q: What is the Anaheim Ducks' logo?
A: The Anaheim Ducks, initially owned by the Walt Disney Company, were named after the Disney film "The Mighty Ducks." The logo for the Mighty Anaheim Ducks was a sort of Donald Duck mask in jade and green. In 2005, Disney sold the team to Broadcom Corporation co-founder Henry Samueli and his wife, Susan. They rebranded the team "Anaheim Ducks" and rolled out a new logo, a stylized duck foot that resembles the letter "D" in black, white and gold.
Q: Where is the Anaheim Convention Center?
A: Anaheim hosts large conventions in the Anaheim Convention Center. It is located at 800 W. Katella Ave., just across from the Disneyland Resort. It is the largest exhibit facility on the West Coast with 815,000 square feet of exhibit space.