Every Question You Have About Orlando Answered
By Brenna Swanston

; Updated September 26, 2017
Making the most of your Orlando vacation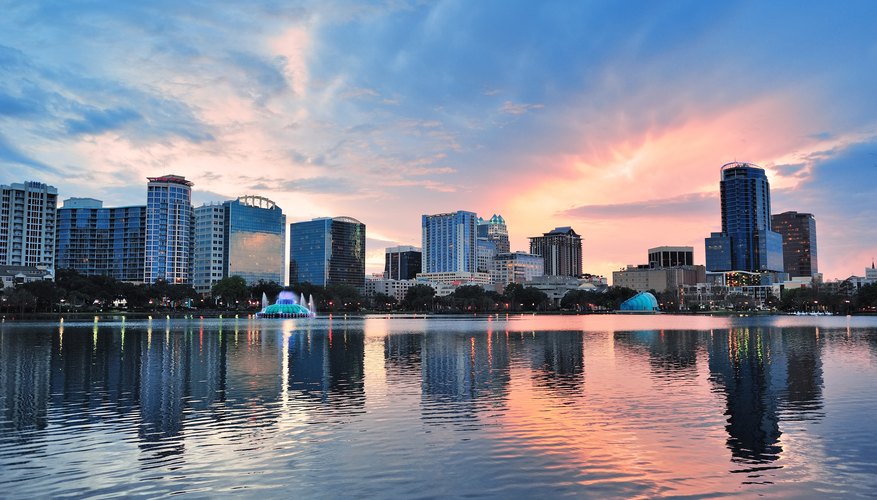 If you're a theme park or resort junkie, Orlando makes for the perfect vacation spot. It is, after all, the Theme Park Capital of the World. But there's so much more to enjoy in this Florida town beyond thrill rides and themed resorts. Before you book your stay, here's everything you should know about visiting Orlando.
Q: What is the weather in Orlando, Florida?
A: It's hot. Well, it's usually hot. The summers are cloudy, wet and humid, lasting from mid-May to the end of September. The average high temperature hits around 87 degrees F.
The cool seasons span early December to the end of February. High temperatures usually don't exceed 75 degrees F, on average hitting the low 70s, with a low of 52 degrees F.
On top of Orlando's typically hot weather, Florida also faces hurricane season each year, which usually lasts from August through October.
Q: What time does Universal Orlando close?
A: Universal Orlando Resort's theme park hours vary based on the part of the park and the day of the week. All of the parks are scheduled to be open year-round.
Universal Studios Florida: Open from at least 9 a.m. to 5 p.m. daily, though it opens at 8 a.m. on some days, and sometimes doesn't close its doors until 9 p.m. These time changes are inconsistent, so make sure to check the Universal Orlando Resort website to confirm.

Universal's Islands of Adventure: The park opens at 9 a.m. every day and closes at either 6, 7 or 8 p.m. Again, the closing times change inconsistently, so check the park's calendar.

Universal's Volcano Bay: Volcano Bay opens at 9 a.m. or 10 a.m. daily and closes at 6, 7 or 8 p.m.

Q: What is the closest beach to Orlando, Florida?
A: Getting to the beach from Orlando is a bit of a trek; you're looking at a one- to two-hour drive from the city. Fortunately, five beaches are within one hour, 15 minutes of Orlando by car:
Cocoa Beach: one hour, five minutes

Daytona Beach: one hour, seven minutes

New Smyrna Beach: one hour, eight minutes

Canaveral National Seashore: one hour, nine minutes

Flagler Beach: one hour, 10 minutes

Q: How long is the drive from Orlando to Miami?
A: There are three different routes for driving from Orlando to Miami, all of them about 240 miles long:
Via Florida's Turnpike and Interstate 95 S, the drive is three hours, 29 minutes.

Via just I-95 S, the drive takes three hours, 34 minutes.

Via Florida's Turnpike, it's three hours, 58 minutes.

Q: Is there a train from Miami to Orlando?
A: Yes, trains do run between Miami and Orlando, but the travel time is much longer than in a car and varies drastically depending on how often the train stops. Amtrak's Silver Meteor and Silver Star connect New York City and Miami, with a stop in Orlando along the way. The ride from Miami to Orlando can be as short as five hours, 13 minutes or as long as seven and a half hours.
Q: What to do in Orlando for adults?
A: If you're looking for a night away from the kids – or from kids in general – you might want to avoid the theme parks and check out the nightlife. Here are a few options:
Icebar Orlando, a large permanent ice bar featuring more than 70 tons of hand-carved ice, was featured on the Travel Channel as one of the top extreme barhopping bars.

Victory Casino Cruises offers five-hour cruises on the Atlantic Ocean featuring four gaming decks, two of which are nonsmoking.

The I-Drive Resort Area is, yes, a theme park, but it also offers 55 venues for music, stand-up comedy and nightlife.

Mango's Tropical Cafe Orlando features artful bars and entertaining dancers, as well as live bands placed throughout the venue.
Q: Where can I swim with dolphins in Orlando, Florida?
A: If you're a dolphin lover, you're in luck, SeaWorld Orlando offers the opportunity to swim with dolphins in Discovery Cove. Participants learn about dolphin behavior and communication firsthand by wading into the lagoon and meeting a bottlenose dolphin there.
The package includes a 30-minute interactive experience with the dolphin. A trainer leads small groups into the water and introduces them to the dolphin via hugs, kisses and rubs, culminating with a dorsal fin tow ride.
Children must be at least 6 years old to participate, and children ages 6 to 12 must be accompanied by a paying adult who is also participating. All minors younger than 18 years must have a signed waiver from their parent or legal guardian.
Participants also receive complimentary breakfast, lunch, snacks and beverages, as well as the opportunity to snorkel with other sea life and hand-feed exotic birds in the aviary.