Everything You Need to Know Before Your Dublin Trip
By Kathryn Walsh

; Updated September 26, 2017
Good craic: a beginner's guide to Ireland's crown jewel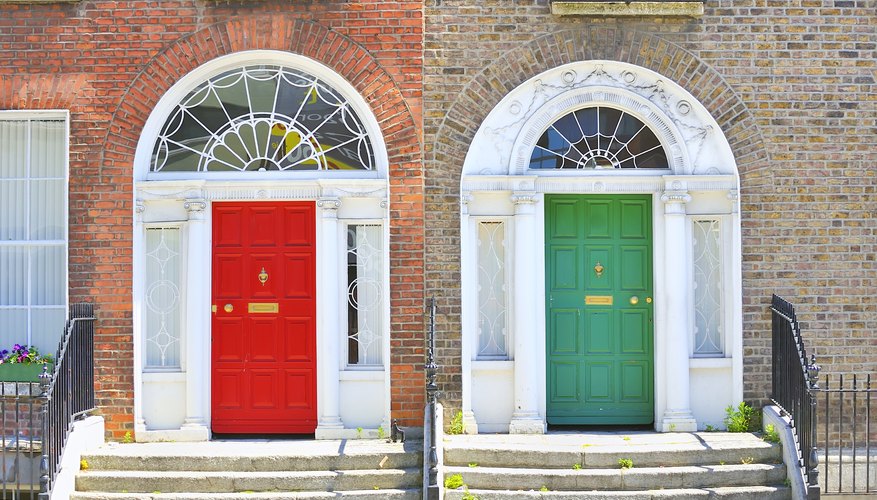 James Joyce, Viking history and more beer than you could drink in several lifetimes. Visiting Dublin feels a little like stepping into a modern fairy tale. Ireland's capital city has ancient history, modern transportation, walkable streets, mild weather and some of the best live music in the world. Plus, the people tend to be welcoming and there's no language barrier for native English speakers.
Q: Is Dublin in Northern Ireland?
A: Nope. Dublin is the capital of Ireland, which is (somewhat confusingly) separate from Northern Ireland. Ireland is its own country, while Northern Ireland is part of the United Kingdom. Northern Ireland, which includes the cities of Belfast and Derry, is located at the northern tip of the island of Ireland. Dublin is located on the eastern coast of central Ireland.
Q: Do you need a passport for Dublin?
A: Yes. Non-residents must have valid passports to enter Ireland. You don't need a visa to enter Ireland if you're there for tourism and plan to stay no longer than three months.
Q: What currency is used in Dublin, Ireland?
A: The euro is the official currency of Dublin and the rest of Ireland. However, visitors who plan to enter Northern Ireland should know that its currency is the pound sterling, like the rest of the United Kingdom.
Q: What is the weather in Dublin, Ireland?
A: In a word, unpredictable. Generally the city doesn't get blazingly hot, even in summer, and snow is fairly rare in winter. All year long, temperatures tend to fall somewhere between "cool" and "mild," with an overall average temperature of 50 degrees F. (Note that Ireland, like most of the world, measures temperature in Celsius. Fifty degrees F equals about 10 degrees C, for context.) But while the temperatures don't swing wildly, it's common for weather conditions to change rapidly in Dublin, thanks to its proximity to the sea. Rain, wind and sudden warm snaps are all possible.
Q: What body of water does Dublin lie on?
A: Ireland's west coast lies on the Atlantic Ocean, but Dublin sits on the Dublin Bay, an inlet of the Irish Sea.
Q: Where is Merrion Square in Dublin?
A: Merrion Square refers to both a park and the general neighborhood around it. The park and the streets that encircle it make up Georgian Square, so named because it was laid out during the reign of a series of King Georges. The square itself was laid out starting in 1762. Merrion Square sits south of the River Liffey, a few blocks east of the famous Trinity College.
Q: What is there to do in Dublin?
A: Dublin is a gorgeous old city with hundreds of charming pubs, beautiful shady parks, museums and historical buildings. Just wandering the streets is a great way to fill a day. But many visitors make sure to visit Dublin Castle, the Guinness Storehouse and St. Stephen's Green. Even minor history buffs should check out the Book of Kells, a 9th century book displayed at Trinity College. And the Kilmainham Gaol is a sobering but important attraction. It's the jail where members of various Irish rebellions were held and often executed.
Dublin Castle was first built in the 13th century and was the seat of English government in Ireland. Today visitors can tour the castle and check out rotating exhibitions about Irish history.

The Guinness Storehouse is a must-see for beer lovers. It's the original Guinness brewery and includes a seven-story modern museum. When you make your way to the top, you'll find yourself in a glass viewing room where you can enjoy a pint and 360-degree views of Dublin at the same time.
St. Stephen's Green is a beautiful park near Trinity College and Merrion Square. It's a peaceful green space with flower-lined walkways and a small lake.
Q: What is the oldest pub in Dublin?
A: The Brazen Head is not just Dublin's oldest pub. It's the oldest in all of Ireland, dating back to 1198. Of course, the building isn't all original, but stepping into the pub still feels like stepping into history. The Brazen Head is super popular, thanks in part to its reputation for having live music every night of the week. It's located just south of the Liffey, west of Temple Bar.
Q: How did Dublin get its name?
A: Dublin is derived from the name "Dubh Linn," which means "black pool" in Gaelic. It was the name that the Vikings gave to the River Poddle, which now flows underneath the city of Dublin.