All Your Questions About Toronto Answered
By Nathalie Alonso

; Updated September 26, 2017
Tune-up for Toronto: Tips for a successful visit to Canada's largest city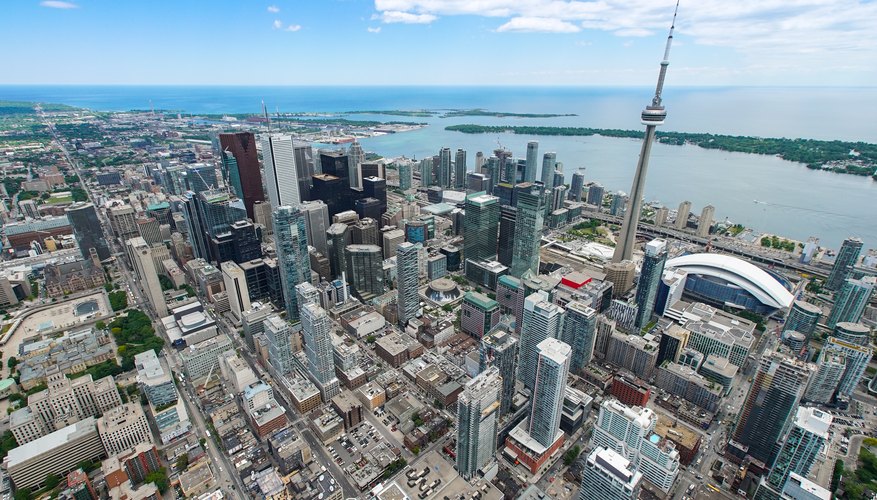 Home to around 2.8 million people, Toronto is the largest city in Canada and, with 140 different languages spoken by its residents, it's also the most diverse place in the country. From world-class museums by day to performing arts by night to delicious morsels in between, the only thing you might find yourself short of in Toronto is time.
Q: What is there to see in Toronto?
A: With a collection that comprises nearly 80,000 works, the Art Gallery of Ontario is a must-see in Toronto. Also worthy of a lengthy visit is the Royal Ontario Museum, which is devoted to world cultures and natural history. Sports aficionados will want to make time to peruse the Hockey Hall of Fame. If you fancy the performing arts, consider patronizing the Canadian Opera Company or the National Ballet of Canada.
Royal Ontario Museum: One of the largest museums in North America, the collection at the Royal Ontario Museum includes some six million objects that range from ancient Egyptian artifacts – including mummies – to dinosaur fossils to Roman busts. The galleries devoted to Chinese culture are another highlight.

Q: How tall is the CN Tower in Toronto?
A: Toronto's CN Tower has a height of 1815 feet and 5 inches. A telecommunications tower that has become a major tourist attraction, it is the tallest freestanding structure in the Western Hemisphere. At one point, it was considered the tallest building in the world.
CN Tower: With multiple observation levels and a restaurant, the CN Tower is one of Toronto's top attractions. An activity known as EdgeWalk allows visitors to walk along the ledge 1,168 feet above the ground while attached to a harness.
Q: Where should I eat in Toronto?
A: Toronto's diverse population makes for an equally diverse culinary scene. Head to the Danforth, Toronto's Greek enclave, for moussaka or get your pasta fix in Little Italy, which extends along College Street. Multiple Chinatowns, the largest of which is found on Spadina Avenue, means that you're never far from some delectable dim sum. You'll also find Spanish tapas, Southern comfort food and Mexican tacos, among many other options.
Q: What is the weather like in Toronto, Canada?
A: Toronto, which is located in the province of Ontario, experiences four distinct seasons. The most pleasant time of year is generally fall, when cool temperatures are mitigated by sunshine and vibrant fall foliage. Though winters in Toronto are less severe than elsewhere in Canada, they are still frigid and snowy, with temperatures typically descending below freezing between late November and March. Spring tends to be cool and rainy, while summers can be uncomfortably hot.
Q: Where is there to shop in Toronto?
A: You'll want to leave room in your suitcase to accommodate the new things you'll be packing for your return trip from Toronto, where opportunities for retail therapy are plentiful. Shop for vintage clothing and baubles in the bohemian neighborhood known as Kensington Market or peruse the bookstores and boutiques along Queen Street West. If it's chain stores you're looking for, the place to go is the Eaton Center, a mall with some 800 retailers.
Q: Where in Toronto is the St. Lawrence Market?
A: The historic St. Lawrence Market, lauded as one of the best food markets in the world, is found in an area of Toronto known as the "Old Town" because of its 19th-century structures. The building that houses the market dates to 1844 and was once Toronto's City Hall. Visit on a Saturday, when, in addition to the usual merchants, a farmer's market with a 200-year history sets up shop. On Sundays, antique vendors showcase their treasures.
Q: What is the legal drinking age in Toronto?
A: In Toronto and elsewhere in the province of Ontario, the legal drinking age is 19.
Q: How do you get to Toronto from Montreal?
A: Montreal, the second-largest city in Canada, is located 337 miles east of Toronto, in the province of Quebec. The fastest way to travel between the two cities is by air, as the flight time is a little over an hour. Driving takes five hours. VIA Rail Canada also offers direct train service between the two cities.
Q: How far is Toronto from Niagara Falls?
A: Located 72 miles from Toronto on the Canadian-U.S. border, the cluster of cascades known as Niagara Falls make for an easy day trip from Toronto. By car, the journey takes about an hour and a half. There are also commercial flights that are approximately 10 minutes long.