All Your Questions About Sacramento Answered
By Ashley Friedman

; Updated September 26, 2017
Discover local history and pioneer spirit in the capital of the golden West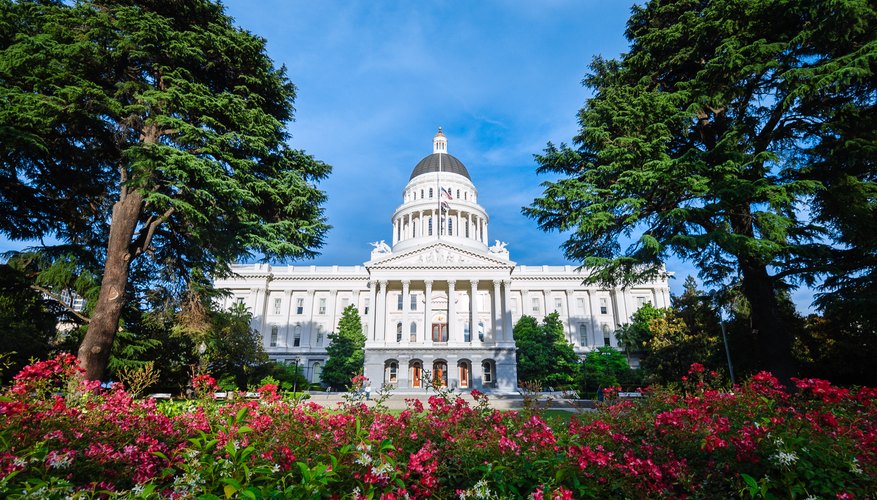 California's state capital, Sacramento, was founded just before the famous California Gold Rush. Known for being the state's seat of government, Sacramento also has a burgeoning arts and food community and plenty of local history to soak up during your visit. Getting up to speed on Sacramento facts before you go will make your visit just that much more interesting.
Q. What is Sacramento known for?
A. Established in 1839 by John Sutter, California's capital city didn't begin to thrive until the Gold Rush in 1848. Located in the central part of the state, Sacramento lies at the conjunction of the Sacramento and California rivers. It's known for its authentic Old Town, with wooden sidewalks, and the California State Railroad Museum, which offers history on the Transcontinental Railroad, one of the nation's most profoundly significant technological advances. Sutter's Fort, where Sutter began the settlement that became the city, is now a tourist destination where visitors can learn about Sacramento's history and what life was like in the early days of the state.
The California State Railroad Museum holds over 225,000 square feet of exhibition space, including restored railroad cars. Train ride excursions, including one with a farm-to-table dining option, are available during certain times of the year. Check the museum's website for details.

Sutter's Fort shows the pioneer history of California's capital city. It has several areas of exploration depicting life in pioneer times, including a gunsmith, distillery, weaving room, bakery and beehive oven.
Q. What is there to do in Sacramento?
A. Sacramento is a city packed with history, culture and beautiful outdoor space. Explore history at Old Sacramento State Historic Park. A National Historic Landmark District, the old commercial area originally linked Sutter's Fort to the Sacramento River. Most of the buildings date from the 19th century and have been refurbished with stores, restaurants and other tourist attractions. For an authentic taste of turn-of-the-century transportation, ride in a horse-drawn carriage. Visit the Crocker Art Museum to view an extensive collection of Californian art held by the longest continually-operating art museum in the west. The California State Capitol building is both the working seat of the state's government and a museum illustrating the history of the state government and the capital city. Designed in the neoclassical style and flanked by palm trees, the exterior is a great place for a stroll or a picnic.
Old Sacramento State Historic Park has over 50 historic Gold Rush structures on its 296 acres, including the former California State Supreme Court. Guided tours are available.

Crocker Art Museum has the world's leading display of California art, as well as collections of European works on paper, and ceramics from around the world. The first floor is an education center, and programs for children are available year-round.
The California State Capitol Museum offers free guided group tours by reservation. Tours of the Capitol park include visits to the rose garden as well as information and tours of historic monuments and sculptures.
Q. What's the weather like in Sacramento?
A. Sacramento's climate, like much of California, is a hot summer Mediterranean climate. Winters in Sacramento are damp and often rainy. Rainfall between December and March is, on average, about 3.27 inches. Summertime in Sacramento is typically dry and hot. Temperatures average a high of about 90 degrees F in June, July and August, and in September the thermometer hovers around the high 80s. Summertime's dry conditions also carry the risk of wildfires. Fall in Sacramento sees a dramatic decline in temperature. The season begins in September, where the average high is 87 degrees F, but by December that number drops to about 54 degrees F. Precipitation is at its heaviest during the winter months, with January seeing an average rainfall of 3.62 inches. Springtime temperatures start off low, with an average of 65 degrees F in March, and get up to an average of 80 degrees F by the time May rolls around.
Q. Does it snow in Sacramento?
A. Snowfall in Sacramento is extremely unusual, but it has happened in the past, typically in January or February. The record snowfall for the area was set in 1888, when 3.5 inches of snow fell. Since then there have been few instances of recorded snowfall in the city; as of 2013, the last recorded snowfall was on December 7, 2009, per the National Weather Service.
Q. How far is Sacramento from San Francisco?
A. Sacramento is approximately 88 miles from San Francisco. By car, the driving time between the two cities is about an hour and 45 minutes, depending on traffic conditions.
Q. How far is Sacramento from San Diego?
A. Sacramento is 504 miles away from San Diego. Driving time between Sacramento and San Diego is, on average, nearly eight hours.
Q. How far is Sacramento from Los Angeles?
Sacramento is about 386 miles from Los Angeles. By car, the journey typically takes approximately five hours and 52 minutes.
Q. How do you get around in Sacramento?
A. Unlike a major city like San Francisco, New York or Chicago, Sacramento's public transportation system is fairly limited, with a local system utilizing light rail and a bus system. The light rail makes limited stops throughout the city and is not as comprehensive a system as train lines in other cities. Most Sacramento residents traverse the city by car or bicycle, but bus routes are the best way to get around if you don't have access to a car or a bike. Ride-sharing services like Uber and Lyft are also available and are generally more affordable options than renting a car for travelers going short distances or not requiring transportation throughout the day.
Q. Where can you stay in Sacramento?
Sacramento offers a number of upscale hotels, including chain hotels like the Sheraton Grand, the Hilton Garden Inn and the Hyatt Regency Sacramento, as well as smaller boutique hotels with lots of local charm, such as the Sterling Hotel. For travelers on a budget, lower-priced hotels exist as well, including the Quality Inn Downtown and the Good Nite Inn. Homeshare programs, like AirBnB, have increased the availability of options for travelers craving a more homelike environment.