When is Free Fishing Weekend in Michigan?
By Emily Zemler

; Updated September 26, 2017
Taking advantage of free fishing weekend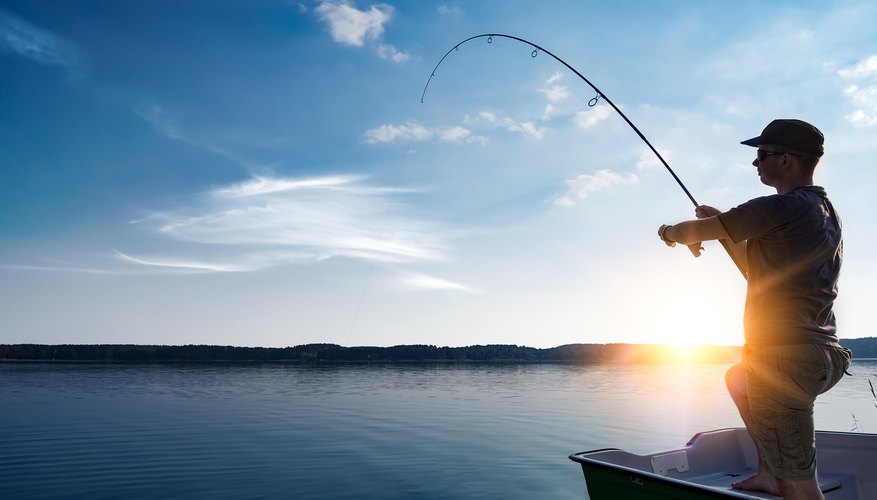 Everything is more fun when it's free. This includes fishing, an outdoor sport that typically requires a license fee in most states. Michigan hopes to encourage more people to get into the sport by offering Free Fishing Weekends in the winter and summer every year. And it's not just about stepping into the stream with your pole. These celebratory weekends also include tons of fun community activities, like fishing lessons, games and local festivals, making it a great way to connect with your local town. It's kid-friendly and family-friendly, too. There are tons of places to fish around Michigan, both in streams and lakes and along the shores of the Great Lakes, so grab your gear and enjoy. Here's everything you need to know about Free Fishing Weekend.
Q: What is free fishing weekend?
A: Free Fishing Weekend is an annual tradition in Michigan that celebrates one of the state's premiere outdoor activities. Residents and visitors can enjoy fishing without a license for two days twice per year, both in inland waters and in the Great Lakes. The idea is to encourage people to experience the sport for the first time and help people learn about sustainable fishing in Michigan. There are no fees or licenses needed during the weekends, so just grab a fishing pole and head for the shore.
Q: When is free fishing weekend?
A: Michigan's Free Fishing Weekend takes place twice a year. The dates change each year and are announced far in advance, so it's easy to plan ahead. In 2018, Free Fishing Weekend will take place February 17 and 18 and June 9 and 10. Check the website for the Michigan Department of Natural Resources for updated dates and information.
Q: Are there any restrictions to free fishing weekend?
A: While you don't need a license to fish during Free Fishing Weekend, typical fishing regulations still apply. These include which times of year you must catch and release, where you are permitted to fish and what types of fish you can catch. There are also specific size limitations of each type of fish. The restrictions can be complicated and are extensive, so be sure to read up ahead of time. A full list of regulations, which often vary from year to year, can be found online.
Q: Where can I fish during free fishing weekend?
A: Michigan offers a vast amount of fishing opportunities. The state has 3,000 miles of Great Lakes shoreline, over 11,000 inland lakes and tens of thousands of miles of rivers and streams. That, of course, means you may need some help knowing where to fish. Each Free Fishing Weekend features several events, which can be useful for newbie fishers. Winter weekends often include ice fishing events, such as ice fishing clinics, while summer weekends may include a fishing derby. Check online for local events and for guidance on the best fishing spots in your area.