Can You Take A Rental Car to Mexico?
By Teo Spengler

; Updated September 26, 2017
Riding the roller coaster of rental car restrictions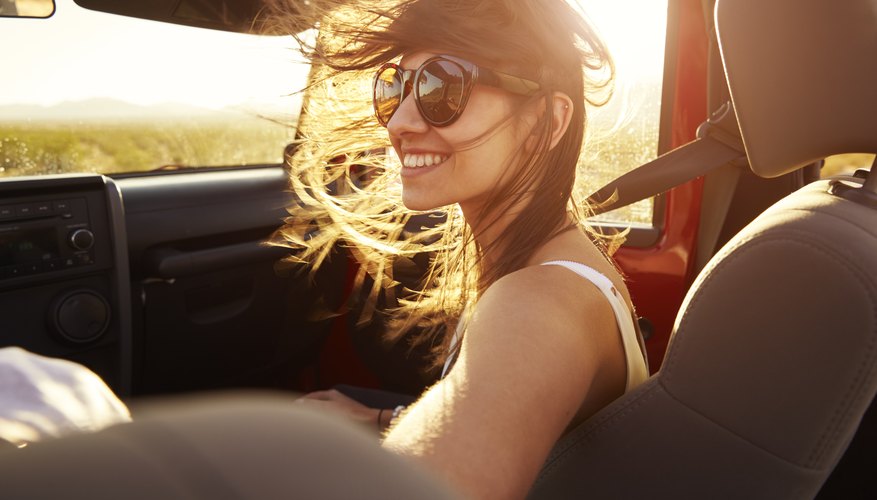 Whether you want to explore Baja or cruise on down to the Yucatan coast, driving a car into Mexico has lots of advantages. You set your own pace, stop where you want and enjoy an exciting and challenging adventure. But the biggest challenge of all might be lining up a rental car you can take into Mexico.
In the hands of the rental companies
Neither the U.S. government nor the Mexican government forbids driving a rental car from California, Arizona, New Mexico or Texas across the border. It's true that U.S. auto insurance isn't valid in Mexico, so you have to get Mexican insurance for any car you plan to drive there, including those you own and those you rent. But it's the reluctance of the car rental companies that makes the whole plan difficult. While different car rental companies have different rules and restrictions, none makes it easy for you to rent a car to drive into Mexico.
One-way rental to Mexico
On this point, if no other, the car rental companies are in complete agreement: You cannot rent a car in the U.S. for a one-way trip to Mexico. You cannot drop off a U.S. rented car in Mexico for any reason. Not in Mexico City, not in Guadalajara, not even at the Tijuana airport. Any car rented in the U.S. must be returned to an agency in the U.S.
Two-way rentals to Mexico and back again
Auto rental companies are all over the map on their stated policies about allowing you to rent a car in the U.S. and drive it into Mexico, even if you plan to bring it back again. A few of them make it easy to determine their position on the matter, but many of them leave it in limbo. Budget Rent-A-Car rules and regulations are typical of these, stating "in some states bordering Mexico and Canada, travel across U.S. borders might be restricted or prohibited."
Avis is one of the few companies with a clear policy about whether you can take their U.S. vehicles across the border to Mexico. Unfortunately, that policy is a simple no. It is absolutely forbidden in every Avis agency. Alamo also has a hard and fast rule that you cannot take its cars across the border, as does Hertz.
Some other car rental agencies allow you to rent U.S. cars and drive them into Mexico but impose serious and severe restrictions on the practice. Some say you can do it only from "select" locations and don't offer many of them. Some restrict how far you can drive into Mexico (e.g., no more than 250 miles) which can truncate your trip. Some require that you purchase Mexican liability insurance from them, so you have no option of shopping around for the best insurance rate. Some do all of the above.
Other car rental agencies have no company-wide policies about this question. They leave it up to the individual locations to decide. That means you have to go from one location to another to try to find an agent who will allow you to take a rental car into Mexico. There is also no way to determine what additional fees may be charged for this privilege before you find a location that allows you to cross into Mexico.
If you decide to pursue this quest, be sure you read and understand the terms of the rental before you sign on the dotted line. You'll also want to calculate all costs involved, including Mexican liability insurance, before you make a decision.