Every Question You Have About Kuala Lumpur Answered
By Joanne Thomas

; Updated September 26, 2017
Discover the gleaming metropolis of Kuala Lumpur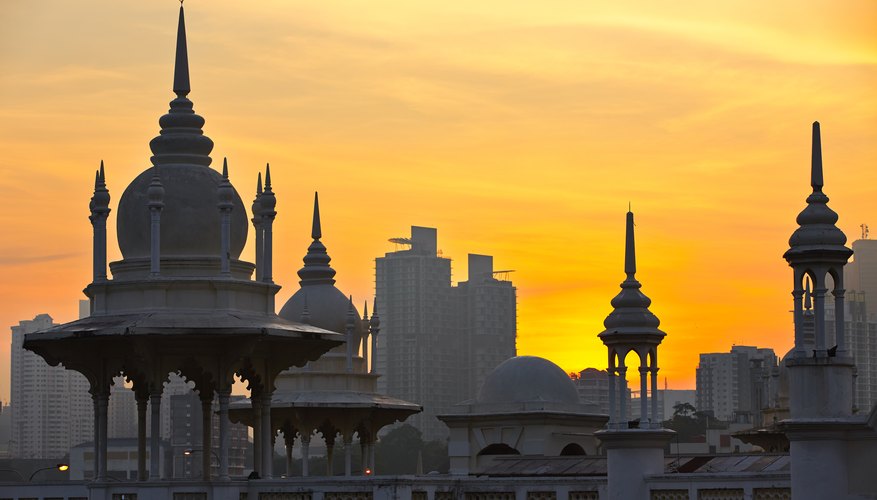 Kuala Lumpur, a vibrant, culturally rich city known for its gleaming skyscrapers and bustling street scenes, its intriguing mixture of diverse Southeast Asian cultures and its ultra-modern vibe, is one of the most-visited tourist destinations in the world. Close to 9 million people head to the city every year, ready to sight-see, shop, eat and enjoy the nightlife. If you're planning a visit to Kuala Lumpur (KL) you've probably already recognized that there's an awful lot to discover about the place. Start with these top questions and answers about Kuala Lumpur.
Q: What country is Kuala Lumpur in?
A: Kuala Lumpur is in Malaysia, a country of 31 million people in Southeast Asia. It is the nation's capital and largest city, its major economic and cultural center, and the official home to the Malaysian King. Kuala Lumpur is in Selangor state, on the west coast of Peninsular Malaysia, which is the part of the country between Thailand and Singapore.
Q: How many people live in Kuala Lumpur?
A: Kuala Lumpur is home to 1.8 million residents. However it is also at the heart of a huge metropolitan region, the Klang Valley metropolitan area, which has a combined population of approximately 7.25 million. Also consider the huge number of tourists – averaging 8.9 million every year – who add considerably to the crowds at any given time in KL, particularly around popular tourist areas.
Q: When is the best time to go to Kuala Lumpur?
A: Kuala Lumpur has a warm, sunny, tropical climate with lots of rain all year-round. Temperatures are fairly consistent, averaging between the mid-70s and 90 degrees F all year. Monsoon season, which brings the most rain, is from October to March, while June and July are the driest months. So, weather variability is not a major factor when deciding the best time to visit KL. However, know that Chinese New Year and Ramadan are the busiest times of year. Avoid huge crowds, lower availability of accommodations and elevated prices by planning your visit outside of these major holidays.
Q: What is there to do in Kuala Lumpur?
A: Among the most popular tourist activities in KL are tours of the Petronas Towers, walking around Chinatown and visiting its oldest temple, the circa-1883 Sin Sze Si Ya Temple, and admiring one of the world's best collections of decorative Islamic arts at the Islamic Arts Museum. Another top-notch cultural institution is the National Museum, which offers in-depth exhibits covering all of Malaysian history back to neolithic times. Outdoor attractions include walking tours of the picturesque and historic Kampung Baru neighborhood, and exploring Tun Abdul Razak Heritage Park, the biggest green space in the city with a bird park, flower gardens and lake. Just outside KL is the Batu Caves, another popular attraction.
The Petronas Towers are gleaming silver 1,483-foot twin towers linked by a 41-story-high Skybridge, and the most recognizable icon of Kuala Lumpur's skyline. Take a tour and enjoy panoramic views from an 86th-floor observation deck. The towers, notable as the tallest twin towers in the world, are considered emblematic of KL's rise from a humble tin mining outpost to a major world city.
Batu Caves, about 8 miles from KL, is a complex of natural limestone caves and cave temples, and an important Hindu shrine. Thousands of visitors a day ascend 272 concrete steps up to the Temple Cave, the largest and best known on the site. In addition to the crowds, you'll share the setting with its resident troupe of monkeys.
Q: What does Kuala Lumpur mean?
A: Kuala Lumpur means "muddy confluence," a reference to its setting in the vast Klang Valley where the Klang River and Gombak River meet. The spot that is now Kuala Lumpur was given its name by a group of Chinese prospectors who discovered tin deposits there in 1857. Their discovery led to Kuala Lumpur becoming a boomtown made rich by its tin mines. By 1896, KL had been developed into a new city set to be the capital of the Federated Malay States, a mere muddy confluence no more.
Q: What is there to eat in Malaysia and Kuala Lumpur?
A: Kuala Lumpur amply feeds any appetites at any budget level, offering cheap and filling street food alongside ritzy restaurants. Malay cuisine is the most common food available. Influenced by the cuisines of Indonesia, India, China and the Middle East, it's spicy, slightly sweet and full of fresh herbs and chilis. Popular Malay dishes include nasi lemak, coconut rice with sambal chili paste, egg, cucumber, peanuts and salted anchovies, optionally with a beef or chicken rendang curry. Charcoal-grilled satay skewers are a Malay street food classic. Chinese food is cheap and abundant, as is the Indian Muslim fare served at street corner mamak stalls and restaurants.
Q: How do you get around Kuala Lumpur?
A: KL features a number of public transport networks that together offer extensive coverage of the entire city. Many tourist destinations are within walking distance of each other, but for further distances you can travel by bus (cheap but crowded), taxi (expensive and subject to congested traffic) or train. KL has three rail systems, which all have their hub at KL Sentral Station: RapidKL LRT and KTM Komuter train, which together serve over 100 stations across the city, and KL Monorail serving 11 stations around the city center. Also consider the hop-on hop-off tourist bus with a route covering 22 popular spots. It comes with guided commentary.