Your Most Pressing Questions About London Answered
By Emily Zemler

; Updated September 26, 2017
Making the most of your trip to London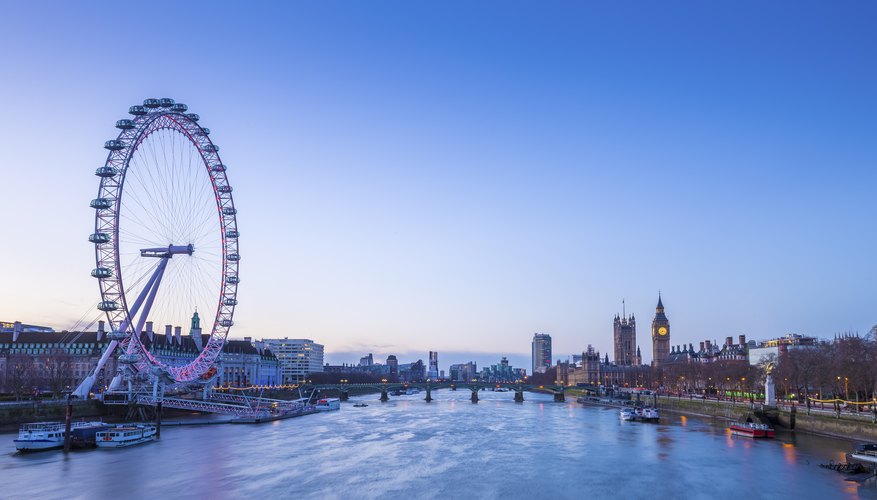 London's historic, sprawling metropolis is filled with iconic sights like Big Ben and Buckingham Palace, diverse food options and, of course, lots of pints to drink. It's also near several other U.K. destinations, as well as Paris. Here are all your questions about London answered.
Q: Where is London located?
A: London is the capital city of England, which is part of the United Kingdom. The city is located in the southeastern part of the U.K. along the Thames River. It is approximately 215 miles from Paris by plane and 3,500 miles from New York City by plane. London is easily accessible to the rest of Europe by air or train, and a short distance from Wales, Scotland and Ireland. The city, along with the rest of England, is on Greenwich Mean Time (GMT).
Q: What is the currency in London?
A: London, like all of Britain, uses the pound sterling (GBP) as its currency. Its symbol is £ and it comes in both coins and notes. Anything less than £1 is known as pence (p). The coins are available in £1, £2, 1p, 2p, 5p, 10p, 20p and 50p while the notes come in £5, £10, £20, £50 and £100, although the latter is infrequently used. The exchange rate with U.S. dollars (USD) can vary, so it's best to check the current rate when traveling.
Q: How can you get around in London?
A: London's public transportation system, Transport For London, consists of buses, subways and trains. The subway, known as the tube, incorporates 11 different lines that connect various part of the city. Purchase an Oyster Card or a weekly travel card to tap in and out of the subways and on to the buses to get around. TFL's website offers a trip planner service called "Plan a Journey" to help navigate your journey. A daily spend limit applies when you use an Oyster Card in central London, so you're free to hop on and off as much as possible. London also has hundreds of black cabs that roam the city, as well as Uber, which is available via the app. If you plan to walk around the city, which is recommended, don't forget to bring an umbrella in case of rain.
Q: What is there to do in London?
A: There is a lot to see and do in London, including museums, historical sites and tourist attractions. Be sure to snap a photo of Big Ben, located alongside the Houses of Parliament in Parliament Square, and check out Buckingham Palace (from behind the gates, of course). Take a ride on the London Eye or visit the museum in the Tower of London, located near the iconic Tower Bridge. In the warmer months, stroll through Hyde Park or take in the views from Primrose Hill, and don't forget to visit one of the local outdoor markets like Borough Market.
Big Ben: Big Ben is the name of the giant clock bell inside the Elizabeth Tower in London's Houses of Parliament. The bell first rang in 1859 and has become one of the icons of the city since. It can be viewed from Parliament Square, Westminster Bridge or from across the River Thames.
London Eye: Built in 2000, the London Eye is a 135-meter observation wheel located on the south bank of the River Thames. Visitors can experience the city views from inside one of the enclosed glass capsules for a ticketed fee.
Tower of London: Tower of London is a historic castle that now houses a museum, as well as the royal crown jewels. It is officially known as Her Majesty's Royal Palace and Fortress of the Tower of London, and located on the north bank of the Thames near Tower Bridge.
Buckingham Palace: Buckingham Palace is the London residence of the queen (or the current reigning monarch). It's known for its royal ceremonies and the stoic guards who stand watch outside. It's possible to visit the State Rooms during the summer with ticketed admission.
Q: How do you get from London to Paris?
A: Paris is easily accessible from London by train, car or airplane. Fly to Paris in less than an hour from one of London's airports, including Heathrow and Gatwick, or hop on the Eurostar, which leaves London's St. Pancras Station and arrives in Paris' Gare du Nord. The train takes approximately two hours. It's also possible to drive to Paris from London, using a ferry to get across the English Channel. The drive generally takes about six hours, depending on traffic.
Q: How far is Stonehenge from London?
A: Stonehenge is located near the town of Amesbury in Wiltshire, England. The prehistoric ruins are one of the best known monuments in England and can be seen on a day-trip from London. Stonehenge is only an 88-mile drive from London, which takes about two hours. Book a tour bus to the site or rent a car for the day.
Q: How far is Manchester from London?
A: Manchester is 200 miles northwest of London in England. The city is reachable via train, car or airplane, and the drive typically takes four hours from London to Manchester. Trains take between two and a half hours and three hours, and are readily available throughout the day.